Business Centers in Dubai, UAE
Multiple office types to suit every business
Starting from AED 45,000 per year
Connect Business Centers in Dubai
Our business centers in Dubai has many different options for you to choose from, for instance we have serviced offices in dubai, Meeting rooms & we also provide Virtual office service for those who carry business operation from abroad and unable to have a physical presence in UAE. We have done this so that we can help any company through any stage of their business journey. Located in Dubai on Sheikh Zayed  road you will be in a prime business center area for business whilst having a spectacular view of the Burj Khalifa and the Museum of the future.
When having a company formation in mainland Dubai it is mandatory that you have an office space to go with it, as most of investors prefers to setup Business centers in Dubai You will need to present your Ejari and tenancy contract at the time of payment for your license to be completed. If this is not done then your license will not be issued. 
Why DAFZA?
Features of the Dubai Airport Free Zone registration
There are many features when you register for company setup in DAFZA free zone. The main ones are:
Rate of the office area: AED 2000 per square meter.
Minimum area available: 6.65 square meters
We provide 5-stars infrastructures and amenities
The location is optimal for business, making it a strategic location.
Since it is the DAFZA Free zone, businesses get easy access to the Dubai airport
The 12 month-price package costs are based on the type. Flexi desks are AED 5,760, Flexi desks+ are AED 8,640, dedicated offices are AED 13,440, and private offices are AED 18,240. You can also apply for a personalized office which is AED 1,400 per square meter. This package includes office rent, license, registration, and associated fees.
You need to obtain the license in a time span of approximately 7 days.
Connect Zone provides assistance with the visa process.
The Dubai Airport Free Zone is a VAT-exempted free zone.
6-Optional Office Space Solutions
Conference rooms can be used based on usage with Flexi desks and Flexi desks+
DAFZA P.O Box cost: AED #Cost# / year
Call handling charges: AED #Cost# / month
In the case of private and personalized offices, an additional utility fee is payable at 6% of the office rent
Additional phone line: AED #Cost# / month per connection
Additional workstation: AED #Cost# / month
Small meeting room: AED #Cost# / hour (during office hours) or AED #Cost#  / hour (outside office hours)
Conference room: AED #Cost# / hour (during office hours) or AED #Cost#  / hour (outside office hours)
Printing; AED #Cost# for 100 pages
Parking space for Flexi desk and Flexi desk+: AED #Cost# / month
Outgoing calls: Call + 10% (deposit of AED #Cost# required for any individual office lines or any international call forwarding requirement)
In the case of dedicated, private, and personalized offices one (1) month of rent is required to be deposited as security
6.1 Flexi desk
Simply put, a Flexi desk consists of a desk and a chair. They are typically located in the free zone´s business center. Depending on various factors, it can share office facilities that might include a phone, fax, Internet, or P.O Box.
Nevertheless, there is a difference between a Flexi desk and a Flexi desk+. A normal Flexi Desk is a furnished shared desk that can be used for a maximum of ten (10) hours per week. But a Flexi desk+ is a dedicated desk located at the free zone with no time restriction on their usage.
6.2 Dedicated office
Additionally, Connect Zone offers many types of office spaces. A dedicated office refers to a dedicated office space of 9 sq. meters in a shared space. This space is compromised by 1 workstation with access to Wi-Fi, meeting rooms (for 5 hours monthly), a conference room (for 1 hour monthly), and a parking space. 
6.3 Private office
A private office consists of 12 square meters with:
1 executive desk or 2 workstations
Availability to be used for 24 hours
Wi-Fi connection
Meeting rooms (For 7 hours monthly)
Conference (For 5 hours monthly)
1 parking space
6.4 Personalized office
Lastly, Connect Zone offers a personalized office consisting of an unfurnished 20 sq. meters with:
A personalized office
Access to Wi-Fi connection
Availability to be used for 24 hours
Meeting rooms (For 7 hours monthly)
Conference (For 5 hours monthly)
2 parking spaces
Executive Offices in Dubai
When looking for the perfect location for your office you must ensure it in a reputable building as this is an absolute must for businesses looking to excel in the UAE. Location is everything so make sure you are getting the most out of our office address.
Office space is one of the main factors any investor has to think about when setting up their company in the UAE. It is a mandatory requirement meaning you will have to find somewhere suitable for your company's needs and the amount of employees you are thinking of having.
Connect Business Centers in Dubai -Executive offices is inclusive of:
Furniture up to 4 persons
Privacy with your own key
Reception services
Multiple hours meeting room access
Pantry amenities
Unlimited high-speed internet
Electricity and water bills inclusive of fees
Optional covered parking
Optional P.O. Box facilities
We can provide companies with beautiful executive office spaces of 200 sq ft. These offices come fully furnished however, if you would prefer to find the furniture yourself that is also completely up to you.
Coworking space Dubai and shared offices are a favorite option for startups and new companies coming to the UAE when they are looking for office space. You can receive tailor made plans that fit your work schedule no matter how many hours a week you will need to use the space.
This package will be Inclusive of:
Dedicated desk
Reception services
Multiple hours meeting room access
Pantry amenities
Unlimited high-speed internet
Electricity and water bills included in the fees
Optional covered parking
Optional P.O.Box facilities
Coworking spaces are a cost-effective option for employers. The space will be shared with employees from other companies who are carrying out completely different tasks but all in the same area.
This type of working space is deal for people who are not looking for long term leases or a permanent business residence just yet. They will be in an environment where they will instantly find new networking opportunities and connections which may be interesting for them in the future.  
Every company needs an office space where employees and employers can carry out their different daily activities. Alongside this it is extremely important to have meeting room access in order to hold group meetings and presentations in an area big enough to comfortable fit everyone. This is crucial when it comes to the appearance of your company.
Meetings are only useful if they are conducted in the right way. Poorly held meetings are the biggest waste of time and energy and as a result the inefficiency percentage will grow higher making it impossible to generate new ideas.
When your business has meeting room access it can improve productivity and the efficiency of meetings greatly. This is why it is very important to rent a meeting room if your company does not have the suitable amount of space for one.
Our meeting room package includes:
Reception services
Multiple hours meeting room access
Pantry amenities
Unlimited high-speed internet
Electricity and water bills
Many business centers in Dubai are progressing with the companies they are providing spaces for by offering these companies the opportunity to have a virtual office. A virtual office is becoming more and more popular amongst investors, freelancers and startups.
A virtual office fits the needs of many companies as they give them a large saving when it comes to the price which other types of office space just cannot accommodate.
When choosing to go forward with this option you will be given a business address that does in fact exist and your Ejari so you can receive your trade license. There will be many advantages to help with your business's productivity such as:
No commute: You and your employees can save time by working from anywhere you feel is appropriate. No travelling back and forth to the office in rush hour traffic.
Flexibility: Once you have mastered controlling the business remotely you will never look back. Building your own schedule to fit your needs.
Employee satisfaction: Working from home will make employees more satisfied and happier boosting productivity throughout the company.
Cost effective solution: An affordable option to get you and our company up and running.
No need for maintenance: No physical office space means no need for maintenance.
Frequently Asked Questions
Here are some answers to some of the most common questions related to Office space in the UAE.
Yes! When setting up you mainland company we must present your Ejari as proof that you have an office space. If we do not do this the government will not issue the trade license.
No. When setting up your company in a free zone you must have your office in that free zone also. 
Yes! when applying for more visa quota there will be an inspection of your office to see if you need to get a larger office or not to accommodate the amount of visas you need. 
Yes! When going for the executive office option you will receive furniture for 1 manager and two employees. 
Yes! There is parking out the front and around the back of the building.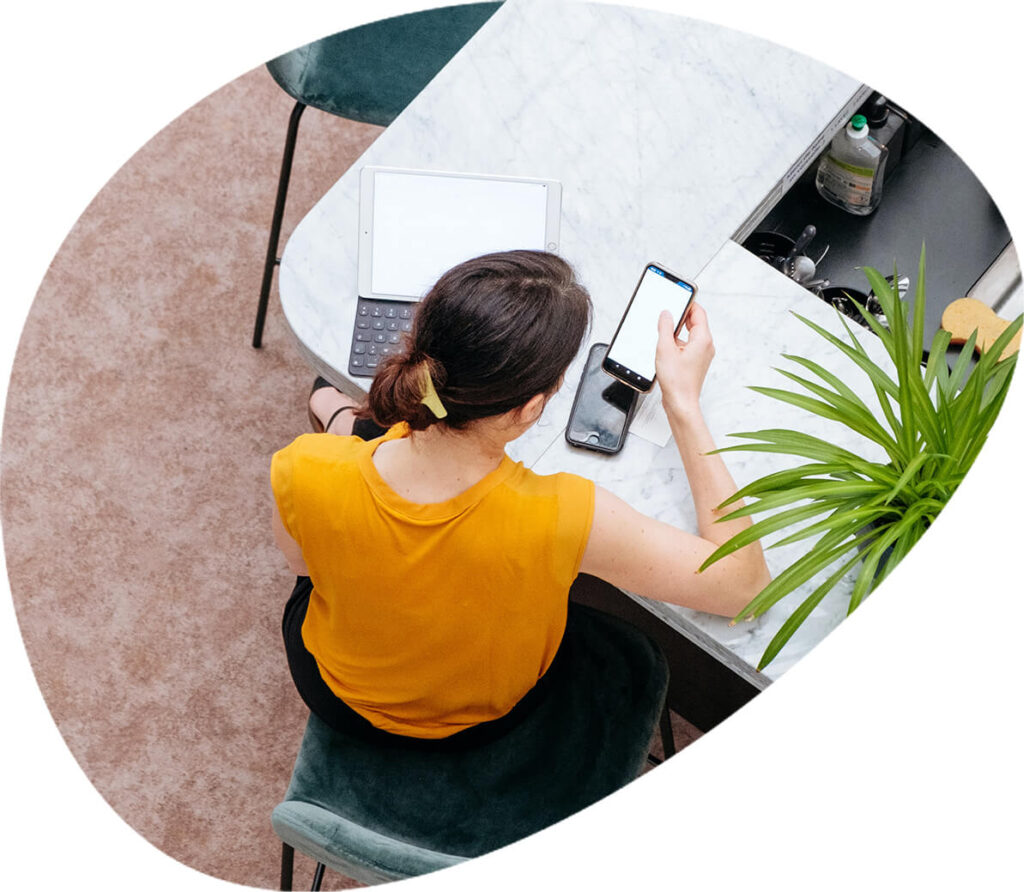 We would love to discuss your project and ideas with you.
Get in touch to go over legalities and pricing in order to make your idea a reality.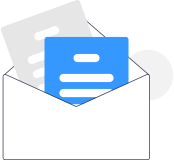 Contact Details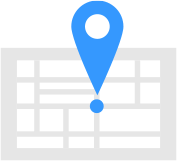 Our Location
804, City Tower 2, Sheikh Zayed Road, Dubai