Company Formation & Business Setup in
Dubai International Financial Centre - DIFC
Dubai International Financial Centre License Cost
Starting from USD 11,900
The Dubai International Financial Centre (DIFC) is considered one of the most advanced financial centers in the world. Furthermore, it is the leading international financial hub for Africa, South Asia, and the Middle East. These continents comprise 72 countries and an approximate population of 3 billion. The DIFC Freezone specializes in financial operations, private banks, and asset management and was founded in 2004.
DIFC houses thousands of different companies. This includes the world's biggest banks and insurance, asset management, commercial, long-term lease, consulting, audit, arbitration, legal, companies, etc.

Types of Licenses Approved by DIFC
In each DIFC Financial category, the Authorised Firm, may only conduct the activities for which it has been specifically authorised.
For example, an Authorised Firm which is a Category 2 licensed entity can only conduct the activities for which it was authorised at the time of licensing – it is not automatically allowed to conduct Category 3A, 3B, 3C and 4 activities.
DIFC Category 1 License – Accepting Deposits / Managing an Unrestricted Profit Sharing Account.
DIFC Category 2 License – Principal Investor (not matched) / Providing Credit.
DIFC Category 3A License – Dealing in Investments as Principal / Dealing in Investments as Agent.
DIFC Category 3B License – Providing Custody (for a Fund) / Acting as Trustee of a Fund.
DIFC Category 3C License – Managing a Collective Investment Fund / Managing Assets.
DIFC Category 3D License – Providing or Operating a Payment Account, Executing Payment Transactions or Issuing Payment Instruments.
DIFC Category 4 License – Arranging Credit or Deals in Investments / Advising on Financial Products.
DIFC Category 5 License – Islamic Financial Institution.
We work closely with several banks in UAE so we can best assist our clients with opening their corporate bank accounts.
Requirements For Business Setup in DIFC
You need to submit the required documentation for the DIFC company register. Mainly, for the company, you will need a UAE visa, a copy of a passport, a formal business plan, and a 3-year financial forecast. Nevertheless, for some cases, you will need:
Colored passport copy.
Colored entry stamp copy
Copy of tourist visa (only if applicable)
Address proof in the owner´s home country.
Furthermore, the authorities can require additional documentation may be needed at any point during the incorporation process. This is at the discretion of the authority issuing the license.
Here are the timelines for Dubai International Financial Center Company Formation(DIFC)
Day 1 - Application submission
First, you will need to sign and submit the application to start the Dubai International Financial Centre company formation registration process. For it, you will have to submit your company's license and address
Day 2 - Reservation of name
You will pay the required fee for your company´s name reservation. We will reserve that name in the Dubai International Finance Center.
Day 3 - Submit documents to DIFC
Submit the required documentation to DIFC. First, submit the required documentation to us. Subsequently, we will submit your application along with the required documents.
Day 4 - Trade license is issued
Lastly, comes the license issuance. The DIFC Freezone issues your license after the processes are completed.
Why Choose DIFC for Business Setup in Dubai?
This Freezone is the only Freezone in the UAE that has an independent, internationally recognized financial regulator. Moreover, it also has a proven judicial system with a common-law English framework. Other Freezones have civil law and commercial.
Entrepreneurs consider DIFC company formation as one of the most prestigious company formation processes in all the UAE. This is because of the strict requirements for the DIFC company registration process. Nevertheless, it still has a clear vision to drive the future of finance as we know it.
Benefits of Company Formation in DIFC
The Dubai International Finance Centre´s key feature is its English common law-based legal system. Furthermore, it has its own court as well as the US Dollar ($) as a primary currency that people use for any payments and transactions.
As for the benefits, there are many of Dubai International Financial Centre company formation. It can be separated into several parts:
Legal and Regulatory Framework
Tax-related Benefits.
Counterparty Confidence.
Diverse Ecosystem.
Geographic Epicenter.
Dubai International Financial Centre Company Formation
As previously mentioned, Company Formation in DIFC is considered one of the most prestigious company formation processes. Firstly, the business owner must submit a letter of intent to the DIFC. Afterwards, they will need to attend a meeting with the DIFC´s authority and the DFSA. Once the appeal is considered informally, then the entrepreneur will be able to submit the full application.
In addition to this application form, the entrepreneur needs to provide usual documentation for opening a company. In this case, the documentation includes a UAE visa, a copy of a passport, a formal business plan, and a 3-year financial forecast. Once this process is done, the DFSA will issue an official approval to the entrepreneur and provide confirmation of the company's registration to the DIFC Authority. 
Furthermore, the DFSA will have to open a corporate bank account and give confirmation of the office space´s availability. Only after all we previously mentioned has been completed, the entrepreneur will receive their business license. Nevertheless, the requirements are less strict for unregulated companies, with the process being less stringent but more specific based on the nature of the proposed business.
Lastly, entrepreneurs need to have a base capital of USD 50.000-10 million (depending on the type of license) to register a company. Even though the rules of this Freezone may seem hard, they are not complex. Connect Zone is a professional consultancy agency that helps you start your business in the Dubai International Financial Center without any hassle. Experts at our company will ensure you do not run into any unnecessary problems.
Optional Office Space Solutions
Conference rooms can be used based on usage with Flexi desks and Flexi desks+
DIFCO Box cost: USD #Cost# / year
Call handling charges: USD #Cost# / month
In the case of private and personalized offices, an additional utility fee is payable at 6% of the office rent
Additional phone line: USD #Cost# / month per connection
Additional workstation: USD #Cost# / month
Small meeting room: USD #Cost# / hour (during office hours) or AED #Cost#  / hour (outside office hours)
Conference room: AED #Cost# / hour (during office hours) or AED #Cost#  / hour (outside office hours)
Printing; AED #Cost# for 100 pages
Parking space for Flexi desk and Flexi desk+: AED #Cost# / month
Outgoing calls: Call + 10% (deposit of AED #Cost# required for any individual office lines or any international call forwarding requirement)
In the case of dedicated, private, and personalized offices one (1) month of rent is required to be deposited as security
6.1 Flexi desk
Firstly, a Flexi desk can be categorized into 2 types, a normal Flexi desk, and a Flexi Desk+. A normal Flexi desk consists of just a desk and a chair typically located in the Free zone's business center. Furthermore, it can share other office facilities that include fax, a phone, a P.O box, and Internet.
Secondly, the Flexi Desk+ is a desk located in the free zone. However, unlike the normal Flexi Desk, it does not have a time restriction on its usage.
6.2 Dedicated office
Additionally, Connect Zone offers many types of office spaces. A dedicated office refers to office space of 9 sq. meters in a shared space. Furthermore, this space is compromised by:
1 workstation with access to Wi-Fi
Meeting rooms (for 5 hours monthly)
A conference room (for 1 hour monthly)
1 parking space.
6.3 Private office
A private office consists of 12 square meters with:
1 executive desk or 2 workstations
Availability to be used for 24 hours
Wi-Fi connection
Meeting rooms (For 7 hours monthly)
Conference (For 5 hours monthly)
1 parking space
6.4 Personalized office
Lastly, Connect Zone offers a personalized office consisting of an unfurnished 20 sq. meters with:
A personalized office
Access to Wi-Fi connection
Availability to be used for 24 hours
Meeting rooms (For 7 hours monthly)
Conference (For 5 hours monthly)
2 parking spaces
Here are the key features of IFZA
| Dubai International Financial Centre Free Zone Authority Dubai | International Free Zone Authority Dubai is the one of the most promising upcoming free zones in the UAE. |
| --- | --- |
| | Limited liability company in free zone with minimum of one (1) shareholder. |
Frequently Asked Questions
Here are some answers to some of the most common questions related to International Free Zone, Dubai, UAE.
No, you do not. Nevertheless, if you want to apply for a visa-eligible company, you need to have previous entry stamps from the UAE.
Simply put, everywhere. You will be able to carry out business in the Dubai International Finance Centre and worldwide. Furthermore, you can have customers from any Emirate of the UAE.
In most cases, it takes up to 1-2 business days. However, it can vary depending on various things.
Yes, you can. Specifically, you can only have an official office in the Dubai International Finance Centre. However, you can use any Dubai business center that provides virtual office services. You can even rent one of these spaces.
Evidently, yes. You will be able to open a bank account in the DIFC Freezone once you obtain a license. Moreover, you can also open a resident's bank account if you get a visa in the DIFC Freezone.
Connect Zone´s package includes:
Company registration in DIFC Freezone
Establishment (immigration) card processing
Owners visa processing. This includes support with medical checkups and Emirates ID application.
Simply put, no, you do not.
It depends on your companies' license. Generally, you receive 2-3 visas in the DIFC Freezone.
We can help you with the processes in the following government departments.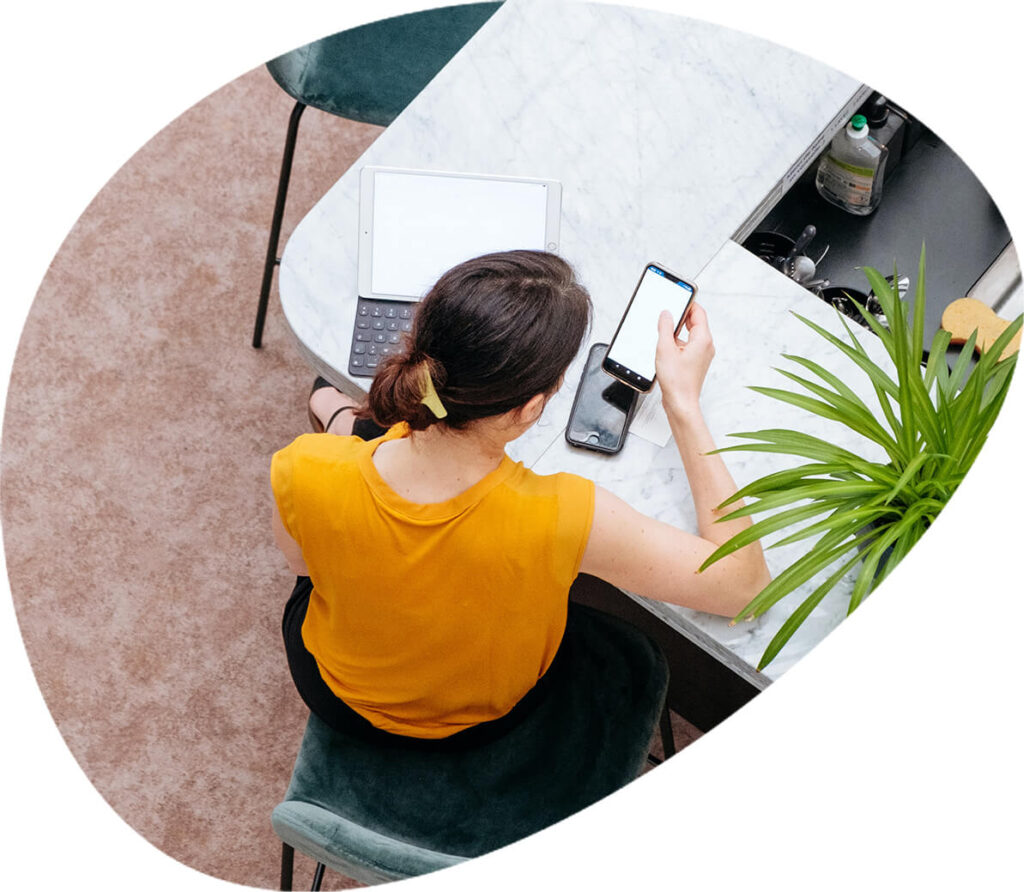 We would love to discuss your project and ideas with you.
Get in touch to go over legalities and pricing in order to make your idea a reality.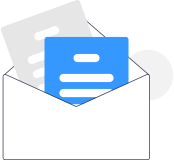 Contact Details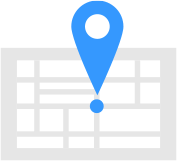 Our Location
804, City Tower 2, Sheikh Zayed Road, Dubai