Dubai Creative Clusters Free Zone Company Formation(DCCA)
Starting from AED 15,900 AED 11,900

Here are the timelines for establishing a free zone company with Dubai Creative Clusters Free Zone Company Formation (DCCA)
Day 1 - Application submission
You will sign and submit your application.
Day 2 - Submit the Documentation to DCCA
We will reserve the name of your company with DCCA Dubai.
Day 3 - Open your Bank Account
We will submit your application along with the required documents to DCCA.
Day 4 - Sign the Land Lease Agreement
Your trade license will be issued by DCCA. We will send you a scanned copy for yo to start your business activity.
Day 5 - Deposit the minimum share capital
Day 6 - Obtain the Registration Certificate and License
Starting Price
1 year license
Abu Dhabi company address
Terms and Conditions:
Approximate yearly fee from second year: AED 43,620 (govt. fee included)
General trading, industrial license and any activity that needs retail space are not permitted under this package.
Visa and trade license issuing rules and regulations are at the discretion of DMCC free zone and may be changed at any time. 
Additional Fees for DMCC Visa Packages:
Residency visa cost – if outside the country (3 years): AED 3,360
Residency visa cost – inside the country (3 years): AED 3,800
Establishment card: AED 1,825
Change of visa status: AED 1,500
Medical test: AED 320
Emirates ID: AED 375
Renewal fee  fir packages may vary if additional activities are added.
About Dubai Creative Clusters Free Zone Company Formation
The Dubai Creative Clusters Free Zone Company Formation (DCCA), formerly known as the Dubai Technology and Media Free Zone Authority (DTMFZA), was established in the year 2000. This was in order to establish Dubai as a global hub for knowledge-based industries such as:
Information technology (IT).
Film and television production.
Science and technology and so on.
Hence, the DCCA is in charge of seven industries across nine free zones. Also, it currently has over 4,500 companies operating and approximately 70,000 people employed in the free zones. Additionally, it is in charge of developing and implementing regulations. These regulations are in line with global standards so that businesses can operate effectively in free zones.
In addition, the free zone is divided into four sections:
Firstly, the media cluster.
The education cluster.
The information and communication cluster.
Lastly, the sciences cluster.
The Dubai Creative Clusters Authority Free Zones
DCCA has nine free zones. They are as follows:
Dubai Internet City.
This is the Middle East and North Africa (MENA) region's largest ICT hub. Hence, some of the world's largest online and technology companies, including Facebook, Google, Dell, Microsoft, Cisco, and Nokia, are headquartered in DIC.
Dubai Media City.
On the other hand, DMC is home to thousands of organizations from a variety of industries, including:
Advertising and communication.
Media and marketing services.
Media support services.
Event management.
Event support services.
Media consultancy.
Freelancers and associations (non-profit).
The Dubai Knowledge Park
DKP is the world's only free zone dedicated to human resource management and learning excellence. Additionally, it is home to a diverse range of businesses and institutions, including:
Executive search firms.
Non-governmental organizations.
Academic service providers.
Assessment and testing centers.
And a large number of freelancers.
The Dubai Studio City.
Now let's talk about DSC. This is a great FZ since it is open to businesses in broadcasting, film production, TV, music, and entertainment. Also, it houses the largest facilities of the region:
Sound stages.
As well as workshops.
Film studios.
Production offices. 
Recording studios.
Additionally, it counts on water tanks for underwater film shoots.
The Dubai Outsource City.
DOC free zone is dedicated to local and international outsourcing companies. Hence, it is specifically in charge of:
Business process outsourcing (BPO).
HR outsourcing,
IT outsourcing,
Call center operations.
The Dubai Design District. 
Now it is the turn of the d3. The d3 free zone offers a mix of office space for lease and open-plan land for development. In addition, it mainly targets the design and fashion-related industries. Moreover, it is home to many prestigious global brands as well as local and boutique design studios and fashion houses.
Without a doubt, the d3 will be the paradise for all the greatest fashion designers around the world.
Dubai Production City
DPC is a global and local production industry hub. Also, it is home to highly qualified business professionals from all over the world who trade in a variety of industries such as:
Graphic art.
Media production.
Dubai International Academic City
DIAC is the world's largest free zone dedicated to higher education and intellectual growth. Additionally, it is home to many local and international colleges and universities that serve students from all over the world.
Dubai Science Park.
The DSP has ample office and laboratory space and aims to foster business and entrepreneurship within the scientific community. So, it was designed specifically for the needs of businesses and professionals working in the life sciences.
Dubai Creative Clusters Authority Strategic Objectives
Establishing a business in Dubai would help the city grow in a number of areas. Thus, the Dubai Creative Cluster Authority has specific goals that emphasize the development of Dubai as a creative hub. Let's take a look at some of these:
Firstly, providing a world-class infrastructure to make doing business easier.
Maintain friendly business relationships that will help international expansion.
Extending the talent and skill pool to attract new talent.
Encouraging entrepreneurship and small and medium-sized enterprises (SMEs) to foster new ideas.
Creating a dynamic industry ecosystem that meets the needs of the industry.
Providing high-quality research and market insights.
Improving organizational effectiveness.
Lastly, invest in people because they are the organization's assets.
The benefits of establishing your business in DCCA
Dubai Creative Clusters Free zone Company formation authority is unquestionably the best place for businesses to establish a presence in the UAE market. Hence, investors who want to establish a business in the UAE can take advantage of DCCA's low prices, simple procedures, and minimal requirements.
However, other advantages of forming a company with DCCA include:
Total foreign ownership. This means that foreign investors can own 100 percent of the land in a free zone.
Furthermore, it provides first-rate business infrastructure. DCCA is the ideal hub for creative entrepreneurs for business owners looking for world-class facilities and infrastructure.
It offers a pleasurable way of life, because Dubai is not only known as a multicultural business hub, but it also provides excellent opportunities to interact with people from other cultures.
Additionally, it facilitates business transactions and interactions. This is because Dubai Creative Clusters Authority is a clustered environment, it is home to a variety of SMEs and start-ups. This facilitates access to other businesses, which may lead to potential mergers and acquisitions.
Because It gives SMEs and start-ups international exposure, Establishing your business in Dubai Creative Clusters Authority provides you with international exposure as well as a great platform for creative business corporations.
Because of a 50-year exemption from personal and corporate income taxes. Establishing your business in Dubai Creative Clusters Authority also entitles you to a complete exemption from individual and corporate taxes.
Customs duty exemption.
Moreover, there is full repatriation of capital and profits, Great location. This is because DCCA is conveniently located near Dubai's world-class airport, seaports, and major highways. so this can turn highly lucrative to your business.
Lastly, you can get easy access to high-end residential housing Real-estate options tailored to your organization's requirements.
We work closely with the following banks for opening bank accounts for our clients.
Types of Dubai Creative Clustes Free Zone Company formation licenses and companies
Firstly, licenses for Free Zone Limited Liability Companies in the Publishing Segment
Licenses in the TV and radio broadcasting segments.
Licenses in the Food Sector.
Storage Activity Segment Licenses.
Manufacturing and Productivity Segment Licenses
Licensing in the Higher Education Provider Segment.
On the other hand, the kinds of businesses you can set up in the DCCA Free zone are:
Limited Liability Company in a Free Zone (FZ-LLC). A Free Zone LLC is formed as a separate legal entity, with shareholders consisting of individuals and corporations. Depending on the business activity, because the minimum capital requirement for Free Zone incorporation is just AED 50,000.
Types of FZ-LLC licenses:
Individuality is innate.
A legal entity.
Individuality, both natural and corporate (s).
Permit for Freelance Work. The permit allows the individual to work as a freelance professional and identifies him or her as a sole practitioner. Moreover, the company name can be based on the individual's birth name.
A company's branch. A branch of a UAE or foreign company is not a separate legal entity from its parent. So that, it manages the operations inherent in the parent's business. Additionally, a branch company does not require any share capital.
Types of branch companies:
A branch of a company based in the United Arab Emirates
A foreign company's branch.
Dubai Creative Clusters Free Zone Company Formation and Residence Visa Issuance Process
Why DCCA?
Some of the world's most recognized companies have come to the DCCA to do business. Dubai Internet City, for example, is home to Facebook, Google, and Microsoft. On the other hand, Dubai Media City is home to Bloomberg, CNN, and Dow Jones. And Dubai Design District is home to Adidas, Chanel, and Christian Louboutin.
While DCCA free zones are home to some of the industry's biggest names, they all welcome smaller businesses as well. so this will provide them with an incredible opportunity to work alongside industry giants. Aside from that, there is more to Dubai Creative Cluster Authority, such as:
There are numerous visa options.
Setup is adaptable.
Cluster working environment that promotes interaction and cooperation among companies along the value chain of the industry.
How to Set Up a Free Zone Company with DCCA?
Here is the procedure for registering the company and obtaining a license to begin operations. DCCA grants a variety of licenses for various business activities. So this makes DCCA more appealing and business-friendly to investors looking to establish a company in Dubai.
Thus, setting up a company in Dubai is not as simple as it appears, but with the assistance of business set up consultants in Dubai, the process becomes stress-free. The procedure is not time-consuming and you can complete it in as little as two weeks. Among the procedures are:
Submit your application.
Submit the documentation:
Copies of passports.
Business strategies.
The appointed manager's resume.
Memorandum of Association.
Open a corporate bank account in Dubai.
Then, signing the Land Lease Agreement.
Depositing the Minimum Share Capital.
Obtaining the Registration Certificate and License.
How to Obtain a UAE Freelance Visa through a DCCA company?
First step.
Firstly, contact Connect Zone and we can talk about what you are looking for. We will then recommend the right jurisdiction in DCCA and notify you of the compliance documents that you must collect.
Second step.
Secondly, we can handle the necessary documents and application forms once we have everything we need. We will then submit the application to the appropriate authority and take care of everything. Thanks to this, you will save a lot of time and stress.
Third step.
When everything has been approved, we will collect all of the company documents and notify the client that everything is ready. You can keep the originals at your home or our offices. That is it! You are all set to launch your new company.
Who is Eligible to Apply for a Freelance Visa in Dubai?
The Dubai Freelance Visa and Permit allows freelancers working in the media, technology, and education sectors to easily apply for a permit and visa. People pursuing roles such as: 
Training advisor.
Customer service.
Web development.
Thus, the freelancer visa and permit are ideal for people on a spouse or parent's visa who need a license to work as a freelancer.
Optional Office Space Solutions
Conference rooms can be used based on usage with flexi desks and flexi desks+
IFZA P.O Box cost: AED 1200 / year
Call handing charges: AED 150 / month
In case of private and personalized offices an additional utility fee is payable at 6% of the office rent
Additional phone line: AED 75 / month per connection
Additional workstation: AED 100 / month
Small meeting room: AED 75 / hour (during office hours) or AED 100 / hour (outside office hours)
Conference room: AED 150 / hour (during office hours) or AED 200 / hour (outside office hours)
Printing; AED 50 for 100 pages
Parking space for flexi desk and flexi desk+: AED 250 / month
Outgoing calls: Call + 10% (deposit of AED 500 required for any individual office lines or any international call forwarding requirement)
In case of dedicated, private and personalised offices one (1) month rent is required to be deposited as security
Flexi desk
It is a furnished shared desk that can be used for a maximum of ten (10) hours per week from Sundays to Thursdays from 8:30 A.M to 6:00 P.M. The flexi desk includes a wifi connection, company address at the IFZA free zone, meeting room usage of one (1) hour per month. Conference rooms can also be used on additional payment.
Flexi desk+
It is a furnished dedicated desk located at the free zone. There is no time restriction on usage of these desks. Additional facilities include wifi connection, meeting room access of five (5) hour per month, and one (1) parking space. Conference room can also be accessed on making additional payment.
Dedicated office
This is a dedicated office space of nine (9) square meter in a shared space. The office space will comprise of one (1) workstation and will come with access to wifi, meeting rooms for five (5) hours per month, conference room for one (1) hour per month, and one parking space.
Private office
IFZA offers private offices of 12.5 square meter fitted with one (1) executive desk or two (2) workstations. This office can be used 24 X 7. Ancillary services include wifi connection, meeting rooms for seven (7) hours per month, conference room for two (2) hours per month, and one (1) parking space. Private offices can be used 24*7.
Personalized office
A personalized office at IFZA is an unfurnished space of twenty (20) square meter and above. Along with a personalized office, a user gets access to wifi, meeting rooms for seven (7) hours per month, conference rooms for five (5) hours per month, and two (2) parking spaces. Like private offices, personalized offices can be used 24×7
Documents Required for an DCCA Company Formation
Form of application.
Business plan.
Shareholders' and directors' passport copies.
Certificate of Incorporation.
Additionally, certificate of good standing's continuation or existence.
The parent company's Memorandum of Association (MOA) and Articles of Association (AOA) (only for a branch)
The shareholder's curriculum vitae (s)
Then, the shareholder's bank reference letter (s)
Resolution in support of incorporation
Bank proof of share capital or deposit receipt in the trust account
Key Features
Here are some of the best features:
Dubai Creative Cluster Authority. It has the world's largest commercial internet protocol telephony system.
Type of business activities:

Software Development.
Business Services.
Web-Based and e-Commerce.
Education and Training.
Sales and Marketing.
Here are the key features of IFZA
| InterDubai Creative Clusters Free Zone Authority Dubai | International Free Zone Authority Dubai is the one of the most promising upcoming free zones in the UAE. |
| --- | --- |
Frequently Asked Questions
Here are some answers to some of the most common questions related to Dubai Creative Clusters Free Zone Company Formation, Dubai, UAE.
We can help you with the processes in the following government departments.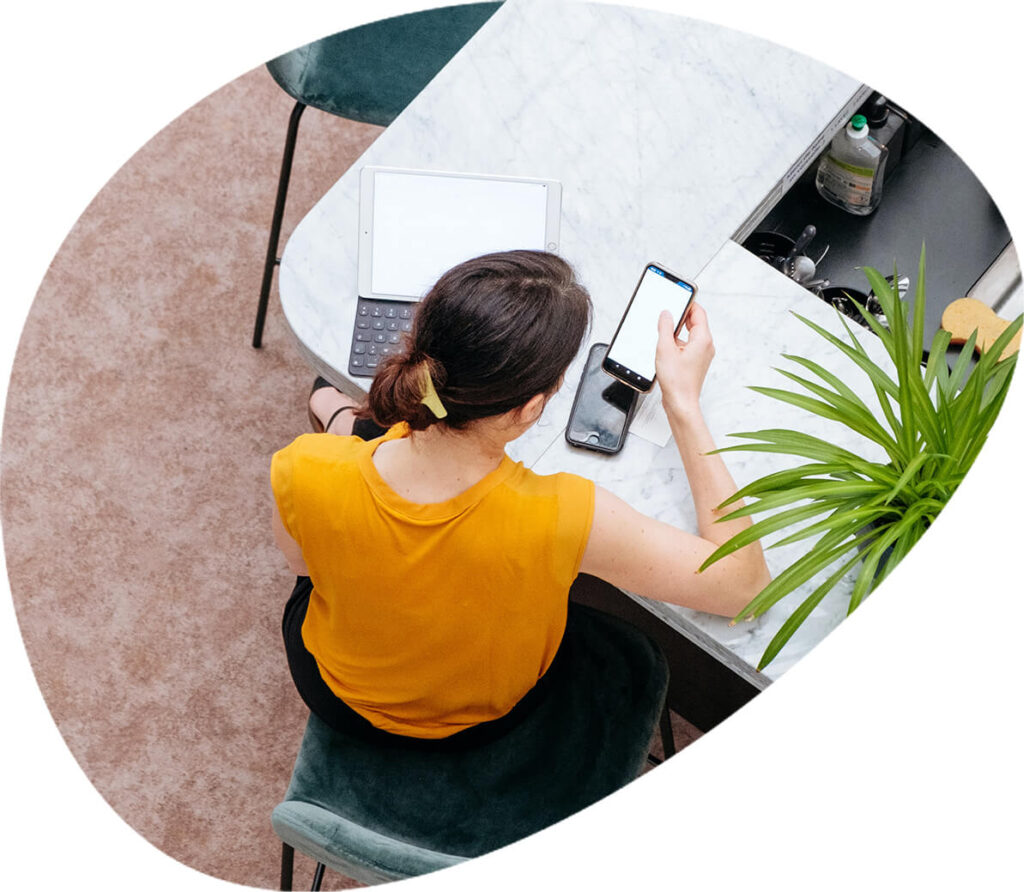 We would love to discuss your project and ideas with you.
Get in touch to go over legalities and pricing in order to make your idea a reality.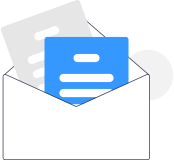 Contact Details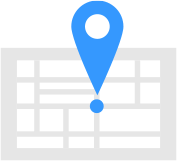 Our Location
804, City Tower 2, Sheikh Zayed Road, Dubai