COMPANY FORMATION IN DUBAI AIRPORT FREE ZONE (DAFZA)
Licenses starting from AED 15,000
Starting Price
1 year license
Abu Dhabi company address
Terms and Conditions:
Approximate yearly fee from second year: AED 43,620 (govt. fee included)
General trading, industrial license and any activity that needs retail space are not permitted under this package.
Visa and trade license issuing rules and regulations are at the discretion of DMCC free zone and may be changed at any time. 
Additional Fees for DMCC Visa Packages:
Residency visa cost – if outside the country (3 years): AED 3,360
Residency visa cost – inside the country (3 years): AED 3,800
Establishment card: AED 1,825
Change of visa status: AED 1,500
Medical test: AED 320
Emirates ID: AED 375
Renewal fee  fir packages may vary if additional activities are added.
Here are the timelines for DAFZA Company Formation Dubai
Day 1 - Application submission
You will sign and submit your application.
Day 2 - Reservation of name
We will reserve the name of your company with DAFZA Dubai.
Day 3 - Submit documents to DAFZA
We will submit your application along with the required documents to DAFZA.
Day 6 - Trade license is issued
Your trade license will be issued by DAFZA. We will send you a scanned copy for yo to start your business activity.
About Company Formation in Dubai Airport Free Zone (DAFZA)
DAFZA (known as Dubai Airport Free Zone) is a licensing authority. The DAFZA free zone issues trading licenses to expatriate investors. These licenses assist in Company Formation in Dubai Airport Free Zone to investors and operate businesses within free zones outside the free zones (based on custom regulations) and across the world. As the Dubai Airport Free Zone is situated beside the Dubai International Airport.
Dubai airport Freezone companies are incorporated by a cost of approximately AED 41.790 for a 6 square meters office. With DAFZA Company Formation Dubai, you can partake in many activities with a general trading license. These activities include like consultancy, training, manufacturing, IT and aviation services, mobile phones/accessory training, food training, etc.
Moreover, a DAFZA location is one of the only free zones in the UAE exempted from VAT (Value Added Tax). Additionally, being a free trade zone in Dubai, it has one of the easiest and simplest company formation in Dubai Airport Free Zone processes. Therefore simply put, the requirements of Dubai airport Freezone companies' setup are minimal and the cost is reasonable. 
A company in an airport free zone Dubai is strategically located, providing access to billions of customers through Europe, Asia, and the Middle East. Mainly, because of this Dubai Airport Free Zone stand out are the company registration packages and their benefits. Furthermore, Dubai airport Freezone companies operate around the clock, delivering 24-hour customer service and rapid cargo clearance. 
                                            Vat-exempted Free Zone – Dubai airport free zone
As mentioned before the Dubai Airport Free zone is exempted from VAT tax, and it's one of the few free zones in Dubai to be one. In other words, investors looking forward to setting up a business in Dubai airport free zone authority are able to benefit from a VAT-exempted free zone. 
Speaking more in-depth, investors can be out of the VAT Scope within the Free zone for every sales transaction. Investors also apply this for any sales transaction between 2 VAT-exempted Free zones. Nevertheless, once the company transfers any services or goods out of the free zone, they are subject to VAT. This includes if they are transferred to the Mainland or other free zones that are subject to VAT.
Our expert business consultants here at Connect Zone are capable of advising you about more VAT exemptions. Furthermore, they will advise you of those exemptions and other regulatory compliance that you will need to follow to register a business in DAFZA Dubai. Additionally, the team offers full support for company formation, leasing offices, visas, etc. for investors.
                                The Benefits of Company Formation in Dubai Airport Free zone
Extraordinary operational Services
Firstly, the main benefit of setting up a company in DAFZA is its services. These services include full-fledged ready-to-use offices. Additionally, they include world-class IT and housekeeping services to prompt and professional 24-hour security. Moreover, the internationally-qualified staff is the one in charge of managing these services.
100% Ownership
Secondly, if you choose the Dubai Airport Free Zone to set up your company you will be able to own the business in its entirety. Henceforth, this chance is quite rare and unusual in a foreign land. Furthermore, owning 100% of the business allows you to make quick decisions without needing to have them cleared by others.
3.3.3 100% repatriation of profits
Thirdly, DAFZA authorities exempt any Dubai airport Freezone companies from import, export, and corporate taxes. This complete profit repatriation adds to the company's revenue. In addition to this, it also saves businesses from worrying about constant changes in government policies, Because of this, It only increases the company's overall profit.
3.3.4 Facilitation of business-related processes
Fourthly, the Dubai Airport Free zone has fertile ground to start off any type of company formation process. After all, there are a wide variety of licenses. These licenses are based on the unique form of your business and industry vertical. Adding to it, these licenses are easily obtainable through a process that does not have complicated red tape and unnecessary administrative tasks.
3.3.5 Easy hiring
Lastly, one of the most important benefits is the easy hiring that DAFZA has. Mainly, one of the factors that can change a company's success is easy to access to quality talent. This talent can increment and contribute to the eventual company growth. Thankfully, the Dubai airport Freezone authority supports companies by streamlining accessibility to labor.
Moreover, they provide quick and efficient free visa handling, sponsorship, and accommodation services for employee
We work closely with the following banks for opening bank accounts for our clients.
Types of DAFZA licenses & Business Activity Aprroved by DAFZA Dubai
The different types of licenses issued by the Dubai Airport Free zone are:
Professional: License for consultancy and services businesses.
Commercial: License for import, export, storage, and distribution.
Industrial: License for import of raw material, and manufacturing and processing of certain goods.
4.2 Companies
There are many types of companies approved by the DAFZA location. The 3 main types are:
·        Free Zone companies starting up from 2 and up to 50 shareholders. The capital requirement for it depends on the type of business activity.
·        A branch company of an existing foreign company that already is in Dubai airport free zone. In this type of company, no share capital requirements are needed.
·        A subsidiary company that is more than 50% owned by another firm. A foreign company can own all shares of Dubai airport Freezone companies.
Business Activities
There are several business activities that your company can apply for in your business license. The business activities approved by the Dubai Airport Free zone are:
Education
Investment
Insurance
Restaurants, Bars and Canteens
Banks, Finance and Credit
Aircraft and Spacecraft
Petrol/ Crude Petrol/ Oil and Natural Gas
Electronics and Electrical Group
Legal Services
Business and Management consultancy services
Architectural and engineering activities and related technical consultancy
Other Service / Trade Activities (Subject to Approval)
Transport, Shipping, and Storage
Travel Agent
Railway
Motor Vehicles & Auto Spare Parts
Representative Office
Agricultural raw materials and live animals and Plants
Foodstuff and Beverages
Textiles, Clothing, and Footwear
Advertising
Stationery & Books
Household & Furniture Trading
Jewelry
Sports Equipment
Perfumery, Medicines, Beauty
Spectacles & Contact Lenses
Metals & Metal Ores
Building Materials
Agricultural, Flowers & Plants
Chemical
Waste Trading
Bags, Packaging Material & Paper Trading
Equipment & Machines
However, you need to take into account that for some of these activities you will need to apply for a NOC from external government entities.
Company Formation in Dubai Airport Free Zone and Residence Visa Issuance Process
Features of the Dubai Airport Free Zone (DAFZA Company Formation registration)
Dubai Airport Free Zone Company Setup Cost, There are many features when you register for company setup in DAFZA free zone. The main ones are:
Rate of the office area: AED 2000 per square meter.
Minimum area available: 6.65 square meters
We provide 5-stars infrastructures and amenities
The location is optimal for business, making it a strategic location.
Since it is the DAFZA Free zone, businesses get easy access to the Dubai airport
The 12 month-price package costs are based on the type. Flexi desks are AED 5,760, Flexi desks+ are AED 8,640, dedicated offices are AED 13,440, and private offices are AED 18,240. Therefore, You can also apply for a personalized office which is AED 1,400 per square meter. This package includes office rent, license, registration, and associated fees.
You need to obtain the license in a time span of approximately 7 days.
Connect Zone provides assistance with the visa process.
The Dubai Airport Free Zone is a VAT-exempted free zone.
Optional Office Space Solutions
Optional Office Space for Rent Solutions

·        Conference rooms can be used based on usage with Flexi desks and Flexi desks+

·        DAFZA P.O Box cost: AED #Cost# / year

·        Call handling charges: AED #Cost#  / month

·        In the case of private and personalized offices, an additional utility fee is payable at 6% of the office rent

·        Additional phone line: AED #Cost#  / month per connection

·        Additional workstation: AED #Cost#  / month

·        Small meeting room: AED #Cost#  / hour (during office hours) or AED #Cost#  / hour (outside office hours)

·        Conference room: AED #Cost#  / hour (during office hours) or AED #Cost#  / hour (outside office hours)

·        Printing; AED #Cost#  for 100 pages

·        Parking space for Flexi desk and Flexi desk+: AED #Cost# / month

·        Outgoing calls: Call + 10% (deposit of AED #Cost# required for any individual office lines or any international call forwarding requirement)

·        In the case of dedicated, private, and personalized offices one (1) month of rent is required to be deposited as security

6.1 Flexi desk

Simply put, a Flexi desk consists of a desk and a chair. They are typically located in the free zone´s business center. Depending on various factors, it can share office facilities that might include a phone, fax, Internet, or P.O Box.

Nevertheless, there is a difference between a Flexi desk and a Flexi desk+. A normal Flexi Desk is a furnished shared desk that can be used for a maximum of ten (10) hours per week. But a Flexi desk+ is a dedicated desk located at the free zone with no time restriction on their usage.

6.2 Dedicated office

Additionally, Connect Zone offers many types of office spaces. So a dedicated office refers to a dedicated office space of 9 sq. meters in a shared space. This space is compromised by 1 workstation with access to Wi-Fi, meeting rooms (for 5 hours monthly), a conference room (for 1 hour monthly), and a parking space. 

6.3 Private office

A private office consists of 12 square meters with:

·        1 executive desk or 2 workstations

·        Availability to be used for 24 hours

·        Wi-Fi connection

·        Meeting rooms (For 7 hours monthly)

·        Conference (For 5 hours monthly)

·        1 parking space

6.4 Personalized office

Lastly, Connect Zone offers a personalized office consisting of an unfurnished 20 sq. meters with:

·        A personalized office

·        Access to Wi-Fi connection

·        Availability to be used for 24 hours

·        Meeting rooms (For 7 hours monthly)

·        Conference (For 5 hours monthly)

·        2 parking spaces
Documents Required for an DAFZA Company Formation
Dubai airport Freezone authorities require many documents to start with the company formation process in the DAFZA location. Firstly, for the company´s initial approval, you will need:
· Firstly, you will submit the application form. This applies to individual shareholders and non-individual shareholders.
· Secondly, your company´s business plans.
· Thirdly, a Personal bank statement for 6 months.
· Fourthly, An original bank reference letter
· Fifthly, all shareholders' passports and that of the other officers, manager, director, and secretary if it's applicable for your company.
· Lastly, the No Objection Letter for the manager.
Afterward, you will need to submit other documents from the licensing team. Nevertheless, you will need to submit once you obtain the initial approval. You will need to submit the following documents:
· Firstly, the owner's declaration regarding the company´s establishment in DAFZA and the guarantee of full financial commitment. This declaration must be notarized and attested.
· Secondly, an attachment of the manager´s notarized and attested Power of Attorney, Director's Power of Attorney, and Secretary's Power of Attorney (whichever is applicable).
· Thirdly, the Appointment of a Legal representative if applicable, and passport copy. The appointment of the legal representative must also be notarized and attested.
· Fourthly, Specimen Signature
· Fifthly, the Template provided by DAFZA. Moreover, this template needs to be signed in DAFZA's presence.
· Lastly, the signed office rental agreement.
Lastly, the company formation process will start once all required documents are submitted. The overall process for Dubai airport Freezone companies takes approximately 2 to 4 weeks to finalize.
Frequently Asked Questions
We can help you with the processes in the following government departments.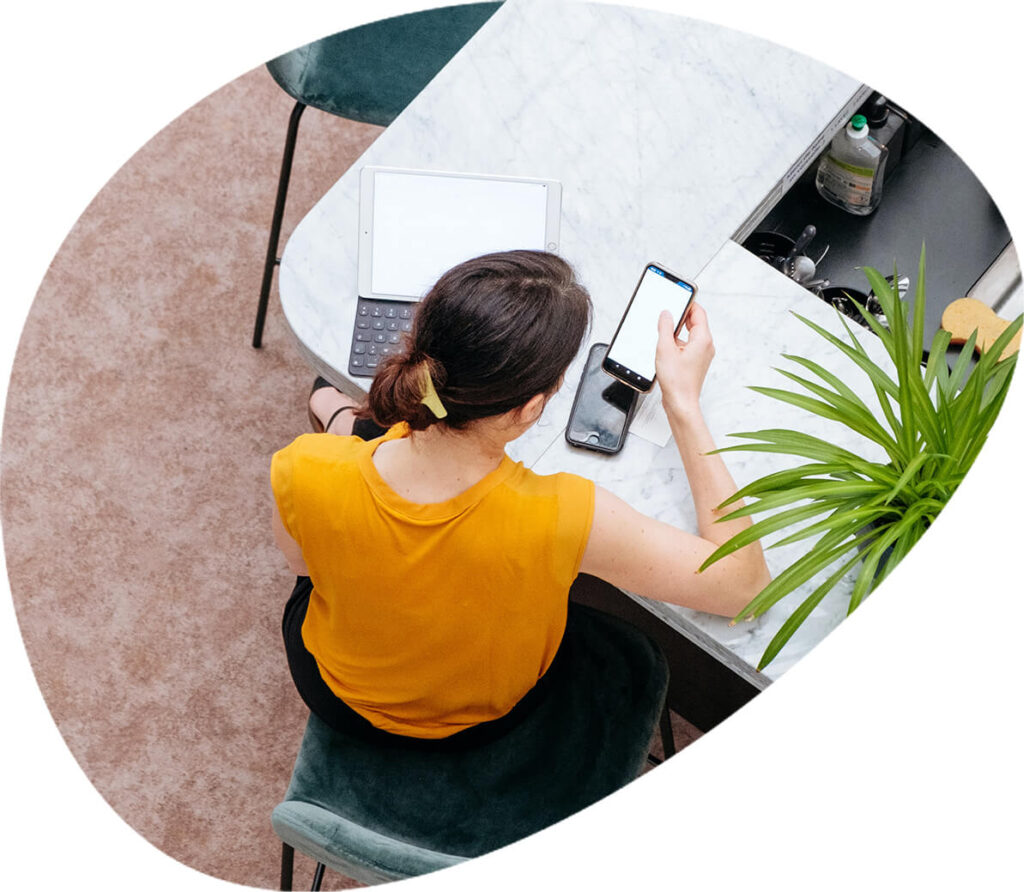 We would love to discuss your project and ideas with you.
Get in touch to go over legalities and pricing in order to make your idea a reality.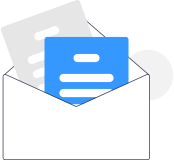 Contact Details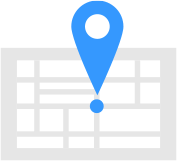 Our Location
804, City Tower 2, Sheikh Zayed Road, Dubai