Company Formation & Business Setup in
Dubai Airport Free Zone Authority - DAFZA
Dubai Airport Free Zone Authority License Cost
Starting from AED 15,000
DAFZA (known as Dubai Airport Free Zone Authority) is a licensing authority. The DAFZA issues trading licenses to expatriate investors. These licenses assist in Company Formation in Dubai Airport Free Zone to investors and operate businesses within free zones outside the free zones (based on custom regulations) and across the world. As the Dubai Airport Free Zone is situated beside the Dubai International Airport. With DAFZA Company Formation Dubai, you can partake in many activities with a general trading license. These activities include like consultancy, training, manufacturing, IT and aviation services, mobile phones/accessory training, food training, etc.

Types of Licenses Approved by DAFZA
Starting Price
1 year license
We work closely with several banks in UAE so we can best assist our clients with opening their corporate bank accounts.
Requirements For Business Setup in DAFZA
Documents required to start with the company formation process. For the company's initial approval:
· Submit the application form. This applies to individual shareholders and non-individual shareholders.
· Company's business plans.
· Personal bank statement for 6 months.
· Original bank reference letter.
· Shareholder's passports and that of the other officers, manager, director, and secretary if it's applicable for your company.
· No Objection Certificate (NOC) for the manager.
Afterward, you will need to submit other documents from the licensing team. Nevertheless, you will need to submit once you obtain the initial approval. You will need to submit the following documents:
· Owner's declaration regarding the company´s establishment and the guarantee of full financial commitment.
· Attachment of the manager´s notarized and attested Power of Attorney, Director's Power of Attorney, and Secretary's Power of Attorney (whichever is applicable).
· Appointment of a Legal representative if applicable, and passport copy.
· Specimen Signature
· The Template provided by DAFZA. Moreover, this template needs to be signed in DAFZA's presence.
· The signed office rental agreement.
Company formation process will start once all required documents are submitted. The overall process for DAFZA companies takes approximately 2 to 4 weeks to finalize.
Here are the timelines for DAFZA Company Formation Dubai
Day 1 - Application submission
You will sign and submit your application.
Day 2 - Reservation of name
We will reserve the name of your company with DAFZA Dubai.
Day 3 - Submit documents to DAFZA
We will submit your application along with the required documents to DAFZA.
Day 4 - Trade license is issued
Your trade license will be issued by DAFZA. We will send you a scanned copy for yo to start your business activity.
Why Choose DAFZA for Business Setup in Dubai?
DAFZA location is one of the only free zones in the UAE exempted from VAT (Value Added Tax). Additionally, being a free trade zone in Dubai, it has one of the easiest and simplest company formation in DAFZA processes. Therefore simply put, the requirements of DAFZA companies setup are minimal and the cost is reasonable.
Benefits of Company Formation in DAFZA
Extraordinary operational Services.
100% Ownership.
100% repatriation of profits.
Facilitation of business-related processes.
Easy hiring.
Company Formation in Dubai Airport Free Zone and Residence Visa Issuance Process
Why DAFZA Company Formation?
Features of the Dubai Airport Free Zone (DAFZA Company Formation registration)
Dubai Airport Free Zone Company Setup Cost, There are many features when you register for company setup in DAFZA free zone. The main ones are:
Rate of the office area: AED 2000 per square meter.
Minimum area available: 6.65 square meters
We provide 5-stars infrastructures and amenities
The location is optimal for business, making it a strategic location.
Since it is the DAFZA Free zone, businesses get easy access to the Dubai airport
The 12 month-price package costs are based on the type. Flexi desks are AED 5,760, Flexi desks+ are AED 8,640, dedicated offices are AED 13,440, and private offices are AED 18,240. Therefore, You can also apply for a personalized office which is AED 1,400 per square meter. This package includes office rent, license, registration, and associated fees.
You need to obtain the license in a time span of approximately 7 days.
Connect Zone provides assistance with the visa process.
The Dubai Airport Free Zone is a VAT-exempted free zone.
Optional Office Space Solutions
Optional Office Space for Rent Solutions

·        Conference rooms can be used based on usage with Flexi desks and Flexi desks+

·        DAFZA P.O Box cost: AED #Cost# / year

·        Call handling charges: AED #Cost#  / month

·        In the case of private and personalized offices, an additional utility fee is payable at 6% of the office rent

·        Additional phone line: AED #Cost#  / month per connection

·        Additional workstation: AED #Cost#  / month

·        Small meeting room: AED #Cost#  / hour (during office hours) or AED #Cost#  / hour (outside office hours)

·        Conference room: AED #Cost#  / hour (during office hours) or AED #Cost#  / hour (outside office hours)

·        Printing; AED #Cost#  for 100 pages

·        Parking space for Flexi desk and Flexi desk+: AED #Cost# / month

·        Outgoing calls: Call + 10% (deposit of AED #Cost# required for any individual office lines or any international call forwarding requirement)

·        In the case of dedicated, private, and personalized offices one (1) month of rent is required to be deposited as security

6.1 Flexi desk

Simply put, a Flexi desk consists of a desk and a chair. They are typically located in the free zone´s business center. Depending on various factors, it can share office facilities that might include a phone, fax, Internet, or P.O Box.

Nevertheless, there is a difference between a Flexi desk and a Flexi desk+. A normal Flexi Desk is a furnished shared desk that can be used for a maximum of ten (10) hours per week. But a Flexi desk+ is a dedicated desk located at the free zone with no time restriction on their usage.

6.2 Dedicated office

Additionally, Connect Zone offers many types of office spaces. So a dedicated office refers to a dedicated office space of 9 sq. meters in a shared space. This space is compromised by 1 workstation with access to Wi-Fi, meeting rooms (for 5 hours monthly), a conference room (for 1 hour monthly), and a parking space. 

6.3 Private office

A private office consists of 12 square meters with:

·        1 executive desk or 2 workstations

·        Availability to be used for 24 hours

·        Wi-Fi connection

·        Meeting rooms (For 7 hours monthly)

·        Conference (For 5 hours monthly)

·        1 parking space

6.4 Personalized office

Lastly, Connect Zone offers a personalized office consisting of an unfurnished 20 sq. meters with:

·        A personalized office

·        Access to Wi-Fi connection

·        Availability to be used for 24 hours

·        Meeting rooms (For 7 hours monthly)

·        Conference (For 5 hours monthly)

·        2 parking spaces
Frequently Asked Questions
Simply put, no. This is one of the benefits that Dubai airport Freezone companies obtain since it allows 100% foreign ownership
It can vary depending on several factors, but you will at least need one. Furthermore, this number can go up to a maximum of 50 shareholders.
Usually, authorities designate free zones for specific commercial sectors. Consequently, the licenses they provide only allow for the specific activities in the license. And, even though the free zone allows up to 100% foreign ownership and is subject to reduced or different trade barriers, tariffs and quotas, there usually isn´t any type of agreement between Freezones.
There is not any specific law of thy type applicable to this free zone. Nevertheless, the rights of shareholders are transferable and inheritable.
We can help you with the processes in the following government departments.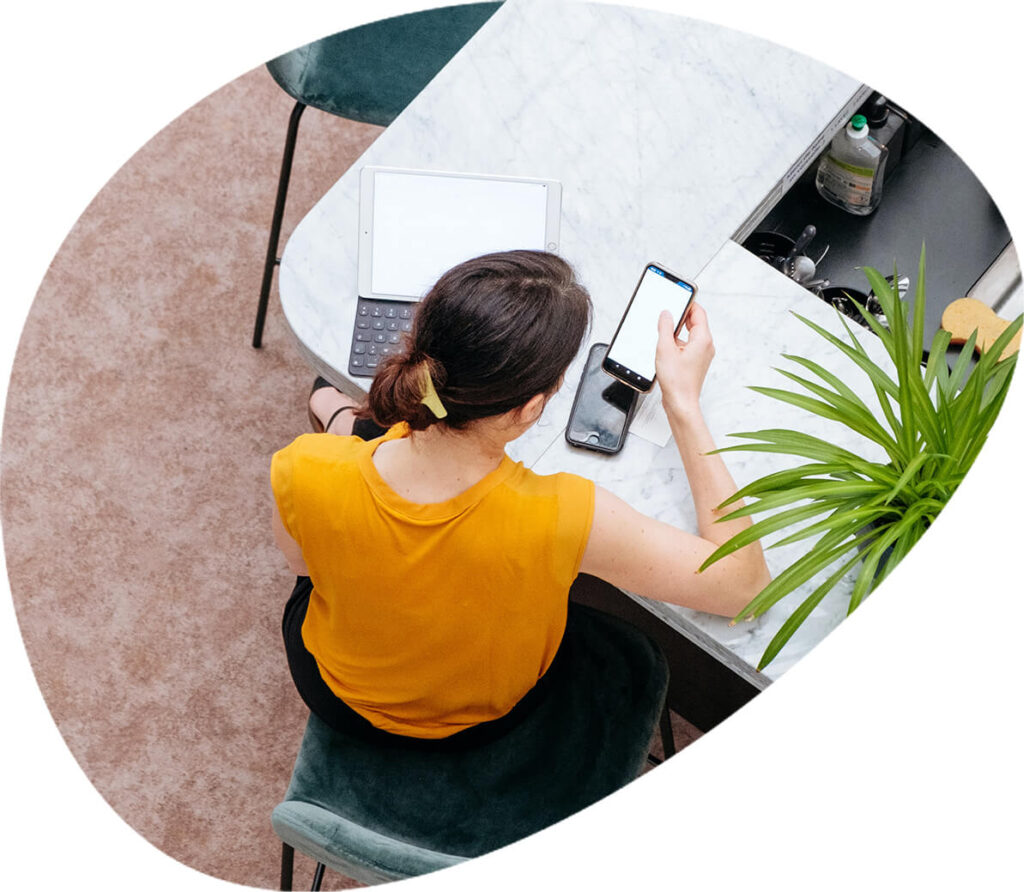 We would love to discuss your project and ideas with you.
Get in touch to go over legalities and pricing in order to make your idea a reality.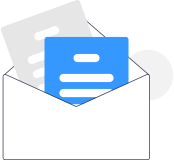 Contact Details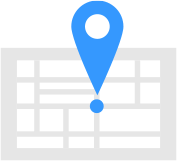 Our Location
804, City Tower 2, Sheikh Zayed Road, Dubai