PRO Services For All Emirates
We provide a tailormade packages for PRO services anywhere in the UAE.
Packages Tailored To Your Needs
All govt fee will be charged as per actual
Connect Zone's Corporate PRO Services
Using the services of a PRO (Public Relations Officer) Dubai makes operations far smoother for your company as it means you do not have to worry about the legalities of any government process. They are well versed in every aspect of government processing and will know the procedures your company requires in order to achieve your desired outcome. The rules and regulations are continuously changing so it is always bets to seek the help  of an expert in order to save you valuable time.
The Visa Process services by PRO Dubai
In the UAE a residency visa is mandatory in order for someone to live and work anywhere in the country.  It will be needed for tasks such a applying for a driving license, getting a COVID vaccine, and buying/renting a property.
The full visa process can sometimes be a bit complicated as there is a lot of paperwork and also regular changes in procedures. This is why it is always useful to have the help of an expert (Corporate PRO Services Dubai) as they are always up to date with the latest rules and know exactly what the process is at that time. The PRO team at Connect Zone continuously liaises with all government departments in order to have the facts ready beforehand. They will handle the entire process from the moment you hand over the documents to the moment your visa is stamped in your passport. Therefore Outsourcing PRO Services can save a lot time for you. Additionally it is important to note that the procedure for PRO services in Sharjah and Abu dhabi is one and the same as it is in dubai. 
Different Visa Types that a Corporate/ PRO services include:
Investor Visa: The UAE has always been attractive to foreigners for its work/live lifestyle. With this in mind the government made it possible to get an investor visa by either buying property or starting/investing in a UAE based company. 
Family/Dependent Visa: If you are either an employee or employer holding a UAE residency visa you may sponsor your family in order for them to get a visa also. The requirements differ with each type of family member you wish to sponsor.
Employment Visa: When joining a UAE company it is a legal requirement for them to provide you with a valid visa in order for you to work.
Free Zone Visa: If you form a Free Zone company you will be entitled to a investor visa from that free zone which will be a 3 year residency visa. 
Maid Visa: If you would like to sponsor a maid you must have a salary of minimum AED 6,000 per month or AED 5,000 plus accommodation. The regulations regarding this are that the maid must be over the age of 18 and can only be sponsored from countries such as India, Sri Lanka, Philippines, Indonesia and Bangladesh.
We work closely with several UAE banks so we can best assist our clients with opening bank accounts.
Labor and Immigration Services
When running a business in the United Arab Emirates you must ensure that everything you do complies with the labor department's requirements.
Every Emirate's labor department will have different procedures and some can be far more difficult to handle then others. The requirements often change which can makes things very confusing.  This is why it is always best to use the knowledge of an expert in order to get the job done as quickly and efficiently as possible. Usually a PRO who provides Pro Services in Abu dhabi, sharjah, Dubai & across UAE will be an Arabic speaker as this will be the main language used in the immigration office and it means reading updates and original documents before they are translated will be an easy task.
At Connect Zone we offer full labor and immigration services so we can makes sure your company is fully in line with all regulations. Our PRO Dubai team will coordinate everything, making sure the mandatory rules issued by the government are followed at all times.
Examples of Labor and Immigration PRO services: 
Issuance of e-signature.
Issue government relations officer permit.
Modifications of establishment card.
Register in the Emiratization system of employers.
Contract/work permit amendment
Domestic worker work permit cancellation
Domestic worker contract amendment
Work contract cancellation
Issue new contract for domestic worker
Medical & Emirates ID typing
Renewal of Emirates ID
Renewal of work contract
Work permit replacement
Our PRO Dubai team will handle each factor and update you throughout the process so that you are aware of how it is going and what the next steps are.
Factors such as renewal reminders and overall cost effective solutions are why many companies choose us as their PRO team or choose to outsource PRO services
When setting up a company in the UAE there is a process you must follow. The final step of this process is receiving your trade license. This document will allow you to operate legally, set up a corporate bank account and have employees.
This license will explain the exact activity or activities of your company and what type of license it is e.g. commercial. It will also have each shareholders and the manager of the company listed.
The procedures for renewal, cancellation or issuance of your trade license will be fully completed in the licensing authority your company is setup in.  There are three different types of jurisdictions throughout the UAE:
Free Zone
There are over 45 free zones throughout the UAE all specializing in different industries and following their own rules and regulations. The fact they all have different rules means they all have different procedure as well. This is why obtaining, renewing an cancelling the can be extremely lengthy as unless you know the full process you will face challenges along the way.
Mainland
Mainland company setup in uae are formed through the government licensing department of each individual emirate.  For any task to do with your license you must do it through the Department of Economic Development in that Emirate. In different Emirates the processes and timeline will be change meaning having the help of an expert makes everything a lot smoother.
Offshore
There are several offshore jurisdictions to choose from. These companies are registered in the UAE however; they do not operate in the UAE. Each offshore authority has its own set of rules & regulations which must be followed.
Documents Attesting, Translating and Typing Services
Attestation of Documents
Having a document validated in order to prove it is authentic is called attesting. This process in the UAE will vary depending in the type of document being attested and where it is from.
Usually the process for this will include different stages which can be difficult for the owner of the document to complete by themselves. This is why people often outsource Pro services Abu dhabi, Sharjah, Dubai & across UAE in order to get the job done quickly.
Why is this necessary?
Keeping in mind that the UAE is not a member of the Hague Apostille Convention, your documents must be attested in order to prove they are authentic. This applies for company documents (e.g. board resolution) and also individual documents (e.g. degree).
Documents that require attestation
Below is a list of documentation which will need to be attested:
Commercial documentation or certificates (Power of attorney, Memorandum of association, etc.)
Educational documentation or certificates (Degree, Diploma, etc.)
Non-Educational documentation (Birth certificates, marriage certificates, etc.)
Attesting procedures for different types of documents will be different depending on exactly what document you need to be attested and why.  You will need to get this correct as if it is not you will end up delaying the process and have to give more time and money when you could have had a professional do it for you.
Typing and Translation Services
Government offices and departments in the UAE will not accept copies of documents in English. The documents are required to be translated into Arabic and also typed in a specific format so that the documents as easily recognized.
When getting your documents typed you must be cautious with how you use as if they type the document without precise Arabic or the format in not correct then your documents will not be accepted. This is why It is always advised to use a professional company so can guarantee the results you are looking for.
Frequently Asked Questions
Here are some of the most common questions we receive about PRO services
Yes! We don't only help large companies. If you need assistance with an individual service let us know. 
Yes! We provide tailormade packages to fit your requirements 
PRO stands for Public Relations Officer. This is someone who will ensure that your company and all new and existing employees are in line with UAE Government regulations and employment laws. 
Once we have all of the documents and they have been checked it will usually take 10 working days for the visa to be stamped in your passport. 
We can help you with the processes in the following government departments.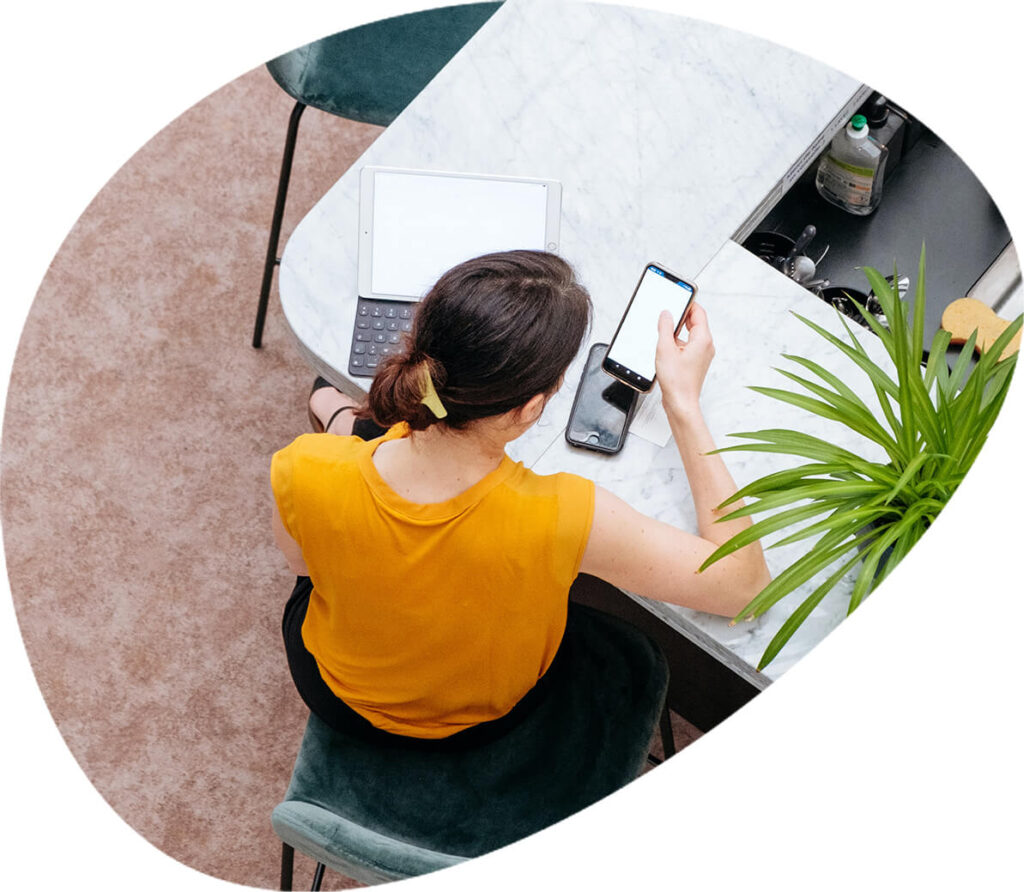 We would love to discuss your project and ideas with you.
Get in touch to go over legalities and pricing in order to make your idea a reality.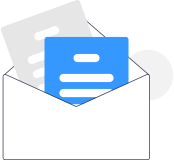 Contact Details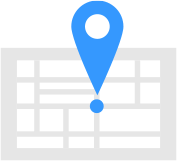 Our Location
804, City Tower 2, Sheikh Zayed Road, Dubai