Company Formation by securing Sharjah Mainland License with all the benefits
Sharjah Mainland License Starting From AED 10,000
Commercial / Professional / General Trading
Terms and Conditions:
All set-ups are subject to government approval. 
Pricing may vary due to factors such as activity, shareholders, office space and visa quota. 
A 5% market fee will be added to the license pricing and will be paid to the relevent authroity at the time of license payment. 
This is the process for completing the business setup process of your Mainland Company Formation in Sharjah
1 - Trade Name and Initial Approval
The first step you must complete is sending us at least three trade names that you consider perfect for your company. Once we receive them, we will reserve a suitable name for your business to obtain the initial approval.
2 - Document Signing and Submission
Right after getting the first approval, we will start preparing every document that will be necessary for the setup process. And once we have all documents ready, our team will submit them to the Notary Public. While this process is getting completed, all shareholders need to be present to sign these documents, so we can send them afterward.
3 - Tenancy Contract and Approvals
Now, it's important to present a Tenancy Contract, which is something we will do for you. And once we submit it to the authorities, they will decide if there are any other additional approvals.
4 - Trade license is issued
And the last step will be receiving your issued license and starting another simple process. And that process is related to the immigration procedure and the MOHRE establishment card. After completing this final step, you will be able to add the visas you need to your license.
One of the most beneficial UAE locations in which you can have a successful Mainland Company Formation in Sharjah. The Mainland jurisdiction in this emirate can be your ideal business place for doing business if it suits your requirements. In fact, this location will provide you with everything you need to make your company profitable.
Benefits of Sharjah Mainland License
You can enjoy a total exemption from multiple taxes, including corporate and income tax.
And you can also have 100% of foreign and/or international ownership of your company.
The company setup process is very easy.
There is full security in this emirate when it comes to investment and safety.
The government will provide several incentives for all investors.
You can easily complete the opening process of your bank account in a local or an international bank.
All investors can get access to many useful facilities at low prices, including warehouses and office spaces.
Licensing Options in Sharjah  Mainland
1. Industrial License in Sharjah:
By using this license, you can carry out different activities related to the industrial sector. For example, your company will be able to manufacture, process, package, and assemble many products and goods. However, you will need to lease or rent a physical warehouse in the UAE.
2. Professional License in Sharjah:
As for this other type of license, this one is what investors will need if they want to provide services. On the other hand, you can find a long list of activities that are considered professional in this jurisdiction. For instance, activities related to consultancy, accounting, event management, carpentry, medicine, beauty salons, and many others are covered by this license.
3. Commercial License Sharjah:
But if you are planning to carry out any kind of trading activities, you will require this license. If you have this license, you can operate a retail shop, a car rental business, or even a tourism business.
Documents required for Securing Sharjah Mainland License
These are the documents that the company formation process requires in Sharjah Mainland:
3-5 potential business names 
Passport copies of all shareholders
Visa copies of all shareholders (if applicable)
Emirates ID copies of all shareholders (if applicable) 
Entry stamp copies of all shareholders (if applicable)
The No Objection Certificate (NOC)(if applicable).
Company Formation in Saudi Arabia is a great option.
We work closely with several UAE banks so we can best assist our clients with opening their corporate bank accounts.
Frequently Asked Questions
Here are some of the most common questions we receive about securing Sharjah Mainland License 
If you want to start a business in the United Arab Emirates, one of the most important steps is to obtain a Sharjah mainland license. In the same vein, the government body in charge of regulating and controlling all procedures of any entity in the region is the Department of Economic Development (DED).
In addition, the economic department receives institutional support from the Chamber of Commerce and Industry. There are some business activities in which you require additional approval from other governmental authorities and ministries.
For instance, financial institutions and banks must obtain permission from the central bank of the UAE; industrial companies from the Ministry of Finance and Industry; insurance companies and associated companies from the Ministry of Commerce and Economy; and pharmaceutical and medical industries from the Ministry of Health.
Before obtaining the Sharjah Mainland License and knowing its cost, it is crucial you follow the steps we will mention below in order to meet the requirements of the involved authorities. You will ensure maximum commercial advantages for all shareholders. Let us observe:
You must select the business category you will conduct such as industrial, professional, or commercial.
Decide the business activities that come under the specific business category (maximum 10)
Determine the legal status of your business in the UAE.
Choose a name for your business (follow the local regulations).
Apply on the Department of Economic Development Sharjah for the initial approval.
After that, register a trading name (if you do not have a trading name reserved already).
Lease the office space or business premises and obtain permission from the government.
Prepare all the documentation, such as MoA (Memorandum of association) and approvals from other government entities.
Submit the application to the Department of Economic Development to obtain the license.
Pay the due fees.
4.1. Trade name registration
The estimated cost for a company formation in Sharjah tends to differ; however, the trade name registration ranges from AED 250 to 2500. This process can take up to 1 working day. Likewise, at Connect Zone, we can assist you with any processes you may require help with, as well as work on the Sharjah mainland license renewal on your behalf.
You will also need AED 100 for trademark approval, AED 100 for the smart card, and AED 50 to 2300 when it comes to the trade name. However, if you already have a registered trade name or trademark, you can skip this step; making the process quicker.
Nonetheless, if you are a new investor or entrepreneur, you would need to register through the online portal.
      4.2. Commercial lease approval
The estimated cost of the Sharjah mainland license renewal varies depending on what type of business are you conducting. However, the estimated approval cost is AED 0 unless you have unpaid inspection fines; further, it will take only some hours by the Commercial Protection and Sharjah Department of Economic Development.
      4.3. Special permits
It takes only a few hours and the cost depends upon the firm you take assistance from. Therefore, we will work hard to make the Sharjah Mainland License obtention procedure streamlined and cost-effective. 
      4.4. License application
The license application costs approximately 11% of the tenancy contract as well as AED 850 for extra administrative solutions.
      4.5. Signboard approval
This step ranges from AED 100 to 500 and it may take 1 working day. This process usually takes several days to complete. At Connect Zone, we will ensure everything goes as expected.
      4.6. Labor card application
When it comes to the labor card application, you will need AED 2000 for applying for it. In addition, it may take 2 working days for the Ministry of Labor.
In conclusion, if you follow all the steps correctly while working with us; you will have a compliant, hassle-free, and cost-effective company formation in Sharjah.
One of the ways to set up a business is through a Sharjah mainland license and a Limited Liability Company (LLC). For instance, Limited Liability Companies are some of the most common business structures and it is formed by 2 to 50 shareholders; whose liability is limited to their shares or part of the capital of the organization.
Similarly, most businesses with foreign partners choose an LLC since it is an option that gives them maximum legal ownership of 49% to ex-pats for local businesses. That is to say, the Sharjah mainland license allows companies to have UAE national partners in the LLC with 51% of ownership. Moreover, investors can choose the UAE sponsor as a business partner.
Let us observe the steps to form an LLC:
      5.1. Choose a name
Choose a unique and relatable name that follows the naming conventions of the UAE government. 
      5.2. Decide a location
Determine a suitable location for your business that goes according to your type of business. For instance, business operations can be carried out through a physical or virtual office or warehouse.
      5.3. Get a local sponsor
Make an agreement with a local partner or sponsor who will own 51% of shares in your LLC organization as the remaining is owned by you. At Connect Zone, apart from assisting you with the Sharjah trade license; we can act as your local sponsor, ensuring you stay compliant at all times and helping you from the beginning to the end of the process.
      5.4. Obtain the required documents
Collect all the documentation and submit it to the Department of Economic Development (DED) with a successfully completed application.
      5.5. Receive the license and pay the fees
Obtain the Sharjah mainland license, share certificates, Memorandum of Association, tenancy agreement, labor cards, certificate of incorporation, visas, and other types of legal documents from the government bodies in charge.
Here is a list of the documents you need to submit to the DED and other authorities regarding the type of LLC you want to start:
A copy of your local sponsor's passport.
Successfully completed registration application form.
Copies of all the managers' and shareholders' passports of your company.
NOC from your sponsor (if your partner or manager is a holder of a residence visa).
Memorandum of Association (attested from a public notary).
Initial approval from the DED and trade name registration.
Bank reference for each shareholder.
Tenancy contract and location plan attested by Sharjah's municipality.
You must notarize and attest all the documents as well as the Sharjah mainland license from your home country and UAE consulate if you are an expat. The notarization takes enough time and it is done after you decide to start your business in Sharjah.
The e-commerce license in the UAE is one of the most popular business license categories with a promising future. This license has emerged as a way to ease your company formation in Sharjah. However, have in mind that it is different from the Sharjah trade license.
The UAE's superior logistical network, expanding consumer demand, and technological infrastructure are some of the reasons why online commerce is growing massively. Similarly, top-quality internet access along with the increasing use of cellphones has helped in the expansion of the online commerce business.
Online shopping for furniture, clothing, and other products is very popular nowadays. Certainly, company formation in Sharjah as a standard structure or as e-commerce is driving more and more businesses to the region. E-commerce is making life simpler for UAE citizens since it only requires a few minutes to complete.
On the other hand, many new business persons are not aware of how they can save money on the Sharjah mainland license cost; At Connect Zone we work hard to ensure that you have the best tools and knowledge to guarantee the highest savings.
Companies across the UAE are choosing the UAE eCommerce license to enter the online business environment and launch their business to a new level. Likewise, due to the internet penetration and ever changing customer behavior; the online sector has massive potential for investors to create a profitable platform.  
However, you must have in mind that a Sharjah mainland license is the first option to start a business in Sharjah or the UAE. Above all, online shopping has become an important part of our lives. Moreover, with the rise of companies that are capitalizing and profiting on the increasing number of online buyers; this reality is clear.
      6.1 What are the advantages of getting the e-Commerce License in Sharjah?
No import duties with the e-commerce license.
Viability to repatriate all income and capital.
You obtain a resident visa for 3 years.
Full foreign ownership in the free zones.
Low operating costs
0% corporate and personal tax
No currency restrictions.
In conclusion, the e-commerce license has become a necessity for people connected globally through the internet. In Sharjah, for many years, the online retail business has seen a progressive rise. That is why the Sharjah trade license cost goes well if you are on a budget.
It is expected that, in the following years, the online sector will add even more revenue to the economy.  Hence, if you are ready to start your company formation in Sharjah to set up your small business, e-commerce is an ideal option for you.  
According to research, there has been an ongoing demand in the UAE for e-commerce licenses. That is to say, the United Arab Emirates has the most advanced and developed e-commerce environment in the MENA region. In addition, in 2019 it reached AED 59 billion in eCommerce transactions. This also led to an increase in popularity of the Sharjah mainland license and lowered its cost for investors.
There are diverse reasons for this, the rise of start-ups and tech-savvy individuals in the country has contributed to the UAE's worldwide online business positioning. Further, the UAE government is also playing a crucial role in the transactions between consumers and businesses by developing different payment options for different government services and purchases.
At Connect Zone, we provide you with outstanding services so you can obtain the Sharjah mainland License easily.
We can help you with the processes in the following government departments.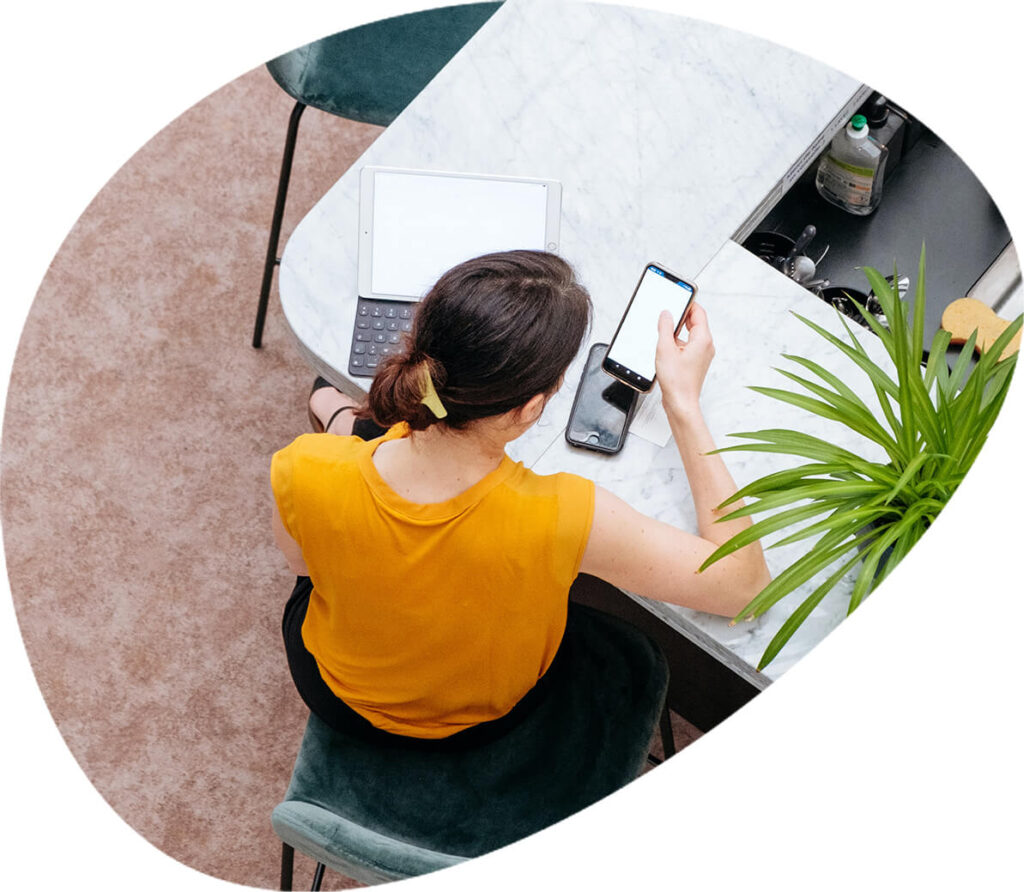 We would love to discuss your project and ideas with you for securing Sharjah Mainland License
Get in touch to go over legalities and pricing in order to make your idea a reality.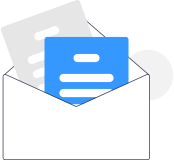 Contact Details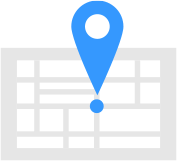 Our Location
804, City Tower 2, Sheikh Zayed Road, Dubai