Company Formation in Ajman
Get your Business License by Company Formation in Ajman
Ajman Licenses Starting From AED 10,000
Commercial / Professional / General Trading
Terms and Conditions:
All set-ups are subject to government approval. 
Pricing may vary due to factors such as activity, shareholders, office space and visa quota. 
A 5% market fee will be added to the license pricing and will be paid to the relevent authroity at the time of license payment. 
Here we have the setup process for Company Formation in Ajman
1 - Trade Name and Initial Approval
After considering which trade name you want for your business, you have to provide us with three potential options since it's required to submit a few because your trade name has to be original. We will carry out the trade name reservation.
2 - Document Signing and Submission
Once we prepare all the documentation required for the process, we will notarize it and you'll have to sign it. All the shareholders must be present to sign. Then, we will submit the documents to initialize the process.
3 - Tenancy Contract and Approvals
The next step will be submitting the tenancy contract right after the authorities have approved your legal documents submitted before. After that, you can get the additional approvals that your business may need.
4 - Trade license is issued
After you receive all of the approvals you need, you can pay the fees and submit your documents to obtain your trade license. Usually you can get your business license the next day, but allow for a slight delay. Keep in mind that you must start with all the immigration procedures once you have received your license.
Company Formation in Ajman
Company Formation in Ajman is one of the best options for business setup in the UAE. Although is the smallest Emirate, it offers a lot of opportunities for conducting business. Due to its easy accessibility and privileged location, entrepreneurs and business owners look for establishing their presence there.
Benefits of Company Formation in Ajman
Access to the Arabian Gulf Coast
Being able to conduct business in lucrative activities such as real estate, construction, retail and transport
Setting up a business in Ajman is a straightforward and easy process
It allows foreigners to have 100% ownership of their businesses
In Ajman there are several taxation benefits for business owners
100% legal exemption from import and export duties
Access to the Emirate's modern infrastructure
It has lower prices for rentals (offices and lands)
Being able to set up a business at low cost
Licensing Options in Company Formation in Ajman
1. Commercial License:
With the commercial license you can use your company to trade in Ajman. You can carry out different trading activities such as import and export of goods as well as other related services in the UAE.
2. Professional License:
To provide professional or services activities in Ajman, you need to have this type of license. Any company established in the UAE, whether a foreign o national entity, can use this license to offer a professional service. For this reason, it's also known as a Service License.
3. Industrial License:
With the Industrial License provided by the Ajman Authorities, you're able to carry out industrial activities legally. Among the different activities you can carry out are manufacturing products by importing raw material, or assembling specified products. You also can export the finished products or sell them within the UAE.
Documents required for Company Formation in Ajman
3-5 potential business names
Copies of the shareholders' passports
Entry stamp copies from all shareholders (if applicable)
Visa copies from all shareholders (if applicable)
Emirates ID copies from all shareholders (if applicable)
NOC from the sponsor (if applicable)
We work closely with several UAE banks so we can best assist our clients with opening their corporate bank accounts.
Frequently Asked Questions
For a company formation in Ajman, you must be aware that the registration procedures are divided into several stages, which are described below:
The first and most important step is to obtain the required trade name approval and submit the Registration & Licensing Application Form [duly completed and signed by all partners] to DED, Ajman for their initial activity approval for the LLC; along with the following documents:
A copy of the UAE national partner's passport and family book.
A copy of the expatriate partner's passport.
Letter of authorization for the expatriate partner (in case he has an existing UAE residence visa).
A copy of the expatriate manager's passport (if different from the partner).
A letter of authorization from the manager's sponsor (if he already has a residence visa in the UAE).
If a company will be the 49 percent partner in the LLC, corporate documents such as a Memorandum and Articles of Association, Certificate of Incorporation, Share Certificate, and a Board Resolution resolving to set up business operations in Ajman and appointing a representative and power of attorney to sign the documents on the company's behalf will be required.
A copy of the Company's representative's passport.
Please keep in mind that the corporate documents listed above, such as the Memorandum of The UAE embassy in the origin country must notarize and attest association, Certificate of Incorporation, Board Resolution, and Power of Attorney of the corporate entity.
These documents must also be attested by the Ministry of Foreign Affairs in Ajman. All corporate documents must be translated into Arabic and attested by the Ajman Ministry of Justice.
1.1. Memorandum of Association Notarization
Following DED approval of the initial trade name and activity, you must prepare and notarize the Memorandum of Association. It is important to note that all partners or representatives of partners must sign the Memorandum in the presence of a Notary Public in Ajman. This is for having a successful company formation in Ajman.
1.2. Obtaining a tenancy agreement.
Once you have obtained DED approval for the initial trade name and activity, you can search for an appropriate commercial premise to carry out the activity. Before signing the tenancy contract and making the payments, it is always a good idea to get preliminary approval from the Planning Section.
Furthermore, all lease agreements must be registered with EJARI, which stands for the Real Estate Regulatory Authority (RERA). Typically, the landlord will process the registration with EJARI at the time of signing the tenancy contract.
You will need at least one business license for your company formation in Ajman, depending on the nature of your business. You can choose from a variety of business licenses to get the ones you need.
However, keep in mind that each of them has a different price and covers different activities. As a result, you must carefully select the one that is best suited to your company. Let's take a look at some of the most common licenses for company formation in Ajman.
2.1. A business or trade license.
In the emirate of Ajman, this is the most common license for a company formation in Ajman. The list of Ajman trade license activities includes importing, exporting, and distributing entertainment products. With this license, you can legally engage in these activities throughout the country.
However, because your license will specify your activities, you must decide what you want to do before applying for it.
2.2. Licensing of services.
In this case, you can use this business license in Ajman to provide a variety of services. Similarly, the contract clause of this license will specify the services you are permitted to provide. For example, with a service license, you can provide business consulting, accounting services, and a variety of other services.
2.3. License for e-commerce
Investors, on the other hand, can conduct electronic trading activities in Ajman if they have this license. The following are some of the electronic business activities covered by this license:
E-commerce for media and entertainment and e-commerce for industrial equipment.
E-commerce for home, office, and personal utilities.
E-trading of event tickets.
Automobile e-commerce.
Fashion retail e-commerce.
2.4. Manufacturing or industrial license.
With this license, you can engage in a variety of industrial activities for your company formation in Ajman. Companies, for example, can import raw materials to manufacture, process, package, assemble, and export finished products.
Furthermore, it enables businesses to export their products internationally. However, like the previous licenses, this one will specify the manufacture of listed goods. It is a great option for your company formation in Ajman.
2.5. Freelance license
This is the best option for professionals who want to carry out their tasks on their own. Company formation in Ajman promotes and ensures successful business growth for freelancers through its economic renewal rates. Furthermore, it helps them advance professionally in a highly competitive market.
This Ajman business license for a company formation in Ajman only requires a few documents, which are as follows:
A current passport.
A duplicate visa.
The sponsor's NOC (for UAE residents only).
Color photography in passport size.
2.6. License for general maintenance.
For a company formation in Ajman, a general maintenance license is also available. This license is only available to those who want to provide maintenance services. For example, some maintenance-related activities you can perform with this license are as follows:
Work on repairs and sanitation.
Repair and maintenance of air conditioning systems.
Decoration with wallpaper
Electrician services.
Work on the flooring and roof.
All investors who look for a company formation in Ajman must first obtain a business license. The Ajman business license will allow you to run your company legally and efficiently. However, each of the available licenses is unique.
As a result, before applying for any of them, you must first determine your business activities for your company formation in Ajman.
To obtain your business license in Ajman, you must go through a process. As a result, we will explain how to register your company and obtain your license in this section. Now, let's go over the steps you will need to take:
To begin, you must submit your application form for preliminary approval.
Second, the authorities (the Inspection Unit in the municipality of Ajman) will inspect the business location you selected. Following that, if necessary, you will seek approval from specialized departments.
Third, you must obtain the necessary approval for the trade name. You must also obtain your membership certificate.
After submitting the approvals and receiving the registration receipts, you must pay the fees to obtain your license.
Before we show you the prices for each license for your company formation in Ajman, keep in mind that they may vary. It is important to say that all prices can change based on a variety of factors. For example, it could differ depending on your location, the package you select, and other factors. Let's look at the approximate costs of each of Ajman business licenses for a company formation in Ajman:
The cost of a commercial license begins at AED 3,200.
Services license: This license costs approximately AED 6,500.
E-commerce license: AED 10,000 is the starting price for this license.
AED 9,100 is required to obtain an industrial license.
Freelancer license: This license is available to any freelancer for AED 6,000.
Pioneers license: This document is available to young investors for around AED 5,000.
Companies that look for a company formation in Ajman benefit from a variety of benefits, including:
5.1. Import/export customs duty is minimal.
Businesses operating in Ajman Free Zone and Ajman Media City are exempt from paying duties on imports and exports to and from non-Gulf Cooperation Council countries (GCC). However, if a company exports to or imports from a country that is not a member of the GCC, it must pay customs duty.
5.2. Investors can have 100 percent foreign ownership.
As a free-zone entity, a company does not need a local partner to incorporate and own 51 percent of its shares. A foreign investor can fully own the company and keep all profits. This is an attractive advantage for a company formation in Ajman.
5.3. Capital repatriation is complete.
Both the Ajman free zone and the Dubai free zone allow foreign investors to transfer corporate funds back to their home country from the UAE.
4.4. Fees for establishing a business can be paid in installments.
The installment payment plan is the most appealing offer for the Ajman free zone. It means that you can register your company by paying only a portion of the government fees at a time.
It is extremely useful for those who want to start a business but do not have a large budget. The only free zone with such a payment plan is Ajman Free Zone Authority. Hence, you as an investor must consider seriously a company formation in Ajman.
5.5. Low-cost labor force.
Business owners can hire skilled workers for a very low cost, including labor cards, by operating in any of Ajman's free zones. Furthermore, labor laws are extremely beneficial to both the recruiter and the workforce. Without a doubt, this makes company formation in Ajman easier.
5.6. Investors and their families can apply for a resident visa.
Ajman free zone and Ajman Media City attract entrepreneurs and investors by allowing family members of employees to obtain residence visas.
5.7. There are numerous licensing options and business setup packages available.
The licensing options in Ajman's free zones enable investors to conduct a variety of business activities by their core business objectives and industry requirements. There are also several low-cost packages available that provide investors with financial feasibility while they finalize their business plans.
5.8. In only 24 hours, a business can be established.
A company formation in Ajman can take one day. Personal visits by the owners are required for company setup, but the time required for the exact application process is shorter than in other emirates' free zones.
Furthermore, business owners must provide certain basic documents, such as passport copies and business paperwork. For investors, the entire process is quick and simple, especially with the assistance of business setup consultants.
5.9. Starting a business is less expensive.
Company formation in Ajman free zone is also appealing to investors and entrepreneurs because company registration and trade license processing is less expensive; especially when compared to other free zones in other emirates.
5.10. Corporations are exempt from corporate tax.
Only oil companies and foreign banks are subject to corporate taxation in the UAE. Businesses registered in the Ajman Free Zone and Ajman Media City are exempt from corporate tax for a set period, which can be extended.
All these advantages are great reasons that prove company formation in Ajman is a good option for investors.
To close an LLC in the UAE, you must first ensure that either the company's shareholders or their Power of Attorney, who has been approved and attested to sign the Shareholder Resolution to close the company, are present in the UAE.
You must pass a Board Resolution or Shareholder Resolution by all shareholders of the company at a general meeting to agree on the decision to liquidate the company, and a liquidator to be appointed (please refer to our article here on engaging a liquidator). a Notary Public in the UAE must write and notarize a board resolution.
6.1. Steps you must follow.
The company will then be required to apply to the Department of Economic Development for the cancellation of the trade licenses (DED). Following the filing of a cancellation request with DED, the following steps must be taken:
Clearance from the Labor and Immigration Department. You must cancel all work permits and visas for all employees and partners of the company. After that, the Labor and Immigration files, as well as the e-Channel (Abu Dhabi) / eDNRD (Dubai) systems, can be closed for the LLC.
Third-party clearances. All licenses, including Telecom Authority (DU or Etisalat), Electricity and Water Departments, as well as the lease agreement with your Landlord and Municipality clearance for your office space – Ejari (Dubai) or Tawtheeq, must be closed and final closure letters obtained (Abu Dhabi).
Bank account closure. You must close all UAE bank accounts, and each bank must obtain a final closure letter.
Copy of newspaper report. The liquidation must be advertised in at least two Arabic newspapers or gazettes. This necessitates a 45-day advertising period in Abu Dhabi. In both Dubai and Abu Dhabi, the gazette liquidation process is submitted through the DED system.
Liquidator report. You must prepare audited accounts with the liquidator during this period and submitted to the DED as part of the closure. During this time, any creditors must be dealt with and settled.
License Cancellation Certificate. You can obtain the Closure Certificate once all final closure documents have been submitted to the DED and approved.
We can help you with the processes in the following government departments.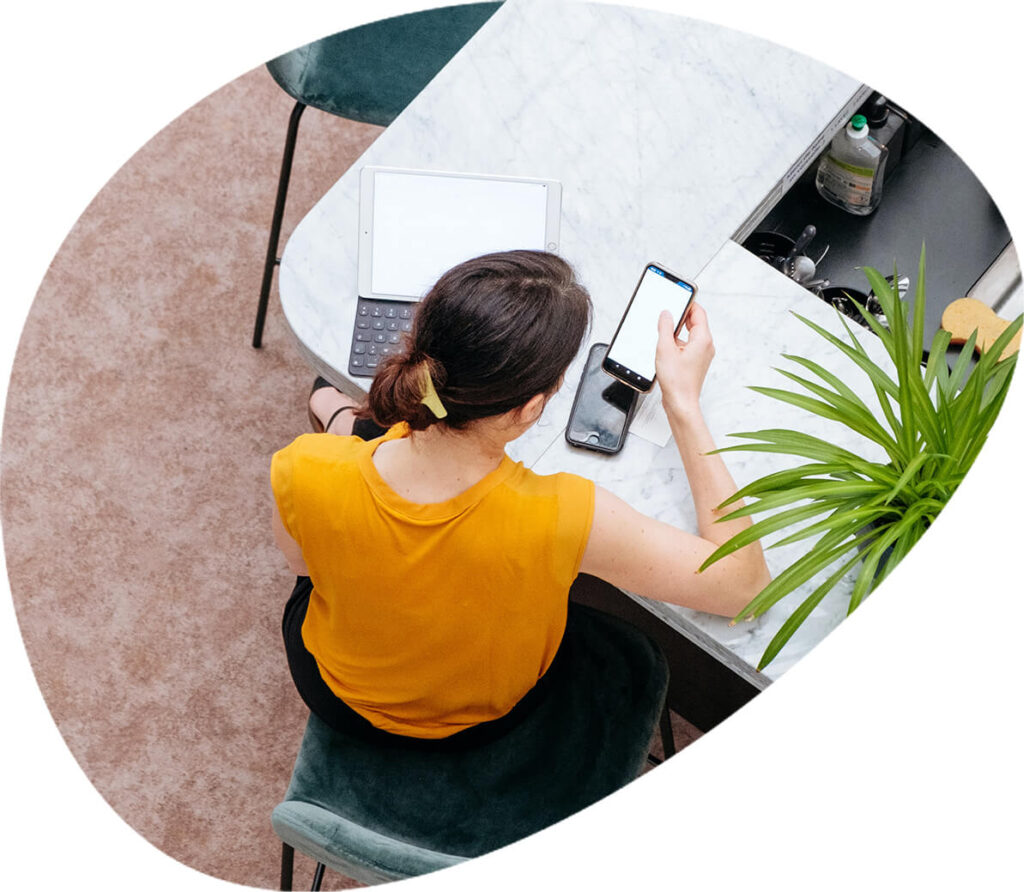 We would love to discuss your project and ideas with you for your Company Formation in Ajman
Get in touch to go over legalities and pricing in order to make your idea a reality.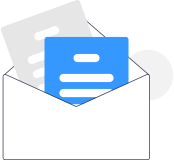 Contact Details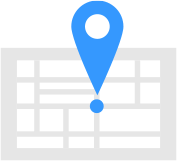 Our Location
804, City Tower 2, Sheikh Zayed Road, Dubai