Dubai Silicon Oasis Free zone company formation (DSOA)
Starting from AED 15,900 AED 11,900

The Dubai silicon oasis free zone Company setup cost depend on which way is done. Dubai Silicon Oasis Free zone company formation can be done in 2 different ways. Firstly, you can get a workstation package. Nevertheless, these work desks are subject to availability, meaning that there might be no desk for your application. Furthermore, the cost of this package is approximately AED 30.000 + AED 5.000 refundable deposit.
Secondly, you can obtain a license and an office space. Consequently, offices spaces start from 7 square meters, where small sizes are 15 and 22 square meters. Moreover, Dubai Silicon Oasis Free zone license cost in Digital Park Silicon Oasis cost starts from AED 12.000. Simply put, if you obtain a license and a 7 square meters office, the cost will come around to AED 26.000. Lastly, payment can be done in 4 post-dated cheques.
As for estimated Dubai Silicon Oasis free zone fees, it varies depending on the industry and the specific business activity. The following fees are:
Firstly, the Trade license, which starts from AED 12.000 and can go up to AED 30.000.
Secondly, there is the Service license that starts from AED 12.000 like the trade license but can only go up to AED 20.000.
Lastly, there is the Industrial license. Unlike the previous 2 licenses, its cost is only around approximately AED 12.000 but not much more.
However, you need to take into account that these fees are an estimate. They can vary every time depending on the situation.  The exact fees will be determined when you submit the application. Connect Zone's professional can and will help you answer any questions and queries regarding license cost.
Starting Price
1 year license
Here are the timelines for establishing a free zone company with DSO Dubai
Determine your company's legal entity. Choose whether your company will be an FZCO, an FZE, a branch company, or a DED-registered company.
Choose your trade name making sure you follow all regulations regarding the choosing process. Also, make sure that your name has not been registered by another company.
Choose the optimal office space for your company.
Apply for a license. Choose the one required for your business' activity.
Lastly, get the pre-approval by giving the required documentation for it, paying all necessary fees, and obtaining your license.
About Dubai Silicon Oasis Free Zone Company Formation
DSO Dubai, which is also known as Dubai Silicon Oasis or Digital Park Silicon Oasis is a Freezone in the UAE. It is located at Sheikh Mohammad Bin Zayed Road and Al Ain Road's intersection, next to the Academic City. Besides office space, multi-use warehousing, and manufacturing facilities, this Freezone offers residential apartments, townhouses, and even luxury villas.
DSOA offers the latest infrastructures as well as in-house business services, acting as a tech start-up incubator. Dubai Silicon Oasis was founded in 2004 and, as of 2016; over 2 thousand companies decide to get their Dubai Silicon Oasis free zone Company formation, setting up operations there. Furthermore, DSO Dubai is compromised by four parts including industrial, commercial, educational, and residential.
Additionally, it is important to point out, that the Freezone has 2 main residential areas. In these residential areas, you can find several high- and low-rise apartment buildings as well as properties available to buy or lease. Moreover, it contains other facilities such as schools medical centers, community centers, shopping complexes, banks, and a post office.
3.1 Benefits of Dubai Silicon Oasis Free zone Company formation
There are several benefits to Dubai Silicon Oasis Free Zone Company Formation. Business owners looking forward to setting up their business in this Freezone can take advantage of the next benefits:
Mainly, business owners in the DSOA are able to have 100% foreign ownership without a requirement for a local partner or sponsor. Furthermore, they also are able to have 100% repatriation of capital and profits as well as get 100% exemption of corporate and personal tax exemption.
Secondly, there are no currency restrictions in the Freezone.
Thirdly, there is a wide range of licensable business activities allowed for the These activities are mentioned specifically later in the article.
Fourthly, there is abundant and inexpensive energy.
Fifthly, since DSO Dubai is a technologically advanced Freezones, it has modern and efficient communications.
Sixthly, due to the business cluster effect, there are logistic efficiencies in this Freezone.
Seventhly, there are serviced desks and offices for company start-ups.
3.2 Dubai Silicon Oasis Amenities
There are many amenities in the Freezone that can convince an entrepreneur to start their Dubai Silicon Oasis Free Zone company formation. As previously mentioned, there are 2 community centers, one in each of the 2 residential areas. Moreover, the 2 residential areas have supermarkets, a variety of shops and eateries and a swimming pool.
Secondly, the Freezone also has a growing number of green spaces, including community farms, public parks, and walkways. As of 2019, Digital Park Silicon Oasis has 4.000 square meters of vertical gardens, 3.000 square meters of green roofs, and 100 square meters of green walls. Lastly, the community farm can deliver around 400 3m x 2m plots so residents can try sustainable organic farming. 
Moreover, DSO Dubai's other 2 community parks are Lake Park and the 9,129 square meters Central Park. In addition to this, the community tends 3,500 palm trees and has plans to plant 1,000 additional ghaf trees. On the other hand, as for retail centers, the main retail center in Dubai Silicon Oasis is Souq Extra which includes 42 shops.
Lastly, there are the malls and the medical facilities. As for malls, there is the Silicon Mall which is a 2.3 million square meter mall still in development. When it is completed, it will house 300 local/international retailers, 12 anchor stores, and a family entertainment center consisting of 70.000 square meters. As for medical facilities, the main ones are Aster Clinic, Magnum Gulf Medical Centre Silicon Oasis, Eupepsia Medical Clinic, and Fakeeh Academic Medical Hospital.
We work closely with the following banks for opening bank accounts for our clients.
Business activities and legal entities approved for Dubai Silicon Oasis Trade License Cost
As mentioned before, in Dubai Silicon Oasis entrepreneurs are able to apply for 3 different types of licenses. Moreover, obtaining a license is one of the first steps towards Dubai Silicon Oasis Trade license fees. The 3 types of licenses are:
Trade License: Firstly, there is the Trade license. This license is essential for business setup in Dubai Silicon Oasis since it allows businesses to trade legally. They ensure that your company in DSOA regulates in accordance with the United Arab Emirates Commercial Companies Law. More specifically, they allow businesses to practice activities involving the import, export, and distribution of items and goods.
Service License: Secondly, there is the Service license. As with other Trade licenses, this one allows business owners in DSO Dubai to legally trade in the Freezone. Nevertheless, unlike a normal Trade license, this one only applies to specific Service-related activities.
Industrial License: Lastly, in Dubai Silicon Oasis, there is the Industrial license. As implied by its name, this license allows the business entity in Digital Park Silicon Oasis to import raw material. Furthermore, they also allow businesses to manufacture, process, assemble, package, and export the finished product.
Business activities
Since the DSOA is a Freezone, this means that businesses can partake in a lot of business activities, evidently, only if they have the required license or licenses for it. The activities allowed in Dubai Silicon Oasis are:  
IT
Support offices training
Electrical
Automobile
Engineering
Consultants
Import/export
Finance institutions
Bio-tech
Telecom
Law firms
Aerospace
Oil and gas
Alternative energy and mobile startups
Company headquarters offices
Sales and marketing
Packaging
Assembly
Distribution
Electronic
Labeling
Testing and checking
 Legal entities
There are 4 main legal entities and corporate structures that are allowed for Dubai Silicon Oasis Free zone company formation. These are:
FZCO (Freezone Company): First, there is an FZCO. This type of company is a legal entity that is incorporated or registered with at least 2 shareholders and up to 50. Shareholders can be specific individuals or corporations and non-individuals.
FZE (Free Zone Establishment): Second, there is an FZE.  Unlike an FZCO, an FZE is a legal entity incorporated by a single shareholder. Nevertheless, like the FZCO, the single shareholder can be a specific individual or a corporation/non-individual.
Branch: In Dubai Silicon Oasis any company can establish a branch company in the United Arab Emirates. They are able to establish a branch company whether the main company is in the country or a foreign country. The branch's activity proposed to conduct in DSOA obligatorily needs to be identical to the one conducted by the parent company.
DED registered companies: DED means Dubai Economic Department. Companies already established with the DED can operate in The Administrative Zone in DSO (in other words, non-DSOA property). Companies that wish to do this require a Business Operation Permit.
Residence visa issuance process
Like other companies in other Freezones, companies located in the DSO Dubai issue residency visas. The number of visas that a company can give depends on its office size. Simply put, every 9 square meters the company becomes eligible for 1 visa. For example, if a company's office space is 50 square meters, then the company becomes eligible for 5 visas. Furthermore, DSOA does not issue a visa of Partner or Investor, with all visas having managerial designations.
Moreover, it is important to know that the company's general manager needs to hold a residency visa from Dubai Silicon Oasis. As for the visa costs, in DSO Dubai the costs are:
For applicants in the United Arab Emirates, the DSO feeds cost AED 4.860. Then, the medical checkup costs AED 690, the Emirates ID costs AED 370, and then the refundable deposit costs AED 2.500.
As for applicants out of the United Arab Emirates, the DSO feeds cost AED 2.360. Then, the medical checkup costs AED 690, the Emirates ID costs AED 370, and then the refundable deposit costs AED 2.500.
Lastly, it is important to remember that the Freezone applies an additional fee of AED 5.000 to applicants over 60 years old. Additionally, all visas are valid for 3 years.
Business liquidation
In the Dubai Silicon Oasis Free Zone Company formation process, the business liquidation process is similar to renewal. In this process, the process does not need the physical presence of the business owner, being accomplishable by an agent. Nevertheless, business owners will need to pay a government fee to complete the liquidation process. Moreover, the process itself takes about 1 month to be completed, including the next steps:
Firstly, you will need to cancel the visas.
Secondly, you will need to terminate the lease agreement.
Lastly, you will need to close the company's bank account.
If you want to get answers to your company formation and company liquidation-related queries, the Connect Zone experts are more than happy to guide you. Connect Zone offers you solutions best suited to your Dubai Silicon Oasis Free Zone Company formation.
Optional Office Space Solutions
There are several office space solutions and facilities available for Dubai Silicon Oasis Free Zone Company formation. The main 3 types of facilities are:

·        Light Industrial Units

·        Workstations (subject to availability)

·        Office spaces

Any business tower of Dubai Silicon Oasis lease office spaces. However, the following towers in the Freezone are also able to lease them:

·        Headquarters building the rent will include utilities

·        Dubai digital park offices

·        Techno Hub

It is important to point out that all offices will be fitted, as well as have raised flooring, ceiling, and curtain blinds. Simply put, the DSOA offers one of the most flexible rule sets regarding office rent. You can rent an office under any landlord within DSO Dubai or under office management. 
Documents required for Dubai Silicon Oasis location company formation
Investors and entrepreneurs will need to submit documentation before becoming business owners in the Dubai Silicon Oasis. Nevertheless, they will need to choose the type of legal entity before knowing which documents to submit. They can choose to be an FZCO, an FZE, a branch company, or a DED-registered company.
Once they choose their company's legal entity type, they will need to submit the following documents:
A certified copy of the passport and the UAE visa or UAE entry stamp (in case they are a non-resident).
2 proofs of address, each one must be dated within 3 months.
Bank/Professional Reference Letter.
CV (Curriculum Vitae) which is a summary of professional history.
A Company Application Form. Connect Zone provides this form.
Here are the key features of IFZA
| International Free Zone Authority Dubai | International Free Zone Authority Dubai is the one of the most promising upcoming free zones in the UAE. |
| --- | --- |
| | Limited liability company in free zone with minimum of one (1) shareholder. |
Frequently Asked Questions
Here are some answers to some of the most common questions related to International Free Zone, Dubai, UAE.
Evidently yes. You can do this process remotely if you use a registered agent. Furthermore, you will only need an authorization license, and to pay the renewal fees.
You will not need to wait more than a week to obtain your license and start your business in the DSOA.
Simply put, no. Since the Dubai Silicon Oasis is a Freezone, like other Freezone in the UAE, you will not need a local partner to start your company, meaning you get 100% of foreign ownership.
No, it is not possible to transfer your company from one Freezone to another one. Nevertheless, you are able to set up a branch company of your existing main one in a different Freezone.
However, if even with this information, you still want to have your business set up in another Freezone, then the process changes. Firstly, you will need to liquidate your business or company in the Freezone. Then you will be able to start the company formation process in another Freezone to set up your company there.  
Yes, since having office space is one of the main requirements to set up a business in any place in the United Arab Emirates. Evidently, Connect Zone offers several options and packages for office space. Our professionals will guide and help you to choose the right office space for your company and choose the most optimal option that suits your company's needs.
We can help you with the processes in the following government departments.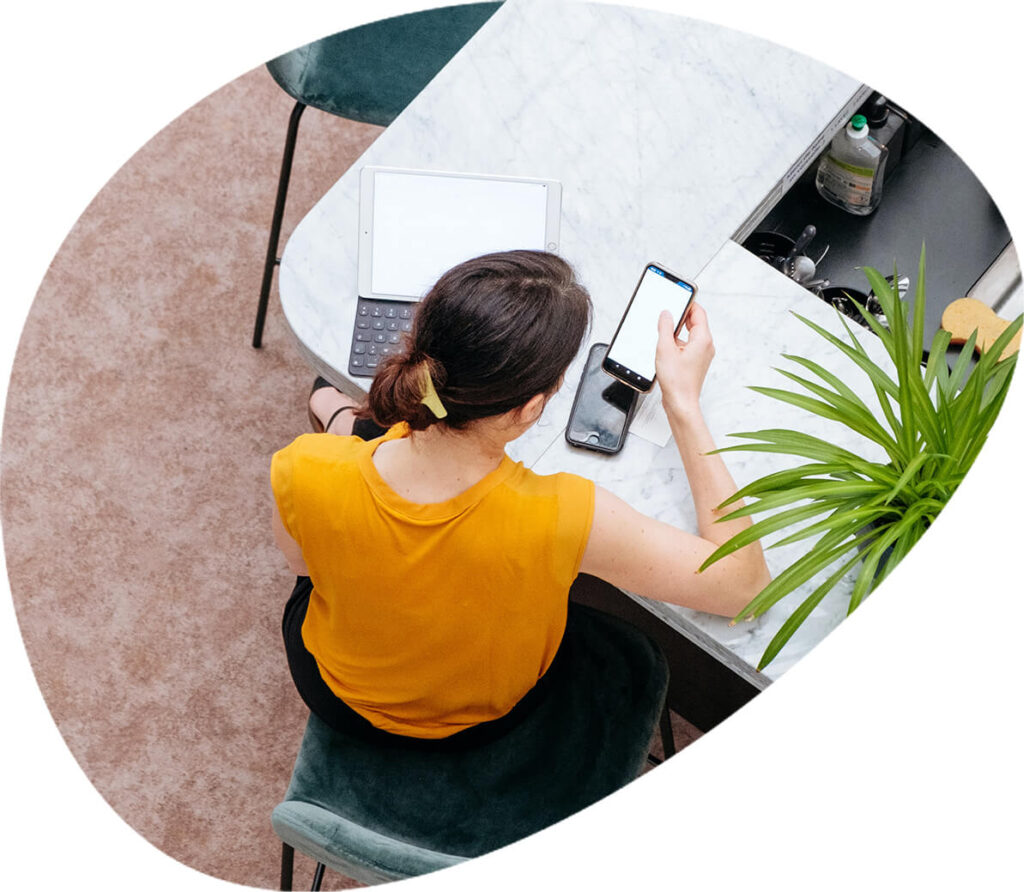 We would love to discuss your project and ideas with you.
Get in touch to go over legalities and pricing in order to make your idea a reality.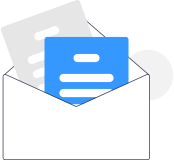 Contact Details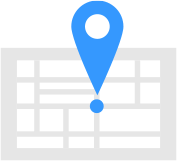 Our Location
804, City Tower 2, Sheikh Zayed Road, Dubai