Company Formation in JAFZA (Jebel Ali Free Zone Authority)
Incorporate your Dubai International Free Zone company in 3 simple steps
Company formation in JAFZA in Dubai by taking the following three (3) steps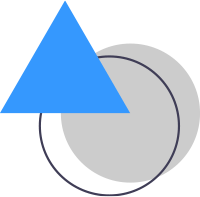 Step 1
Select package and place order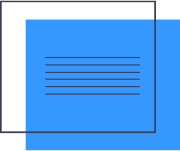 Step 2
We will register your company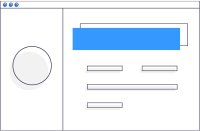 Step 3
You will receive your license
Starting Price
1 year license
Abu Dhabi company address
Terms and Conditions:
Approximate yearly fee from second year: AED 43,620 (govt. fee included)
General trading, industrial license and any activity that needs retail space are not permitted under this package.
Visa and trade license issuing rules and regulations are at the discretion of DMCC free zone and may be changed at any time. 
Additional Fees for DMCC Visa Packages:
Residency visa cost – if outside the country (3 years): AED 3,360
Residency visa cost – inside the country (3 years): AED 3,800
Establishment card: AED 1,825
Change of visa status: AED 1,500
Medical test: AED 320
Emirates ID: AED 375
Renewal fee  fir packages may vary if additional activities are added.
Here are the timelines for establishing a free zone company with IFZA Dubai
Day 1 - Application submission
You will sign and submit your application.
Day 2 - Reservation of name
We will reserve the name of your company with JAFZA Dubai.
Day 3 - Submit documents to JAFZA
We will submit your application along with the required documents to JAFZA.
Day 6 - Trade license is issued
Your trade license will be issued by JAFZA. We will send you a scanned copy for yo to start your business activity.
About Company Formation in JAFZA (Jebel Ali Free Zone Area)
JAFZA (Jebel Ali Free Zone) is one of the biggest Free zones in the UAE. This Freezone specializes in manufacturing, trade, and logistics. Furthermore, it has played a pivotal role in inviting international partners and entrepreneurs to the United Arab Emirates. Consequently, this creates a community of truth and smooth functioning boosting Dubai´s economy.
Another aspect of JAFZA to take into account is that it is the oldest Freezone in the United Arab Emirates, being founded in 1985. When it was founded it only housed 19 companies, but it grew to house more than 500 in 1995 and over 7500 as of today. This includes almost 100 Global Fortune 500 enterprises.
The zone covers a sprawling 1.58 million square meters, generating over 150.000 jobs in the United Arab Emirates, as well as generating trade worth $93 billion in 2018. In addition, the previous year (2017) The Port and Free Zone accounted for 33.4% and 10.7% of the GDP of Dubai and the UAE.
Lastly, it is important to point out that the Jebel Ali Free Zone has a single customs area that helps reduce cargo clearance times and costs. Furthermore, shipping, logistic, and trading companies are often based in this Freezone, which has a lot to offer in the form of a logistics corridor.
 Benefits of JAFZA Freezone
The main benefit of Company formation in JAFZA is that , it provides to business owners is the Freezone strategic location. Firstly, it provides all its clients with access to a customer base of 2 million people since it is located halfway between the major routes that connect Europe, Africa, and Asia. This location is also a mere 45-minute drive away from the Dubai International Airport, located right next to the Jebel Ali Port.
Apart from this main benefit, business owners receive other benefits such as:
100% Repatriation of capital.
It allows for 100% foreign ownership.
There are no currency restrictions.
Since it is a Freezone, it does not have any corporate or personal income taxes.
Abundant energy.
As with other Freezones, it does not have any restrictions on hiring foreign employees.
 Logistics corridor
Sea: The Jebel Ali Port offers one of the best global ocean connectivities across the whole world. It serves over 150 shipping lines, capable of handling over 19 million containers per year.
Rail: As of today, the Etihad rail is still under construction. Nevertheless, professionals plan to link JAFZA to the whole Arabian Peninsula when it is completed.
Air: The Al Maktoum International Airport can be considered one of the largest cargo airports around the globe.
Land: Since the Freezone is located in Dubai, UAE, the country is fully equipped with an extensive highway link. This makes cargo travel easier, safer, and more efficient in Dubai and between the Emirates.
How many companies call JAFZA their home?
As of today, the Jebel Ali Free Zone is home to over 7.500 companies, housing more than 135.000 employees. After all, thanks to the benefits provided to business owners, most entrepreneurs decide to start their company formation in JAFZA.
Where is JAFZA located?
JAFZA is located beside the region's largest deep seaport, located in Jebel Ali. Moreover, it is also nearby to the Dubai Expo 2020 site.
We work closely with the following banks for opening bank accounts for our clients.
Types of Jebel Ali Free Zone licenses Cost, Companies, and business activities approved.
Licenses
Trading
Trading licenses lets businesses trade physical goods as well as provide services.  This type of license is the most common in JAFZA, covering all aspects of buying and selling products. Unlike other licenses, a Trading license provides several benefits over other types. Simply put, this license offers the highest degree of business freedom and flexibility.
Its cost varies depending on the number of business activities added to the license:
Firstly, the type 1 license, which includes a maximum of 7 activities per group
Secondly, the type 2 license, which includes a maximum of 12 activities per group
Lastly, the type 3 license includes an unlimited number of activities. This is starting from 3 or more groups (which is also classified as a General Trading License).
Service
This type of license is needed for company formation in JAFZA when the business´ primary activity involves only providing a service. This means, that the main activity does not hold inventory of any physical products and also about Jebel Ali License Renewal Fees.
Aside from what was previously mentioned, this license is also useful when the main activity of a business revolves around providing services, consulting models, or knowledge transfer.
Like the trading license, at JAFZA, the Service of Jebel Ali Free Zone license cost varies depending on its type:
Firstly, the type 1 license, which includes a maximum of 7 activities per group
Lastly, the type 2 license, which includes a maximum of 12 activities per group
 Industrial
An Industrial license is optimal for businesses that manufacture/produce goods in the United Arab Emirates. This involves purchasing raw materials, importing goods that the company uses to manufacture, assembling the product, and services for sales and support.
Furthermore, the activities under this license include ones such as production, segregation, collection, packaging, etc.
Lastly, it is important to point out that a core requirement of the Industrial license is to have a production facility and a warehouse. It is also important to point out that the HSE authority regularly audits companies that have this license.
The logistics company is specifically designed for companies that provide services for logistics and the supply chain. Furthermore, this sector is ideally located as a hub catering to the world since it has more than 430 companies from 31 different countries.
Furthermore, in JAFZA, logistics is a thriving industry since it has several activities that have given rise to this type of license.
As for business activities, the Logistics license allows a number of specific logistic services, including:
Storage
Transportation
Distribution
Sorting
Forwarding and clearing activities
Order management
Inventory management
Lastly, there is the E-Commerce license. It allows a business to register an entity under the selected formation type with the primary method of conducting business only on digital channels. Furthermore, it also allows the business to trade in products when the sale channel is non-physical. In other words, trading the sale of products with a physical storefront is not permitted under this license.
In addition to what was mentioned, it is important to point out that the process to obtain this license is different. To obtain this license, the Telecommunications & Digital Government Regulatory Authority (TDRA) must approve the business applying for it.
 Companies
 Free Zone Establishment (FZE)
An FZE (Free Zone Establishment) in JAFZA allows for a single shareholder to form a company. This shareholder can be an individual or a corporate/non-individual (company).
In other words, an FZE is fundamentally an LLC (Limited Liability Company) within the Freezone. This means that the company´s liabilities are limited to the paid-up capital. Furthermore, an FZE has a legal personality different from that of its shareholder and has the capacity, rights, and privileges of an individual.
Free Zone Company (FZCO)
Unlike an FZE, an FZCO is a company that allows multiple shareholders to form a company. As with the FZE, the shareholders can be individuals (people) or corporate/non-individuals (companies).
In other words, an FZCO is essentially an LLP (Limited Liability Partnership) within the Freezone. This means that the company's liabilities are limited to the paid-up capital. FZCO shareholders can go from at least 2 up to 50 individuals, non-individuals, or a combination of both.
Public Listed Company (PLC)
A Public Listed Company differs from a privately held company. A public company is an entity that has sold all or a part of itself to the public with an IPO (Initial Public Offering). This means that shareholders have a claim to some parts of a company's assets and profit.
Within JAFZA, a PLC can have 2 or more shareholders, having a distinct legal personality from its shareholders. This means that it can exercise all rights as if it were an individual person with its own assets. Furthermore, a PLC must list the shares of the stock exchange according to market laws, and they may allow the public to subscribe to those shares.
Branch of a Company
There are many instances where the main company can establish a branch in another country, this also applies to Freezones. There are several reasons as to why the main company can decide to do this. These reasons are maintaining the company's age and operating history, maintaining the same name as the primary company, ease of business continuity near a dynamic port, etc.
Thanks to company formation in JAFZA, companies outside Jebel Ali Free Zone can establish a branch company within the Freezone. This branch company needs to have the same name as the parent company as well as partake in the same business activities. Additionally, setting up a branch company within Jebel Ali Free Zone Authority has its own perks and benefits.
Offshore Company
An Offshore company differentiates itself from a Freezone company in terms of how it operates. Simply put, an Offshore company is a legal entity that is set up with the intention of operating outside the location of its ultimate ownership.
An Offshore company needs to have a minimum of 1 or more shareholders to be set up in JAFZA. Nevertheless, there is no restriction on the maximum number of shareholders for this formation type. This shareholder can be an individual (person) or a non-individual (company). In other words, an Off-shore company is essentially a Limited Liability Partnership within JAFZA, with the liabilities of the company being limited by the paid-up capital of the company.
Business activities
There are several activities that businesses can choose in their company formation in JAFZA. The license the company requires depends on which business activities will the business operate. The 3 main categories of business activities in the Jebel Ali Free Zone are trading, service, and industrial.
Trading
Chemicals trading
Agricultural, flowers, and plants
Electronics and electrical group
Aircraft and train trading
Amusement equipment and supplies trading
Bags, packaging material, and paper-trading
Building materials trading
Ships and boat trading
Equipment and machines
Fuel and petroleum products trading
Jewelry trading
Metal and its products trading
Motor vehicles and auto spare parts
Perfumery, medicines, beauty
Readymade garments
Foodstuff and beverages
Separate trading activities
Household and furniture trading
Spectacles and contact lenses trading
Sports equipment trading
Stationery and books trading
Trade license and video and recordings
Tobacco and smoking accessories trading
Waste trading
Representative office
Exchange and financial
Regional liaison office
Service
Advertising
Halls and exhibitions
Event organizers
Transport, shipping, and storage
Equipment, engines, machinery, and repairs
Car registration and transfer services
Motor vehicle repairs
Repairing of electrical and electronic appliances
Accounts, Banks, finance, and credit group
Fuel supply
Building maintenance, surveillance, and cleaning services
Car rental and passenger transport
Consultancy Re-engineering
Cleaning services
Contracting and building works
Cooperation societies
Document destroying and storage
Domestic gas station
Exchange and financial
Exhibition organizers
Light aircraft maintenance
Facility management
Finance consultant
Foodstuffs supply
Gas station
Government liaison office
Hospitals and recovery houses
Industrial
Blocks and building stones
Cotton, metal nets, and rope manufacturing
Equipment, engines, and machinery
Food
Glass and chinaware manufacturing
Handicraft workshops
Light aircraft manufacturing
Manufacture of batteries
Manufacturing of gold
Manufacture of eyeglasses
Technical and professional workshops
Manufacture of motor vehicles and motorcycles
Garments, rugs, textiles, and products manufacturing
Manufacture of tires and rubber products
Manufacturing of bags, shoes, and leather products
Glass industries
Manufacturing of tobacco and cigarettes
Meat processing
Manufacturing of wood, wood products, and furniture
Manufacture of medicines
Petroleum and metal extraction
Paper and paper products
Petroleum products and chemicals
Pipes and wire manufacturing
Plastic industries
Power generation and transmission
Electrical and electronic appliances
Shipbuilding
Structural steel manufacturing
Company Formation in JAFZA and Residence Visa Issuance Process
Simply put, in the Jebel Ali Free Zone the company formation process is quick and straightforward in comparison to other Free zones. Firstly, you will need to choose which type of company your business will be. Afterward, you will need to submit the required application and documentation work.
Secondly, once you have successfully submitted the required documents, you will receive initial approval for your company. Thirdly, you will be able to select an appropriate office space from JAFZA. Furthermore, you will be able to opt for JAFZA regulated contractors for appropriate fit-out office service or do it yourself.
Fourthly, when our office space is completed, your lease agreement will be prepared, and you will collect the keys. In addition to this, the legal documentation needs to be prepared and submitted to authority. After this process is completed, JAFZA will issue your license, and your company will be up and running in 10 days.
 Company liquidation procedures
In case a business owner wants to close down a company in Jebel Ali Free Zone, there is a different process required for it. This process follows the next steps:
Firstly, you will need to complete the de-registration form for an FZCo or an FZE as well as return all certificates to the registration section. Furthermore, you must also submit the liquidation statement from the company auditors to the registration sector.
Secondly, you will need to hand over the keys along with the de-registration form. In other words, alongside said form, you will need to submit the Lease Termination Form with the keys to the license.
Thirdly, you will need to obtain DEWA clearance. This letter is only for a warehouse, plot, LIU, shops, and restaurants.
Fourthly, the Termination sector will request Etisalat to provide an outstanding report or a clearance letter. Furthermore, you should also provide the clearance letter to JAFZA. This letter should come from the Road and Transport Authority (RTA).
Fifthly, you will obtain clearance on all outstanding dues from the Finance sector. Moreover, a liquidation report needs to be filed, reviewed, and approved by the Finance Department before you can obtain the clearance.
Sixthly, you will need to cancel or transfer all visas under the Jebel Ali Free Zone
Lastly, JAFZA will publish the declaration of your company´s liquidation in the local newspaper for 15 days. This is done to ensure that 3rd parties do not have an objection to the liquidation. After all that, the manager´s visa, company license, and registration will be canceled.
 Business Renewal
To renew your business, you will need to pay the following:
The license fees
Office Facility fees
The establishment card costs
The renewal of the Jebel Ali Free Zone license costs the same as the company formation in JAFZA. This renewal process can be done without the need to visit the Jebel Ali Free Zone Authority.
Furthermore, for this process, you will need to provide your company's audit. This audit is done through any United Arab Emirates licensed and accredited auditing company. Companies that have a plot of land and sublease facility can renew their license every 3 years.
Residence visa issuance process
Evidently, like every other Freezones, in JAFZA, companies are eligible for residency visas. JAFZA issues 1 residency visa to companies every 10 square meters of their office space. Moreover, the visa costs in this Freezone are:
JAFZA cost: AED 2.923
Medical check: AED 690
Emirates ID: AED 370
Additionally, health insurance is required in this Freezone, with the cheapest package costing AED 600-800 (this health insurance also needs to be renewed annually). Lastly, it is important to take into account that the residency visas are valid for 3 years. 
Optional Office Space Solutions
Conference rooms can be used based on usage with flexi desks and flexi desks+
IFZA P.O Box cost: AED 1200 / year
Call handing charges: AED 150 / month
In case of private and personalized offices an additional utility fee is payable at 6% of the office rent
Additional phone line: AED 75 / month per connection
Additional workstation: AED 100 / month
Small meeting room: AED 75 / hour (during office hours) or AED 100 / hour (outside office hours)
Conference room: AED 150 / hour (during office hours) or AED 200 / hour (outside office hours)
Printing; AED 50 for 100 pages
Parking space for flexi desk and flexi desk+: AED 250 / month
Outgoing calls: Call + 10% (deposit of AED 500 required for any individual office lines or any international call forwarding requirement)
In case of dedicated, private and personalised offices one (1) month rent is required to be deposited as security
Flexi desk
It is a furnished shared desk that can be used for a maximum of ten (10) hours per week from Sundays to Thursdays from 8:30 A.M to 6:00 P.M. The flexi desk includes a wifi connection, company address at the IFZA free zone, meeting room usage of one (1) hour per month. Conference rooms can also be used on additional payment.
Flexi desk+
It is a furnished dedicated desk located at the free zone. There is no time restriction on usage of these desks. Additional facilities include wifi connection, meeting room access of five (5) hour per month, and one (1) parking space. Conference room can also be accessed on making additional payment.
Dedicated office
This is a dedicated office space of nine (9) square meter in a shared space. The office space will comprise of one (1) workstation and will come with access to wifi, meeting rooms for five (5) hours per month, conference room for one (1) hour per month, and one parking space.
Private office
IFZA offers private offices of 12.5 square meter fitted with one (1) executive desk or two (2) workstations. This office can be used 24 X 7. Ancillary services include wifi connection, meeting rooms for seven (7) hours per month, conference room for two (2) hours per month, and one (1) parking space. Private offices can be used 24*7.
Personalized office
A personalized office at IFZA is an unfurnished space of twenty (20) square meter and above. Along with a personalized office, a user gets access to wifi, meeting rooms for seven (7) hours per month, conference rooms for five (5) hours per month, and two (2) parking spaces. Like private offices, personalized offices can be used 24×7
Documents required for JAFZA Freezone company formation
The required documentation for company formation in JAFZA is:
Firstly, an application form and a letter of undertaking for the Environment Health and Safety.
Secondly, a No Objection Letter from your current sponsor of each resident of the UAE.
Thirdly, the original passport as well as a copy of it of all individual shareholders and selected managers.
Fourthly, the application form for the Freezone company setup
Lastly, the summary of the project
Moreover, there are additional documents required for individual shareholders and corporate shareholders/branch companies. For individual shareholders, the additional documents are as follows:
Business profile of every shareholder
Manager signature specimen
The board resolution to set up the company
As for corporate shareholders, or branch companies, the additional documents are as follows:
The certificate of registration
An attested signature of manager specimen by the Jebel Ali Free Zone Authority
An attested and notarized MOA and Articles of Association.
A copy of the Chamber of Commerce certificate (this is required only for Branch companies)
An official letter from the parent company to set up a branch company in JAFZA (this is required only for Branch companies).
Here are the key features of JAFZA
| Jebel Ali Free Zone Authority Dubai | International Free Zone Authority Dubai is the one of the most promising upcoming free zones in the UAE. |
| --- | --- |
| | Limited liability company in free zone with minimum of one (1) shareholder. |
Frequently Asked Questions
Here are some answers to some of the most common questions related to Jebel Ali Free Zone Area, UAE.
We can help you with the processes in the following government departments.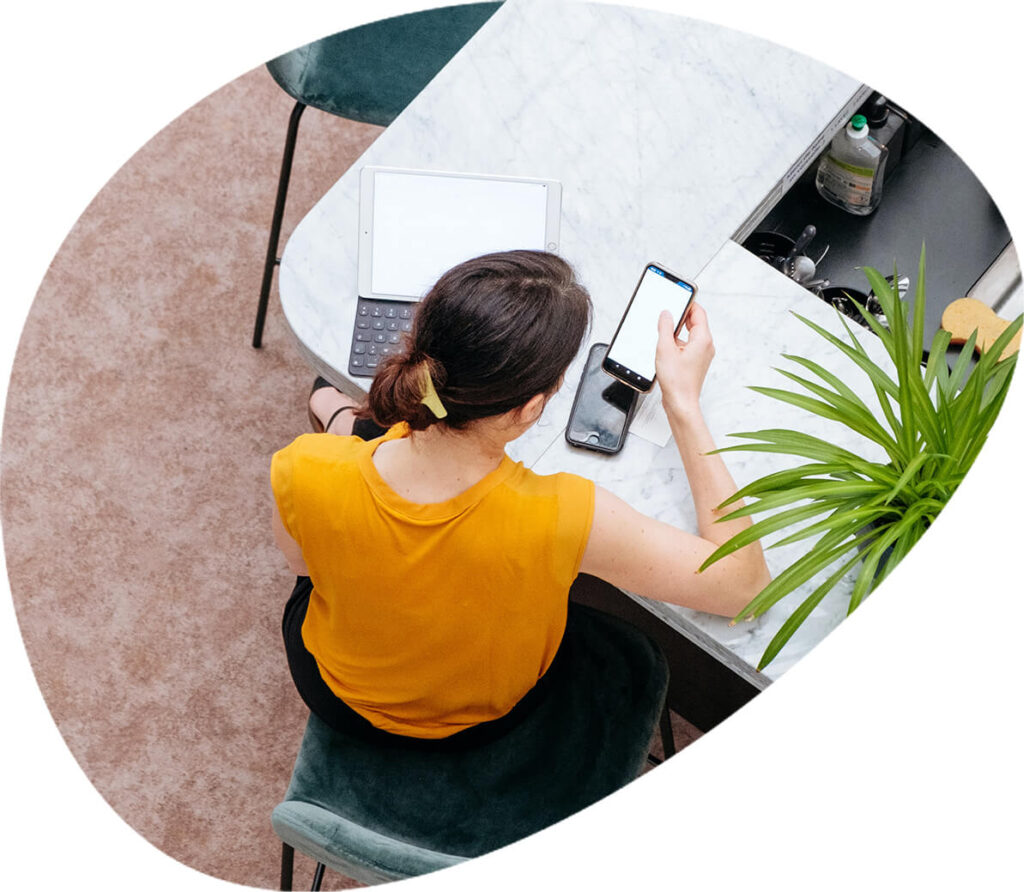 We would love to discuss your project and ideas with you.
Get in touch to go over legalities and pricing in order to make your idea a reality.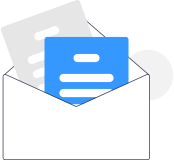 Contact Details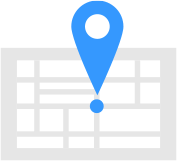 Our Location
804, City Tower 2, Sheikh Zayed Road, Dubai