In 2023, How Can Freelancers in the UAE Earn Money Online?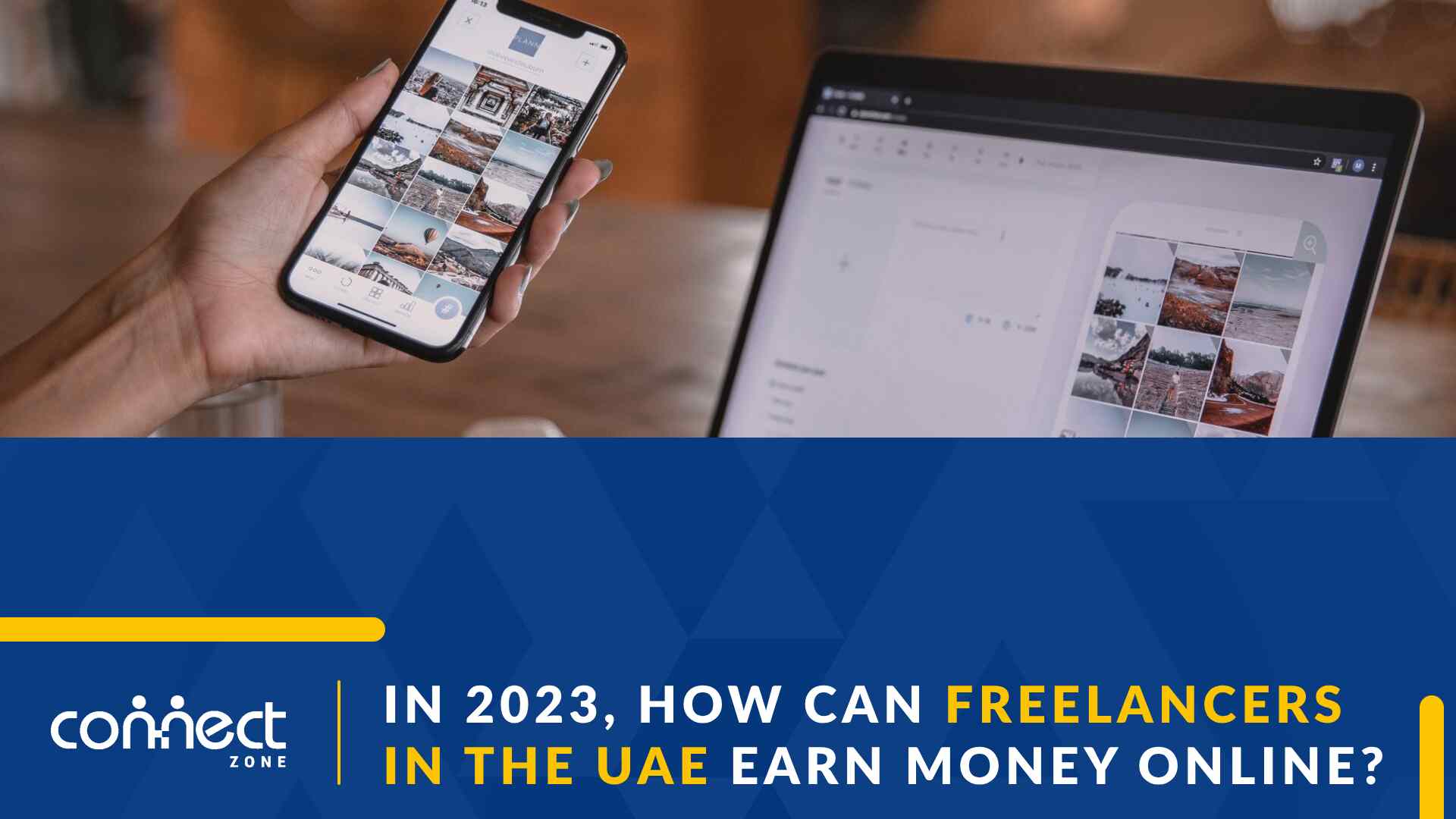 How to earn money online in UAE is one of the most commonly asked questions in today's world because of all the fantastic opportunities it provides. The nation's economy offers opportunities to small enterprises, investors, and independent contractors alike. As a result, there are many different internet business options in the United Arab Emirates that you can use to make money.
In this article, we will be talking about the different alternatives there are to learn how to earn money online in UAE. Did you realize that you can operate from home in the United Arab Emirates and earn money online? There are numerous methods to work online and generate a consistent income. Lets see more here!
Identifying High-Demand Freelancing Services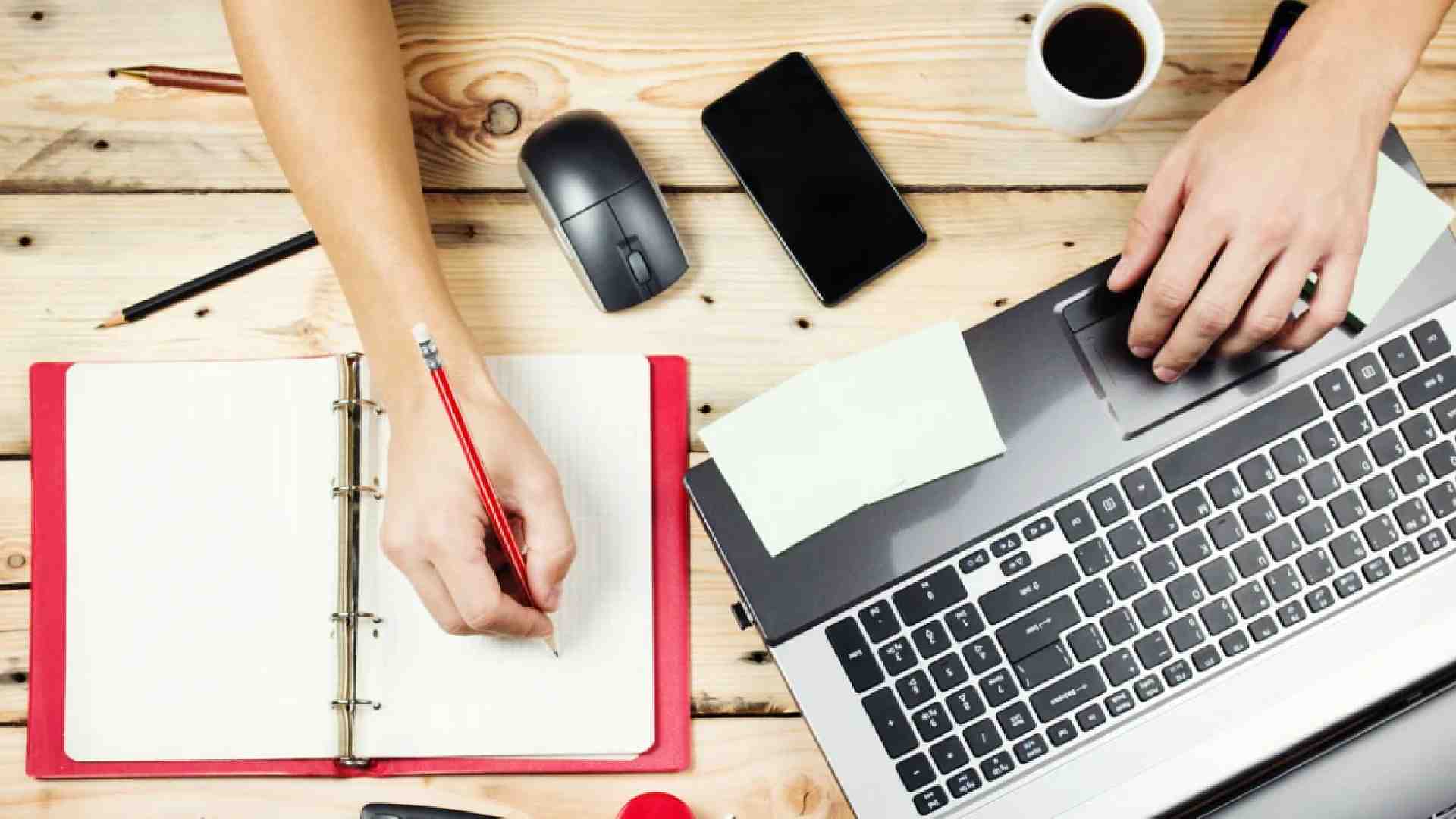 Freelancing is far from the niche field that it once was. Skilled workers from various sectors are investigating freelance options nowadays. What, though, is freelancing? It is a contract-based work arrangement in which the employee works for themselves, taking on clients as projects come along. The freelance sector relies on the demand and supply model. Here clients seek out specialized talent and freelancers provide their services.
There are various types of freelancing options available in the market, including contracts that are short- or long-term, part- or full-time, and distant or on-site positions. To choose the best opportunity for you, you must first understand the specifics of these chances. You must also do market research, analyze your abilities and shortcomings, and decide what kinds of clients you would prefer to work with.
Right now, there are different opportunities to help you learn how to earn money online in UAE. Some of the best online freelancing opportunities in UAE 2023 are:
Online teaching: Many locals and even expats in the UAE seek to master fluent English or complete an exam preparatory test. This is a chance for native or proficient English speakers to earn money online by offering online classes.
Translation jobs: The UAE has a significant demand for translators as well. If you are proficient in a different language, particularly Arabic, you can tutor or assist someone who requires translation for a fee and learn how to earn money online in UAE.
Blogging: If you enjoy writing or creating videos, you might want to consider blogging as a possible source of money. There are countless places where you can launch a successful blogging career.
Content creation: As an alternative, consider producing material for organizations or businesses. Numerous freelance websites are in need of blog writers for diverse markets.
Building a Strong Online Presence
If you want to successfully know how to earn money online in UAE, you must first establish a strong internet presence. Reaching the audience you want is crucial, even if you are working a second job. Think about these tactics:
Know your focus: You must first choose your area of expertise before joining the freelance bandwagon. To become the go-to guy anytime someone needs anything done in your region, you want to ally yourself with a particular field of an industry. Decide on your niche now to assist you concentrate on improving your position in that industry.
Understand your audience: The audience group you want to address (the kind of customers you want to take on) must be selected once your niche has been determined. Then, develop your customer profile by learning about their requirements, problems they are experiencing, buying patterns, and future goals. By doing this, you will be able to better service them both now and in the future. This, will increase your online visibility.
Responsive website: While having a website is not a requirement for freelancers, there is no denying that having one has benefits over not having one. The initial location that usually appears when a user searches online for information about you and wants to learn more about you is your website. Therefore, you should have a website if you belong to being a successful freelancer.
Social media: Social networking is an essential tool for increasing your visibility and expanding your audience. Along with looking for you on your website, shoppers will look you up on social media. They are interested in your current activities and the opinions of others. As a result, social media is a useful tool for amplifying your brand's trust and reputation.
Discovering Online Freelance Opportunities in UAE
Social media manager: A freelance social media admin is a person who manages other people's social media accounts on an ongoing basis or as needed. In essence, a freelance social media manager oversees the online presence of clients. Due to social media's growing significance, participation, and need for management, a market for freelance social media supervisors is emerging. Working as a social media manager freelance in Dubai can be quite fulfilling. If you have the right skills, working from home can pay well. The ability to choose between part-time and full-time employment as well as the freedom to set your own hours are additional benefits of operating as a social media manager. This is a great way to earn money from home in UAE as a freelancer.
Graphic designer: For those who choose to pursue it, graphic arts offers a seductive fusion of possibility and creativity. It is a great way for creative people to support themselves and is where art and business meet. Graphic designers produce high-quality work every day for companies and groups of all kinds, frequently employing freelance designers. It is possible that you will not be able to choose your clients carefully when you initially start your graphic design firm. However, as your freelance career becomes more solid, you have the discretion to choose your clients. This industry is ideal to make money online in UAE with freelance skills.
Web developer: This sector is now thriving and is anticipated to grow at an unprecedented pace over the next ten years, making this a wonderful moment to start working as a web developer on a freelance basis. One of the causes why freelancing has become more and more popular over the past few years is because freelancers have rights several benefits that employees are not.
Legal Requirements and Registrations
There are specific guidelines for working as a freelancer. Freelancers have to file with the Ministry of Labor and receive a visa in order to lawfully work in the UAE. Additionally, you will need to register with an insurance company, submit an application for a trade license, and pay tax on earnings on all gains. To be compliant, it is crucial to stay up to speed on all the most recent legislation.
It is critical to know which kind of visa you need if you intend to operate as a freelancer in the region. There are many visas that enable you to work as a freelancer according to your nationality and length of stay.
The one-year annual freelance visa, which is available from the Department of Economic Development (DED), is the most popular type of visa for independent contractors. This kind of visa can be updated annually for no additional charge and does not call for a sponsor. People are able to operate as a freelancer with this visa, however there are some limitations on the kinds of business activities you can carry out.
You might be able to get a 2-year or 5-year freelancing visa if you want to stay in the UAE for a longer period of time. You must apply for these visas through the DED and have a sponsor. Although the application procedure might be time-consuming and costly, it will give you more flexibility in the kinds of business operations you can pursue.
Choosing the Right Freelancing Niche
Finding your specialization can increase your workload and revenue, as well as making you happy in your work overall. Finding your niche, though, might be challenging. How do you do it?
Here are five suggestions to get you started on the path to discovering what you're actually good at.
Try different things: Try as numerous activities if you are unsure of what you excel at. Are you skilled in creating UI/UX designs or WordPress plugins? Talk with others who place various priorities on their work and consider what motivates them. Does it seem like a thing you could be interested in? Give it a go!
Study the market: You should not pick any niche; it needs to be one that you believe will be long-term profitable and viable. Consequently, you should be familiar with the market. Discover what is coming up and consider where things will be in 5 years. Building your job on a particular business model is never a good idea if you believe it will disappear soon.
Follow your passion: Here is when you start to get very specific. Consider the following:

Your preferences.
What gives you the most joy.
How have you performed well?
How do your interests and your professional objectives align?
You can identify your passion by answering these questions.

Become an expert: Own it now that you have identified a viable niche. You probably already have a good deal of knowledge about it. However, "quite a bit" is insufficient; you must increase the scope of your advantage. Know everything there is to know, not simply more than the majority. Check out books, papers, and articles on the topic, or look for advice from experts in that industry. You acquire an expert in this way.
Building an Impressive Portfolio
Your freelancer portfolio has the potential to be a potent instrument for elevating your career as a freelancer. Here are some freelancing tips and tricks for UAE freelancers to assist you in building a strong freelance portfolio.
Understand your audience: To build a portfolio that succeeds, you must first understand your audience. When working on an assignment for a client, you aim to provide outcomes that satisfy the client's needs. You want to make an impression on your customers so they will choose you again and refer you to others. Keep in mind that the goal of building your freelance portfolio is to impress prospective customers. You must ascertain your target audience's characteristics as well as what they are hoping to see and be exposed to in order to achieve this.
Curate your work: Curating your best work is the next step in establishing your freelancing portfolio. Building a portfolio requires careful curation. Include nothing in your portfolio that you are not extremely happy with of or that you would not want prospective clients to view. Always keep in mind that quality always wins over quantity. Most firms want to hire people who can generate high-quality work rather than plenty of substandard labor.
Keep it personal: Your freelancer portfolio contains information about both you and your work. While it is wise to always put your business first when building a website for your freelance portfolio, do not forget to include a more human, personal touch. Making your freelancer portfolio more distinctive by include some personal elements. Keep in mind that this should be your portfolio. To ensure that your portfolio reflects you and does not merely resemble another standard freelance portfolio sample, it is crucial to add a few unique touches and details.
Strategically Setting Competitive Prices for Your Services
Here are the ways you can set your prices if you want to know how to make money online as a freelancer in UAE:
By the hour: The hourly pricing structure is the first type. For new freelancers, this pricing structure is common because it is simple to use. Just decide on an hourly rate, and during the billing cycle, keep track of how much time you spend with each client. This technique can have problems even though it works well for certain freelancers. That can imply that you are not getting paid fairly for your value.
By the day: The next strategy is to bill on a daily basis. You just charge a daily fee for each day you work for a client. Rather than keeping track of each second and minute you put in. When you are performing quick tasks for customers that will take a few days to complete, this strategy works nicely. This methodology, however, does not take into account pricing if your time and service are worth more and if you find yourself spending longer hours for the client than a usual workday.
By project: The project-based pricing model is the next one on how to earn money online in UAE. You establish a defined pricing for each unique project from a customer rather than basing your income on the amount of time or words completed. There continue to be risks even though you can bill an upfront amount without keeping track of each hour of work. When you first determine the pricing for a project, you can misjudge how much work or how long it will take, only to discover once the job is complete that you have lost money.

If you want to learn more about other matters, go to our insights section.