How to start an import and export business in Dubai, UAE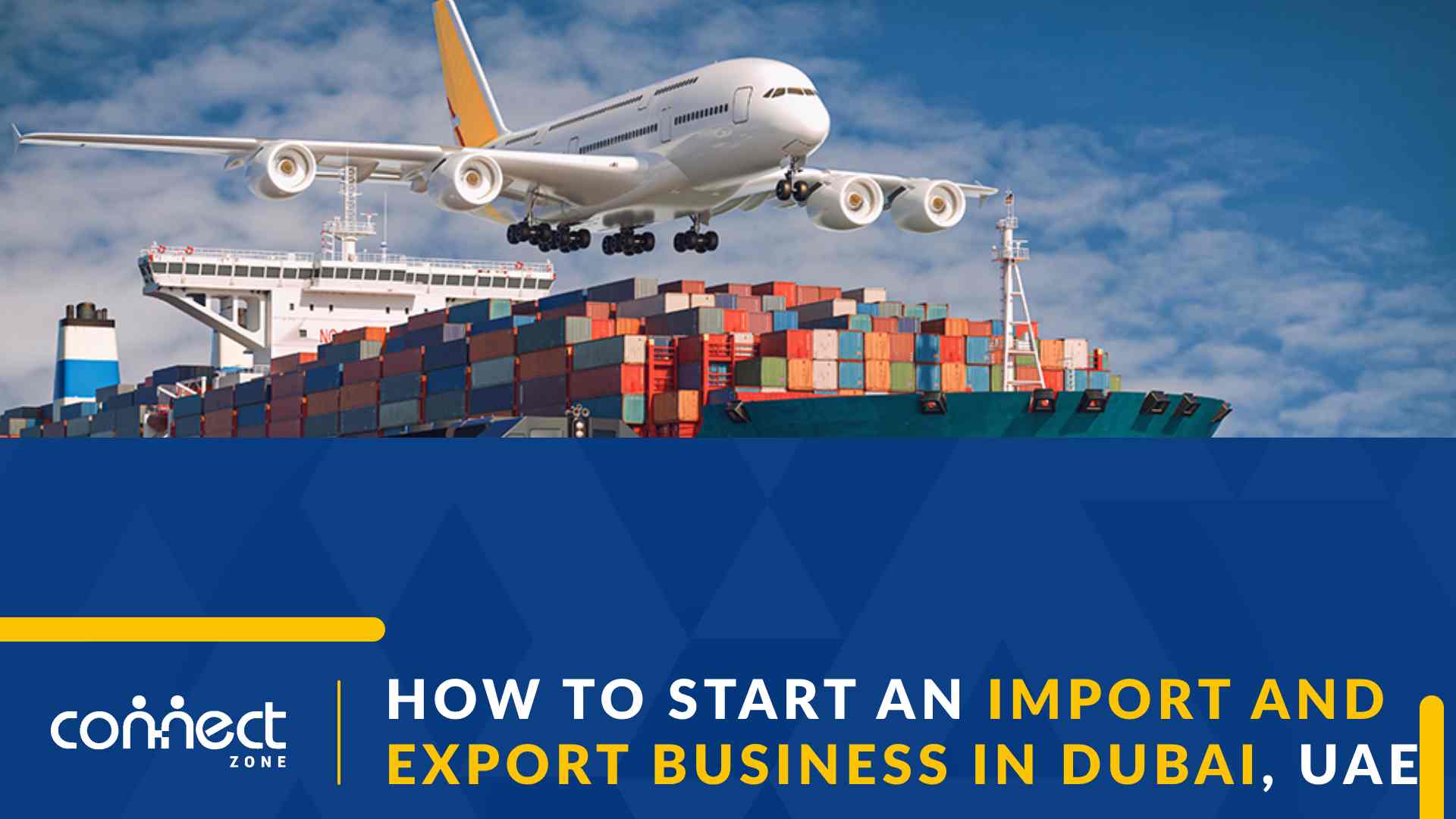 Dubai's heritage in trade and business is extensive and popular. The UAE continues to be a major international commercial hub for a variety of industries, with many of the most significant import and export transactions taking place in Dubai. The region is remarkable in its capacity to expedite trade within the East and the West due to its ongoing pivotal position between these two regions. All of this means that, having an import export business in Dubai can be really beneficial for UAE entrepreneurs.
In this article, we will be talking all about the details of the import export business in Dubai scene. Why is Dubai natural hub for import-export activity? Dubai provides a strong economic environment, liberal tax regulations, and probably most importantly, a continuously growing clientele with enormous purchasing power. Dubai's world-class ports and airport are advantages for large-scale shipping, which makes the UAE's export and import sector famous internationally.
Why Choose Dubai for Import-Export Business in the UAE
Before starting your own import export business in Dubai, it is crucial to understand why the city offers so many opportunities for the ultimate entrepreneurial experience. One of the main reasons is that the government and regulatory agencies take action to ensure that there is enough room for expansion that supports corporate operations.
For instance, import and export procedures in UAE are less expensive in the region. This, because the Middle Eastern country has some of the lowest business and personal tax rates in the world. If a business decides to put its main office in a financial region like a Free Zone, it will also avoid paying import taxes. This will just increase rather than decrease the possibility for generating income. Dubai becomes a natural center for import-export activity as a result of this.
Considering the UAE's strategic geographic location, having access to nearby markets is quite advantageous for an import export business in Dubai. A readily available, diverse but unified transport and tourism system facilitates the movement of products both inside and outside of Dubai. With the benefits of a free zone, all you need to do to successfully launch your business is meet with the relevant officials and obtain your trading license.
The highly successful economic diversification strategy of the UAE Government draws in numerous international business owners looking for opportunities for growth and development in the Middle East. The majority of local business consultants think that this represents the city's business peak.
The UAE is gaining recognition across the globe for the reasons here below:
It has large oil reserves.
Dubai's towering buildings and brilliant lights.
Seven-star accommodations.
Moving business districts.
Their desert.
So, as you can see. Opening this type of business here, can be very beneficial for everyone.
Things You Can't Bring and What You Need Permission for in the UAE
The flow of products across borders and between countries is an essential component of international trade. However, a number of rules and regulations prohibit the importation of goods with restrictions into the UAE, whether they are importing or exporting them from the nation.
These specific commodities are listed in the customs tariff codes developed by the Gulf Cooperation Council (GCC). These division codes for custom indicate that a license is necessary for the commodities when completing online Customs Declarations.
All things that the UAE government has banned or restricted from importation can be seen here. This list contains items that are either entirely prohibited or only partially permitted to enter the area.
Recreational drugs and all other narcotics are included.
Goods produced in Israel or bearing Israeli trademarks, banners, and emblems.
Products that enter the UAE from countries or locations that are boycotted.
Goods made from raw ivory and rhinoceros horn.
Gambling-related equipment, gadgets, and implements.
Three-layered fishing nets.
Sculptures, engravings, statues, prints, and lithographs that are original works made from any material.
Worn, repaired, and inlaid tires for vehicles.
the byproducts of nuclear and chemical reactions, radiation, radioactive materials, and other contaminants.
Any artwork that questions or contradicts Islamic teachings, ethical standards, including prints, publications of all kinds, oil paintings, photographs, cards, magazines, books, and marble sculptures.
Any form of money, coin, or other item having monetary value that is fake or copied.
Homemade and prepared meals.
Fake goods such apparel and accessories, tools, technology, and machinery, in addition to unauthorized publications and content that violates copyright or trademark laws.
Supplies needed for sorcery, witchcraft, and associated activities.
Rare or legally protected types of animals.
Highly valuable or expensive items include jewelry, valuable metals, gemstones, souvenirs, and similar items.
Foods and plants that rapidly go bad.
Top Imports and Exports in Dubai
The main trading commodities in Dubai up until very recently were petroleum and natural gas, however the Emirate has a remarkable ability for growth and development. In recent years, non-oil goods have begun to be included among the main export commodities. Companies handling exports and imports in Dubai's commerce sector are required to register with the relevant authorities, like Dubai Customs.
The UAE exported items worth an entire amount of $36.6 billion in August 2022, one year prior. This is a significant increase from the $ 35 billion in the month prior. The UAE's total exports climbed by 37.8% in August 2022 comparing it to the same month the previous year, as per the IMF's most current reports. Nevertheless, the value of all imports rose by 18.0% from the prior month to $ 28 billion in April 2022.
The investments incurred by import export business in Dubai contribute to the stabilization of the local economy. If your import-export business is just starting, keep an eye out for opportunities that can arise due to enticing factors like infrastructure and lenient tax regulations.
The following are a few of the region's principal imports and exports:
Major Exports
United Arab Emirates are a member of the World Trade Organization and a major trading partner for around 32 countries worldwide. The main export commodities are petroleum and natural gas, in addition to food items and goods for re-export. Dubai also exports metals, including copper and aluminum, and its biggest commercial partners include India, South Korea, Thailand, Japan, and Iran.
Natural gas: The world's natural gas resource holdings appear to ranking eighth by the UAE. A substantial volume of natural gas goes overseas. In the UAE, each region maintains its own manufacturing and management. Natural gas production across the entire Emirate averages 4.7 billion cubic feet per year.
Crude oil: Crude oil has been the UAE's biggest asset in keeping brisk international trade activity going. The volume of crude oil available makes the emirates seem to be the hub for global exporting. Crude oil exports are Abu Dhabi's primary source of revenue as the capital of the UAE. An export business in Dubai can ship crude oil along with any other type of material.
Date: The UAE ranks 4th in global rankings for date fruit exports. 40% of the dates grown in the UAE originate just in Dubai. The main countries that use freight forwarding companies in Dubai to export dates to are Europe, North Africa, Oman, South East Asia, and Europe.
Major Imports
The most frequently items brought into Dubai include food, chemical products, machinery, and supplies for transportation. Dubai also imports a range of essential items from China and India, including fabrics and metals, as well as textiles, cottons, devices, and tools. Jewelry and gold rank among the top imported products.
Germany, the United States, and Japan are major import suppliers. Electronic gadgets, precious metals, inorganic chemicals, furniture and appliances, minerals, shoes, clothing, leather, engines, ceramics, drinks containing alcohol, and dairy products are among the other goods imported into the UAE.
The most typical imports are:
Equipment and machinery: A vast variety of machinery and equipment are imported into the UAE. including vehicles, equipment for producing electricity, commercial and general industrial equipment. The UAE receives a lot of industrial machinery from China. Importing this equipment becomes quicker when working with a company in UAE that holds an import license Dubai.
Food: Due to its geographic location, the UAE finds it challenging to sustain a level of supply during the year. The UAE's temperature is frequently hot throughout daytime and frigid at night because of the country's extensive desert terrain. Companies in Dubai have access to a wide network of shipping brokers for a straightforward movement of goods. The United Kingdom, Saudi Arabia, Oman, Netherlands, India, Turkey, the United States, Bulgaria, Thailand, and France are the region's top import partners.
Chemicals: Chemicals are crucial for a country's healthcare system and for the growth of science. Without an ample supply of chemicals, it is challenging to maintain a good flow of drugs. Chemical raw materials are necessary to create medicines and other products that use chemicals. Shipping firms in Dubai import a lot of chemicals from countries including America, Australia, the UK, India, Switzerland, Spain, France, Italy, Germany, and Brazil.
Import/Export Clearance Procedure in Dubai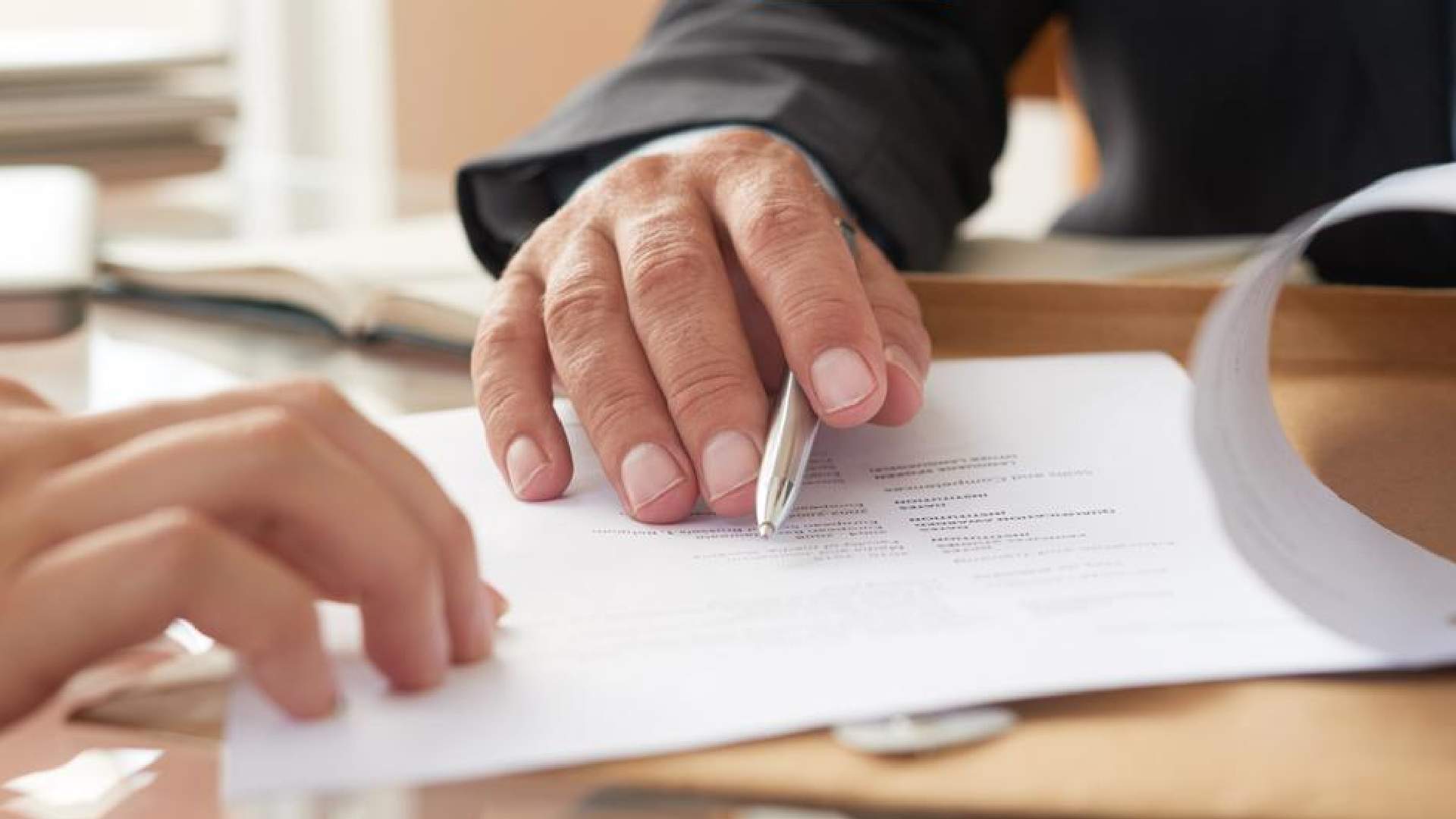 In order to facilitate the flow of cargo into or out of a nation (import and export), customs clearance is the act of moving products through the customs authority. To ensure that domestic and foreign vehicles, cargo, and other items are not being imported or exported illegally, the entire customs clearance procedure involves identification and monitoring at seaports, airports, and frontiers.
This procedure verifies that all tariffs are currently collected and that all products receive the necessary export authorization. In order to enter or exit a country or territory, you must also get import and export permits, generally referred to as a customs certificate or declaration.
In UAE, the customs department issues the Import-Export Code (IEC). It is necessary for moving commodities into and out of the UAE. A business that engages in such trade activity and holds a current trade license issued by the UAE licensing agency is eligible to apply for the UAE IEC.
You will need the following when applying for a customs code in Dubai:
Trading license.
Valid passport.
Valid visa.
Emirates ID.
Letter of undertaking. (Only if the applicant has a professional license in UAE).
You need a customs code if you wish to do import or export business in the UAE. Alongside your business license, this document is necessary. Firstly, applicants have to register on the Dubai Customs website in order to receive their Code.
To get your code, you must fill out an online form and pay the fee. Your application will then be under examination. Applicants will obtain the Customs Code you after the authorities accept it.
Your customs identity will initially be valid up until the day that your business license expires. Applicants have to renew your code each year once their business license has been updated.
Steps to Get an Import-Export License in Dubai
In Dubai, a range of import and export standards are available to launch your own import-export business in Dubai. In addition to acquisitions for re-export operations, these include procedures for import and export from local companies to free zones. As well as systems for imports and exports from local enterprises to the rest of the world. The protocol specifies the paperwork that is necessary for any form of import export business in Dubai.
Prior to beginning its import-export activities in a UAE Free Zone or on the mainland of Dubai, an entity must apply for an import-export business license with the DED.
The Customs Department is also responsible for handling exports and imports codes, customs record clearance, and trade license authorization.
All companies with active trade licenses must get import-export codes prior to beginning any import-export activities in or out of the Emirates.
It is also essential that you pay the import export license cost in Dubai.
So, this is how to start import export business in Dubai. In 2023, Dubai has been quite receptive to imports and exports, and things look well for 2024. Even though there will be many more prospects for an import export business in Dubai, these will undoubtedly be the top opportunities in the global trade of Dubai exports and imports. To achieve, all you need is a strong sense of drive and commitment.

With our support, companies can establish their businesses in the UAE without issues. So, get in touch with our team and enjoy the benefits of working with Connect Zone!