Doing Business in Dubai for Entrepreneurs: 7 Essential Insights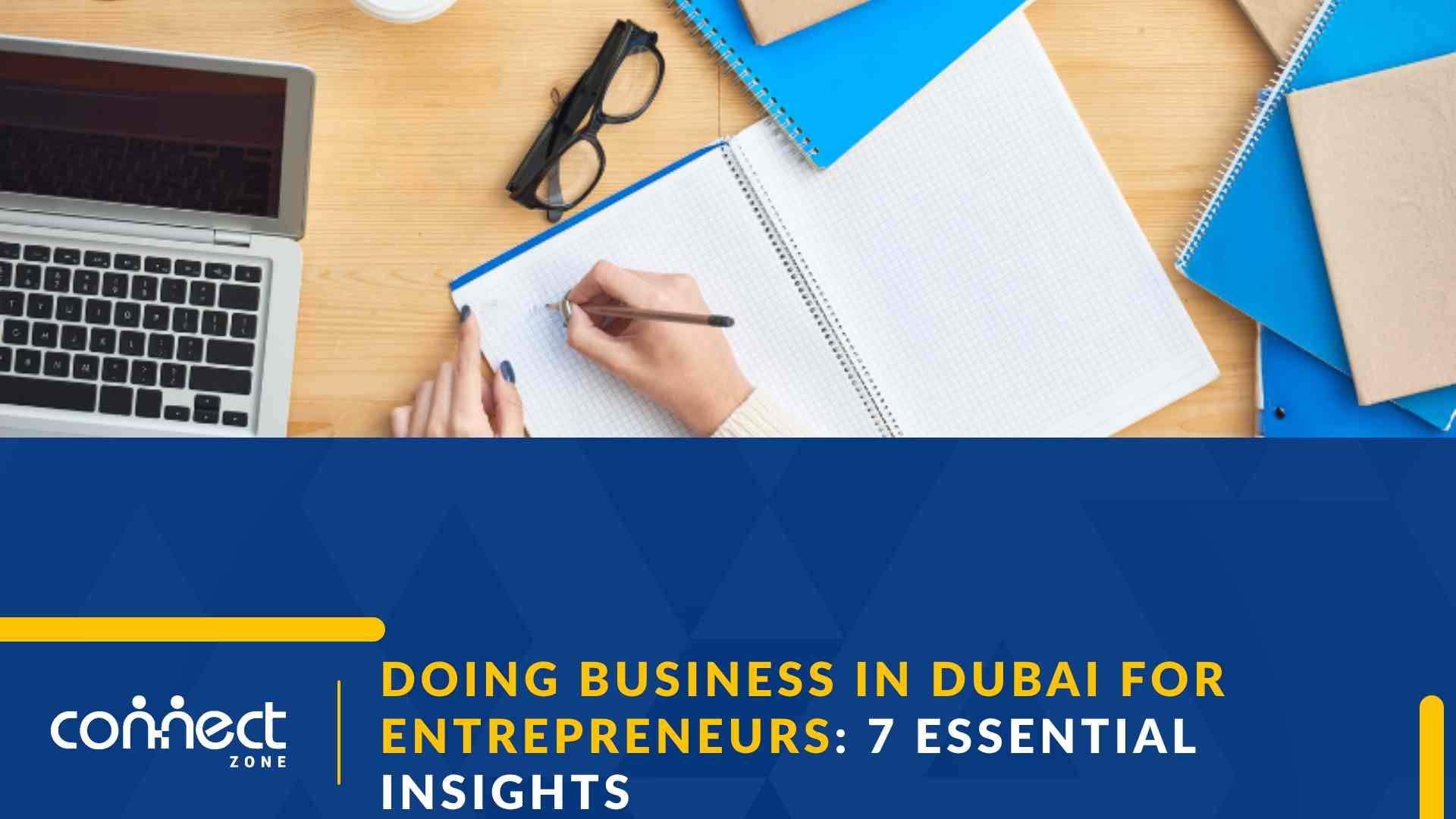 If you want to carry out your business ideas in Dubai, it is important to know the business landscape of this modern city. In recent decades the world has witnessed how Dubai has become not only a popular tourist destination but also an important business niche. Settling in Dubai is one of the best ways to see a business start, develop, grow, and make huge profits.
In this article, we will show you all that Dubai has to offer for entrepreneurs who want to achieve success in their respective fields. In addition, you will learn about the types of companies and some points that will help you better adapt to this rich culture and environment.
Why Dubai for Entrepreneurs?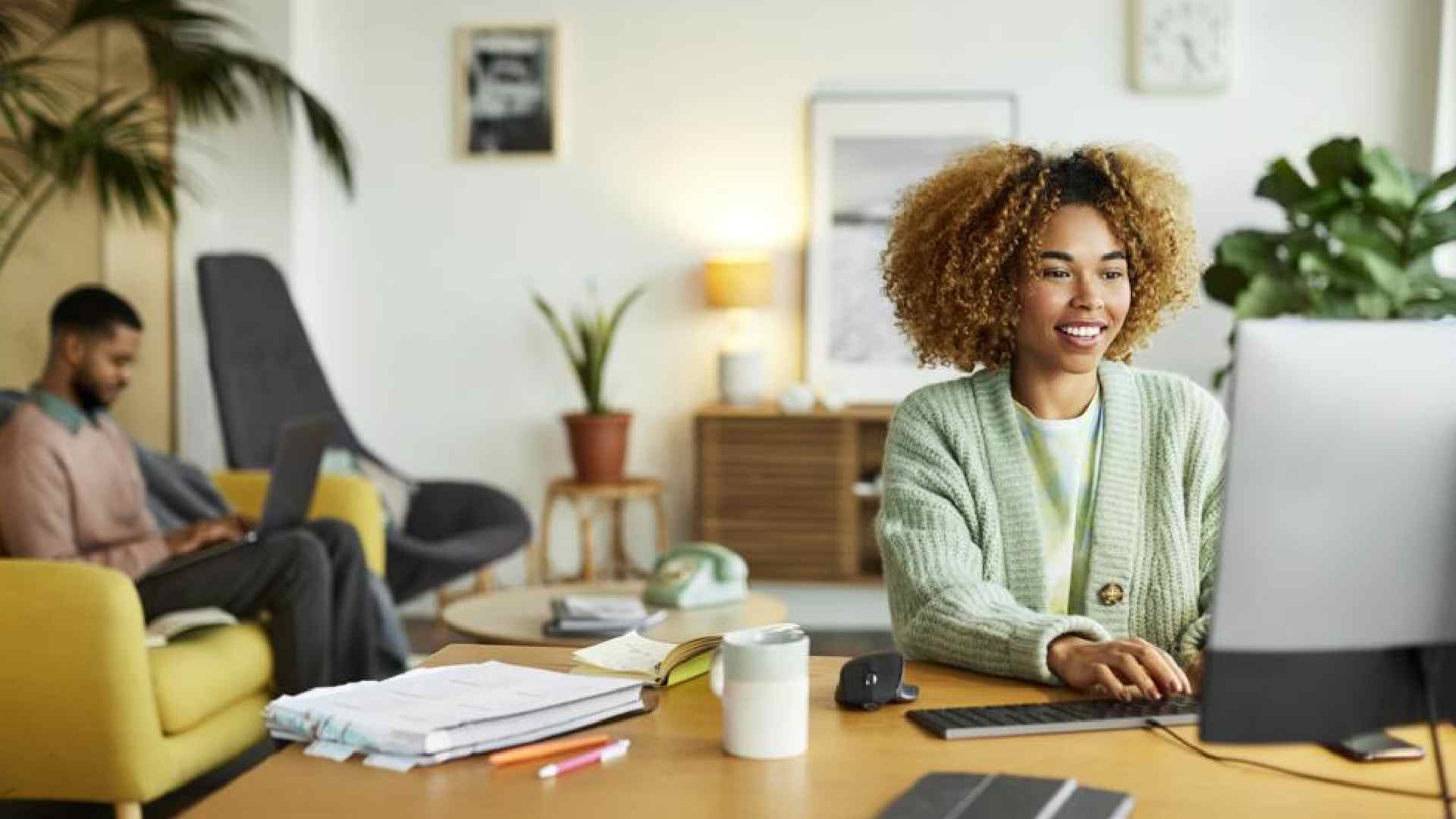 Good business ideas in Dubai can thrive thanks to initiatives created by the UAE government. These initiatives allow the growth of already established companies but also encourage the creation of start-ups. For example, the country gives considerable support to small and medium-sized enterprises, such as business incubators or accelerators.
Hence, all this favors a business environment for business ideas in Dubai with low investment. As well as, it creates a safe, dynamic business environment prepared for business growth. In this case, among its many benefits, Dubai has a privileged position that allows easy access to global markets.
This is because the country has one of the best global networks of ports and airports that facilitate import and export. In addition, the legal framework facilitates economic movement since it favors the development of business ideas in Dubai.
Advantages of Establishing a Business in Dubai
As you have seen, Dubai presents itself as an ideal place to establish your new business and even expand your company. Here is a summary of the benefits of establishing your company in one of the most modern cities in the world:
You can register your business in a short time thanks to the facilities offered by the local government and technological innovation.
Have full ownership of your business in one of the more than 20 free zones that Dubai owns.
If your business is technology-focused, Dubai has one of the most modern technology infrastructures globally.
Ability to connect with the most important economic centers due to their strategic location.
Business infrastructure, transport, and first-class services.
Facilities to obtain visas, not only for you but also for your relatives.
You can live comfortably as Dubai (and all the emirates) offer a diverse and highly secure standard of living.
Key Considerations for Investors
As an investor, you should be aware of the benefits and challenges you will encounter while developing your business ideas in Dubai. Thus, you should take the following into account to know what you will find in your entrepreneurial journey:
Real estate. One of the most profitable businesses in the UAE is real estate, as this market continues to grow steadily. Proof of this is the current infrastructure projects and those projected for the future.
Working market. Professionals in Dubai enjoy high salaries in addition to the zero income tax policy.
This can be one of the most delicate points, as you must ensure that you maintain compliance with the laws in every aspect of the business.
The cost of living. As a modern city, you will find the cost of living in Dubai to be high, although this should not be a negative when you consider the profitability of a business.
Understanding the Legal Landscape
To have the best startup business in UAE, it is essential to familiarize yourself with the legal system. In this way, you will be able to overcome barriers and have a structure adapted to the business and labor laws of the country. Furthermore, the laws can be divided as follows:
Federal laws and regulations govern all emirates.
Local laws and regulations applied in each emirate individually
Therefore, you must consider both federal and individual laws to stay within the law in all respects.
Types of Business Entities in Dubai
When you want to realize your business ideas in Dubai, you will find that there are multiple types of business. In addition, each of them has its advantages and disadvantages but in each case, as we have already mentioned, they are easy to configure. Below is an overview of the types of legal entities you can establish in Dubai:
Sole proprietorship. In this case, it is a business with a single owner who controls all operations and owns 100% of the profits. However, this is only possible for Emirati citizens and GCC nationals.
Partnership Company. In this case, it is a joint venture between 2 or more partners who share the profits and losses according to the participation percentage.
Limited Liability Company (LLC). This is the most popular type of business among business owners. Here the liability of the partners is limited to the extent of their investment in the business.
Private Shareholding Company. In this case, it is a partnership with at least 3 partners in which GCC nationals can have 100% of the profits.
Public Shareholding Company. This partnership must have at least 5 founding partners who are UAE citizens and who own 30-70% of the capital shares.
Civil company. This type of business is only for professionals such as doctors, engineers, and lawyers, among others.
Branch of a foreign company. Although it is physically separate from its parent company, it is not a separate legal entity.
Licensing and Registration Requirements
To register a company and develop your business ideas in Dubai you must first file a name with the Dubai Department of Economic Development. There are various rules for company names, such as they must not be offensive or refer to political or religious opinions.
Moreover, the documents you must submit for registration differ depending on the structure and economic sector of your business. In the same way, you need to obtain a license that will allow you to start your business in the UAE. In this case, there are three types of license you can apply for:
In addition, to obtain any of these licenses you must pay a monthly fee that depends on the type of license. Similarly, you need to open a bank account at a financial institution in Dubai for an onshore company. However, for a company in a free zone, you must apply in the corresponding zone.
For their part, companies subject to local laws must apply for a license at the Department of Economic Development (DED). In any case, the documents needed to apply for a license for your business are the following:
Original and copy of your passport
Certificate of reservation of the company name
Memorandum of Association or MoA, which defines the scope of your business activities.
Leasing contracts for onshore companies
Government Issued Initial Approval Certificate
In case of having a sponsor, you must present a certificate of no objection or NOC
Navigating the Visa Process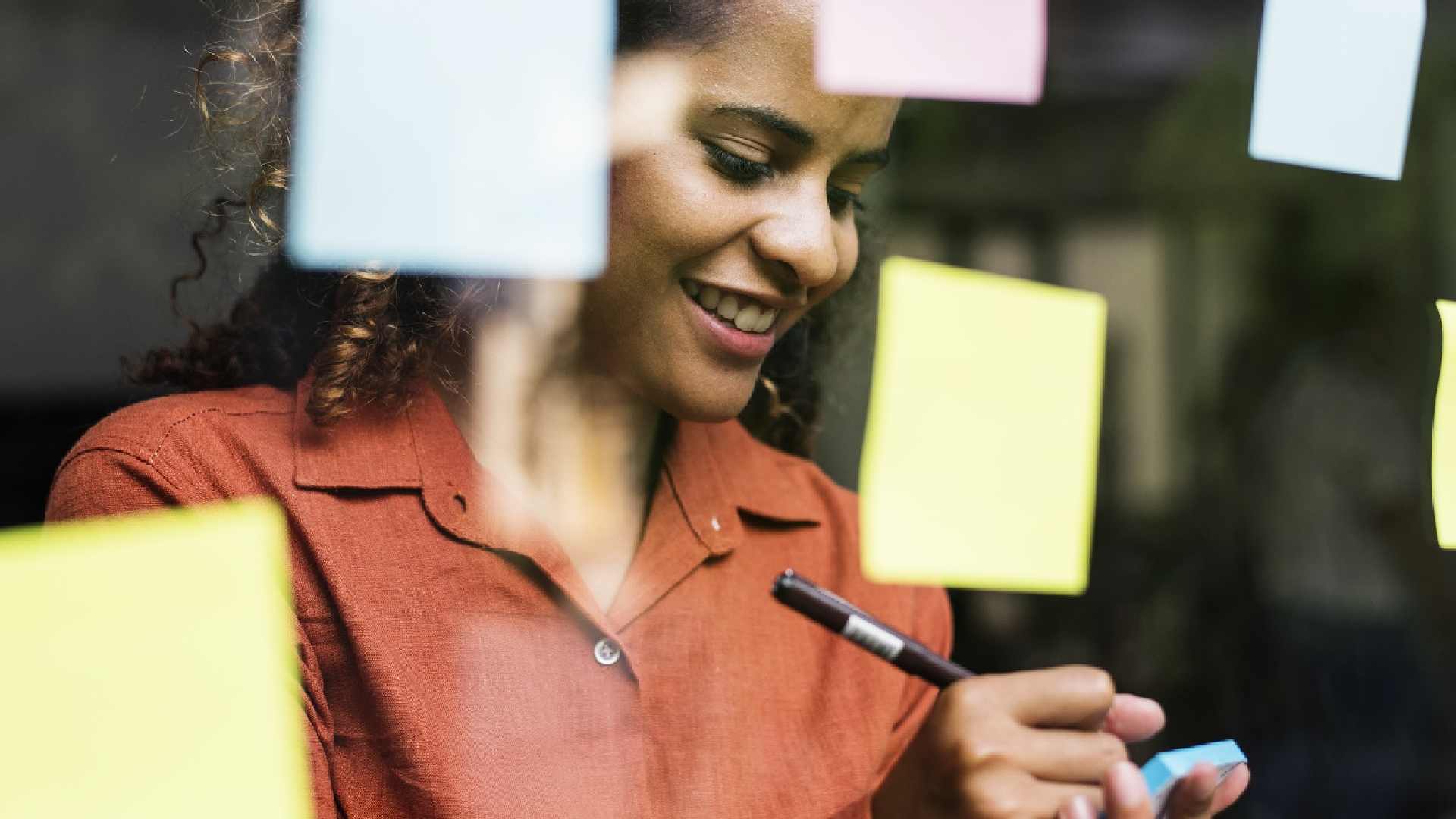 The United Arab Emirates offers visas for various purposes, including residence visas. As an entrepreneur, you can opt for a golden visa, which allows you to reside in the country for 5 years. This visa is aimed at investors, entrepreneurs, qualified professionals, and self-employed workers. The 5-year golden visa covers not only the applicant but three company executives.
However, if you wish, you can apply for this same type of visa for 10 years. In this case, it covers the family of the applicant, domestic staff, a CEO, a consultant, and partners who contribute AED 2 million.
In any of these cases, you will be able to freely enter, reside, and establish your startup business in UAE without any issues. Likewise, by obtaining the golden visa, you have 6 months to enter the country, measure the opportunities and settle. Once you make the decision, you will need to change the status of your temporary visa to a residence permit.
Financial and Tax Implications
Among the benefits of developing your business ideas in Dubai is that the country allows 100% foreign ownership. In addition, in the multiple free zones of this emirate, you will find affordable spaces, first-class facilities, essential services, and processing facilities. Additionally, you will find the government initiative Dubai start-up Hub, which provides comprehensive information and services for entrepreneurs.
The country also has a strong regulatory framework for intellectual property, which drives innovation in important sectors. In this way, you can have the security and freedom that your business needs to innovate and create solutions.
On the other hand, the UAE government is always looking to improve the work and business landscape through its laws and regulations. One of these changes is the recent creation and implementation of the 9% corporate tax. In this case, it is expected that this change in tax legislation will further encourage foreign investment in the country.
Similarly, as of February 2022, Federal Law № 33, known as the Labor Law, entered into force. This regulates the rights of workers in the private sector, both for companies on the continent and those located in free zones. However, the free zones established in Dubai, as in other emirates, have their own labor rules and regulations.
Embracing Cultural Nuances
One of the significant aspects of developing your business ideas in Dubai is adapting to the social and cultural environment of the country. Therefore, to build proper relationships, you should understand and respect UAE business customs. This way, you can feel comfortable and confident in following the rules and adjusting to the rich culture of the Emirates.
The United Arab Emirates is a nation that welcomes visitors but also investors who contribute to economic growth. However, it has its unique traditions and culture that are of great value to its citizens.
Hence, if you take the time to learn the basics of the culture of the nation, you will avoid misunderstandings and discomfort. Emirati citizens highly value gestures of respect both for the UAE as a nation and for Arab culture in general.
One of the aspects to consider in the business world is the official language of the nation, which is Arabic, although English is widely used. Therefore, you should consider this duality when creating your business cards, advertising materials, brochures, etc.
Another aspect that differs from Western culture is that usually the rest days are Friday and Saturday, and work is done on Sundays. In addition, during the month of Ramadan, working hours are reduced in all work sectors.
Overcoming Common Challenges
Although there is great potential for business startup in UAE, you will have to face certain challenges. Therefore, thorough research is imperative to address these challenges and create a successful business. Here are some of these challenges you may need to wrestle with:
Establish your business. To develop your business ideas in Dubai you should consider registering a legal entity either on the mainland or in a free zone.
Rent or buy an office space. This is because setting up a business is a combination of a legal entity, licenses, and office space. However, you will find adequate facilities, although they differ from jurisdiction to jurisdiction, and determine the number of visas you can apply for.
Get a credit. For this, the best option is to work with a local partner so that they can manage the establishment costs and financial needs.
Stay on top of tax issues. In the UAE the VAT rate is only 5% and the corporate tax rate is only 9%.
Visas and work permits. All foreigners wishing to work and live in the UAE need a work permit and a residence visa.
Payment of payroll. Payroll management in the UAE is not a simple process and more so with the changing regulations in the country. However, there are companies specializing in this aspect, so you can choose to outsource your payroll.
Success Stories: Top Foreign Companies in Dubai
In Dubai, various foreign companies have taken advantage of the excellent economy to establish themselves and grow. Among the large number of companies that have achieved it, we can mention the following:
It is a food and beverage manufacturing company founded in 1977 with its headquarters in Saudi Arabia.
It is a hotel company located in more than 54 countries with more than 650 properties worldwide.
This is a leader in IT and telecommunications, as well as digital security solutions.
With its headquarters in China, it is one of the largest companies in the development and production of telecommunications equipment.
Conclusion
As you have seen, developing your business ideas in Dubai is one of the best ways to ensure substantial growth. Dubai is one of the best cities in the world to start a business as an entrepreneur due to the facilities it offers in its entirety. In addition, it has a large number of options for activities to do, as well as benefits that surpass any other city in the world.

Therefore, if you want to start or expand your business to Dubai, just partner with the best business establishment consultant. At Connectzone we offer you guarantees so that the process is fast, simple, and effective.