How to Get your Partnership VISA in Dubai – The full guide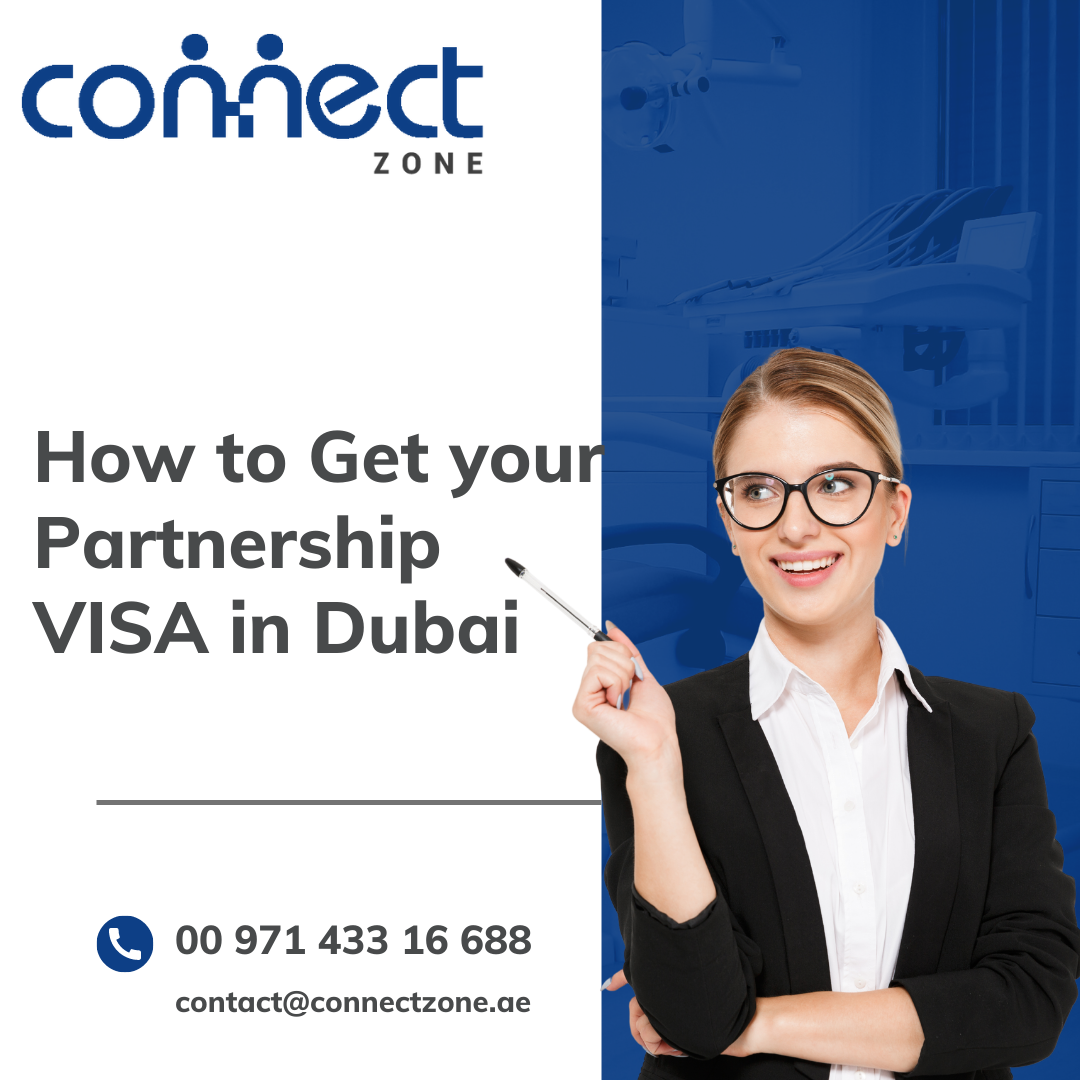 If you had to name countries with the largest business investment rate, Dubai would probably be among your answers. This capital paradise has everything that any business expert could only ever wish for.
From the business-friendly policies to the large number of benefits it offers, Dubai is the desired destination for entrepreneurs. If you're wondering 'how can I get Dubai Investor Visa', here we tell you exactly how to do that.
Click here to see how to start your Business in Dubai
Likewise, we will give you the full guide on how to get a Dubai Investor VISA. Let's observe:
What is a Dubai Investor VISA?
Documentation needed to get my Dubai Investor VISA
Different types of investor Visas available in Dubai
Who is eligible for the golden visas?
Where do I need to go to get my Dubai Investor VISA?
How can I renovate my investor visa in Dubai?
How can Connect zone help you get your Dubai Investor VISA?

1. What is a Dubai investor Visa?
If you're a foreigner looking forward to investing in a business in Dubai, you'll need to apply for this VISA.
Investor Visas are essential for entrepreneurs who desire to venture into the real estate, cryptocurrency, or investment world. This crypto-established economy offers the stability other nations lack.
Learn more details about Opening your General Trading Company in Dubai
Outlanders interested in investing in the country's market have to get a partnership visa, before getting into the investment business. Besides the term 'Investor VISA', you probably have also heard the term 'Partnership VISA', but don't worry; they are both the same thing.
That is because foreign investors need to partner with a local national to start doing business inside the country. Some of the many benefits that come after issuing this VISA include:
Being able to live in the same country your business has been established.
Being able to sponsor family relatives to come and go in and out of the country for three years.
Free trade zones with zero taxation policies for the growth of your company.
Freedom of transaction regulations, when it comes to profits and spending's of the company.
Being able to sponsor or facilitate working visas for employees or partners.
2. Documentation needed to get my Dubai Investor VISA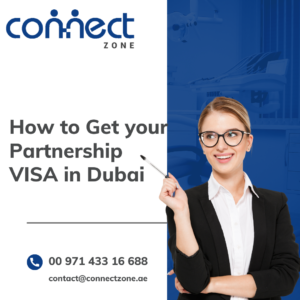 After you have decided you want to get a partnership VISA, you have to gather all the documentation needed beforehand. Here, we show you how to get a partner visa in Dubai:
A copy of your valid passport – When wondering 'how can I get an investor visa in Dubai?' One of the primary documents you need to have at hand is your passport. Similarly, you need to make sure the document isn't expired nor is about to expire.
An approved entrance form – Following the list, the next document you will need to have at hand is an approved entrance form. Entrance permits can be issued by providing a copy of your passport, health insurance information, and lately, a vaccination certificate and your PCR results.
A photograph on a white background – When applying for a visa you will need to provide a referential photograph of yourself for identification purposes, this will have to be of high quality.
In case of needing a professional license, you will have to get a copy of the partnership contract – Companies whose service providers are amongst particular craft professionals are regularly required to have a professional license, such as carpenters and steelworkers. However, different business licenses are issued for different companies.
A list with all of the required information about the company's partners – If you are opting for an LLC (Limited Liability Company), it is necessary that you provide a list of the company's shareholders. This is because, unlike regular companies, LLCs don't pay taxes directly from the company's profit. Instead, the company's profits are divided between the shareholders, and each member reports their respective taxes.
A valid establishment immigration permit – This permit allows companies to recruit employees and investors from overseas and help them apply for their respective investor visas as well.
Partnership contract – As well as the required information about your local sponsor. This will be of good use because, as we mentioned before, investors with partnership visas must have a local national partner.
A bank statement letter – In this letter, you have to include all the transactions you have done over the past six months– This is so you can prove you are financially backed to start your business or to become an investor for an already established business.
Memorandum of association letter – Lastly, you will need to have at hand the memorandum of association letter of your company. In this document, you can find the objective for the company's founding as well as the owner's shares distribution.
3. What are the different types of Investor visas available in Dubai?
Foreigners interested in investing in Dubai's market have a few options available when it comes to visas. Regular visas usually offer a usage span of three years, however, there are a few options available that offer a usage span of up to ten years.
The two main differences between each of these visas are the valid period time of usage and who is available to apply for each. There are visas for both regular investors and real estate agents. These famous ten-year- visas and five-year- visas were made to help those who aspire to set up a business in Dubai. And ever since their introduction plenty of aspirants strive to get these visas.
These visas are exclusive to a certain group of people, meaning only a selected few have the characteristics that the embassy looks for. Professionals who graduated from profitable or science-related fields get privilege over others.
Steps to learn how to Get Residence Visa in the UAE
These special visas are also referred to as "Golden Visas" because not everyone is eligible to get them.
4. Those eligible for golden visas are:
UAE professionals graduated from the fields of medicine like doctors and physicians.
Students, particularly outstanding students from the fields of medicine and engineering.
University graduates with a 3.8 GPA, particularly those who graduated from the UAE University.
UAE high school graduates, particularly those with the highest grades.
Ph.D. graduates from the UAE University.
A.I robots.
Epidemiologists.
Virologists.
UAE-based biotechnologists, programmers, developers, and electronic engineers.
Some distinguished investors.
Distinguished UAE-based specialists.
Recognized scientist based in the UAE.
If you have any of the qualities listed above then congratulations, you are eligible to apply for a Golden Visa and Connect zone is here to teach you how to get your investor visa in Dubai. Next, we will tell you what you have to do once you've determined what visa you want to apply for.
5. Where do I need to go to get my Dubai investor visa?
For those looking forward to getting their Investor Visa in Dubai, the UAE offers a couple of options for you to choose which one of them suits your comfort best.
From flying to Dubai to get your investor visa to getting it beforehand in the comfort of your home, we will show you how to get your Dubai investor visa. Let's take a look:
If you wish to get your Investor Visa, you will first have to go to the airport's immigration department and get an entry permit form. Like we mentioned before, you need to provide a copy of your valid passport, as well as providing your health insurance information and vaccination certificate.
In case you lack the documentation:
If you lack health insurance, you can go to any available government health center and ask for a medical checkup. Once you've filled the entrance form, along with the previously mentioned documents, submit them to the nearest Amer center. Distributed around the city, these centers aim to provide their services to both nationals and residents.
However, if you desire to get your Visa from your home before flying there here are the steps:
First, you will need to have in your disposition a total of AED 72.000,00 or have an equal amount invested in a local company.
The second step is to gather all the requested documents listed above (A copy of your valid passport, a neat photograph of you on a white background, entrance permit, bank statement letter, among other documents).
Apply for a UAE business license.
This is where we, Connect Zone, come to help you facilitate the process for your company's registration hassle-free along with providing you the support your company needs.
Check more about Visas for tourists in the UAE
6. How can I renovate my investor visa in Dubai?
One of the most commonly asked questions we get from investors already located in Dubai is how to renovate. In this section, we show you exactly how to renew an investor visa in Dubai.
Once a foreigner has established their business in the Mainland or invested in a company located there, then they certainly had to issue a partnership visa before getting there. Depending on the visa get (Golden visa or Regular Partnership visa), you will have to renew your investor visa in no time before the expiration date. Here we will teach you how to do exactly that.
What steps do I need to follow?
First, you will need to get a medical general fitness exam. You can start the renewal process of your Investor Visa once you have completed this step. Since the medical result is required at the beginning of this procedure.
Secondly, you have to arrange all of your medical insurance papers, and in case of having expired medical insurance, you need to buy a medical insurance plan once again before moving forward.
Have you invested your money in a company that is registered on the E-DNRD? Then we can help you get your visa renewal by handling the required processes that your company may need.
However, in case you did invest in a company that isn't registered on the E-DNRD you have to take the documentation to the nearest immigration center.
Then you will receive an SMS in case of the approval, rejection, or modification regarding your partnership visa. Lastly, you have to provide your direction and the Zajel courier will deliver your visa to your door.
7. How can Connect zone help you get your Dubai Investor Visa?
From the business-friendly policies to the free trade taxation zones, Dubai is arguably the best place to invest. Knowing the many benefits that provide investing in this market, many people would love a partnership Visa.
Business experts all over the world have already made Dubai the home of their monetary sources. This is to say that most well-established company owners have invested in this very market.
Why do you need to invest in our services?
Many interested prospects apply for these visas each year, making the process slightly harder due to the high demand. Plenty of novice entrepreneurs who lack the proper assessment on the documentation requested to gather get rejected frequently. Similarly, many new investors lose what they invested in making unplanned moves.
For this reason, Connect Zone offers you the service you need for you not to miss out on this opportunity. With the most high-quality service and the most efficient solution, we provide you with the essential tools to build your business.
Therefore, if you are looking forward to investing in an already existing company, Connect Zone is the best option for you. We have more than twenty years of involvement in assisting cases like yours with excellence and expertise. Our main goal is to help with your company's growth by providing you with the most high-end service.
If you would like to know more about our service, you can email us at contact@connectzone.ae. You can call us on + (971)43316688 and you will talk to one of our representatives who will answer your inquiries. It will only take a few minutes and you will be able to know all the information you ask for.
CONTACT US TODAY FOR FREE CONSULTATION !