How to Start a Business in Dubai UAE : Complete Steps [2021 – Guide]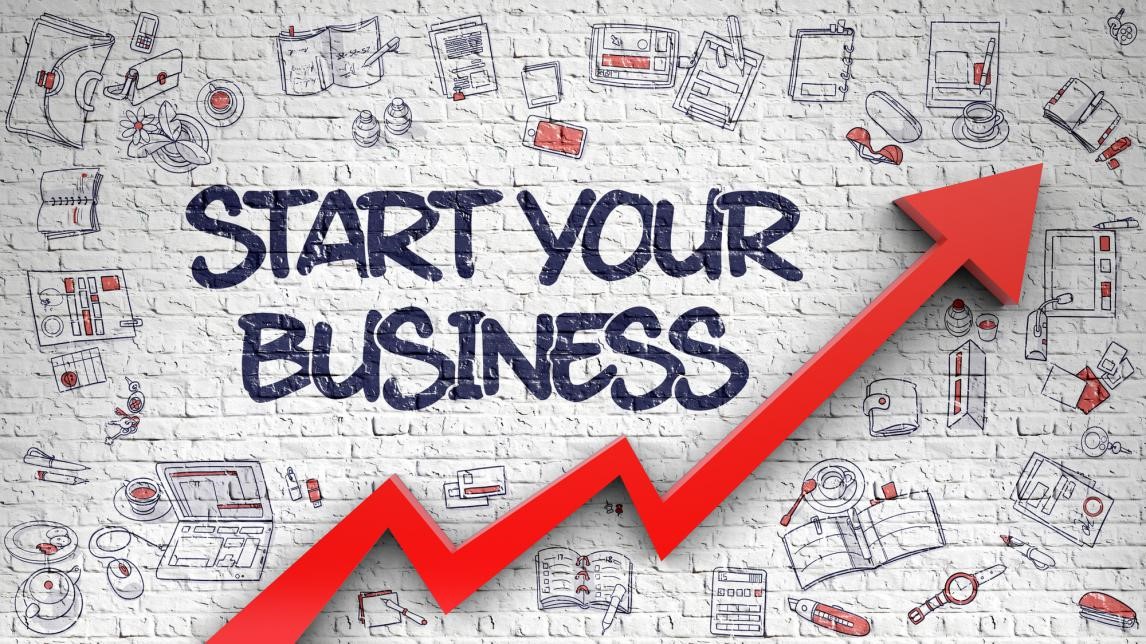 Starting a company is an important decision. It involves, organization, conceptualization, researching, budgeting, and decision-making. In addition, it requires assistance and advice in several processes, for example, choosing the right trade license. The process of how to start a business in Dubai or the UAE can be confusing if you do not have the proper advice.
In this article, you will learn everything regarding how to start a business in Dubai, the step-by-step process and things to consider. Moreover, here you will understand how to take advantage of the UAE low tax policies, and the type of trade license that suits your company. Let's observe:
Choose a type of business activity
Choose a jurisdiction.
Complete the company's legal form and structure.
Obtain authorization for your business name and activity.
Apply for your business license.
Register for your business.
Search a local representative (if required)
Obtain your external approvals
Prepare a memorandum of understanding.
An Office, a Place to Work
Get the tenancy contract & ejari
Obtain the preliminary approval
Obtain your Trade license
Why should I set up a business in the UAE?
How can ConnectZone help you to start a business in the UAE?

1. Choose a type of business activity
The ease of doing businesses and its low tax policies have placed the country as a business pivot in the Middle East.
However, when you are in the process of selecting your business activity for your upcoming venture, have in mind the viability of the activity you choose concerning the market you want to settle in. Therefore, before opening a company in the country, research the profitability and the practicality of the business activity.
Here is a list of the top 10 most successful business activities in the UAE:
Construction: there are wide opportunities are open for architects, construction firms, engineers and other professionals in this area.
Handyman: to create this type of business you must design a plan after the research of your marketing and financial plan.
Oil and Gas: remains as the dominant sector in Dubai, operations like exploitation, transportation, extraction and distribution are generating massive revenue for investors.
Real estate agent: for this type of business, you must take advice from a consultancy agency and get the required licenses.
Travel and tourism: there are many opportunities in all types of tourism including business tourism, sports tourism, cultural tourism, and shopping tourism.
Job Agencies: many ex-pats arrive in the UAE searching for job opportunities, in addition, all companies are having trouble finding skilled and professional employees.
Mobile and web development: e-commerce, web, mobile development, and internet marketing are the most trending sector for local and foreign investment.
Online tyre trading business: the rise of high-end cars in the UAE has given a huge opportunity for online tyre traders.
Hair salon and beauty: you must know the requirements for this business and, in addition, know fashion trends and products.
Business Consultancy: this business requires experience and experts, but it is a profitable business.
2. Select the jurisdiction
The United Arab Emirates is divided into economic zones:
Offshore
Mainland
Free Zone
Offshore Company: this is a popular method of doing business in the region. For example, there are 3 offshore jurisdictions: Ras Al Khaimah, Ajman, and Dubai (Jebel Ali Offshore Company).  These jurisdictions offer similar services but have different strategic goals.
Mainland Company: they are issued by the Department of Economic Development of the specific emirate. However, mainland organizations are allowed to do business in the local market and outside the UAE without restrictions.
Free Zone Company: setting a company in any of the UAE's free zones may be the best option for foreign investors. The UAE has 35 Free Trade Zones and 20 of them are located in Dubai. Likewise, the main pro of setting a business in a free zone is that national shareholding is not mandatory.
However, they are also known as jurisdictions, each has its own sets of regulations and laws regarding the business setup. Therefore, all economic zones handle different business needs. For instance, have in mind that your business jurisdiction depends on your company's requirements.
3. Complete the company's legal form and structure
One of the most important decisions when starting a business in the UAE is the Legal form of your company. Firstly, it establishes the structure when dealing with profits and losses. Secondly, it organizes your assets and resources. When you find yourself in the initial stages of how to start a business in the UAE, decide the legal form. Therefore, this will help your company to have a legal layout.
The list below has some of the company structures or legal forms that you can register your company in the UAE:
Local company.
Sole establishment.
Civil company.
Limited liability company (LLC).
Free zone company.
Branch of Dubai based companies
Partnership
Branch of UAE based companies
GCC company.
Foreign company.
Holding Company
4. Obtain authorization for your business name and activity.
The trade name for your company must get approval from the DED before you start the set-up process. However, your selected business activity also gets the approval during this stage. Once you get the approvals from the Department of Economic Development, you must submit all the paperwork and documents. To sum up, when this process is finished, you can begin to process the opening of the business.
5. Apply for your Business License.
There are four types of trade licenses in the United Arab Emirates, they are also called business licenses:
Commercial License
Professional License
Industrial License
Tourism License
Commercial License: is one of the most popular licenses in the UAE, businesses operating in the area of purchase and sale of physical goods apply for this type. In addition, businesses operating in the UAE or outside can operate with a License from Dubai.
Professional License: companies involved in the use of people's mental abilities must obtain a professional license. For example, this license is available for consultants, lawyers, mechanics, and IT service suppliers.
Industrial License: this industry relies on professional skills and, in other words, every specialist must obtain this type of license to work in the UAE.
Tourism License: Dubai has become a global pioneer and a center of attraction for foreign investment, international travellers and casual visitors.
If you are thinking about how to start a business in the UAE you can apply for any of these licenses. Likewise, the business activity of your company will decide the licensing structure, it is different in each Free Zone.
6. Register for your business
Getting a trade license and registering your company is a simultaneous process. Therefore, the entire process of submitting the documents and getting approval goes through various stages. You must get approval from the UAE's government authorities in order to comply with the Department of Economic Development.
7. Search a local representative (if required)
Before, it was mandatory to find a local partner to open a company in Dubai. Most importantly, the local partner had to be an UAE national only. Locating a trustworthy representative can be sometimes an exhausting process, especially for aspiring entrepreneurs looking to start a small business in Dubai or the UAE.
However, business consultants serve as a connection between the you and the companies that offer corporate sponsorship. Above all, you will get the documented authority and total ownership of your business.
8. Obtain your external approvals
The Department of Economic Development could request approvals from other governments and non-government bodies, it will depend on your company's activity. For example, some companies may submit approvals from, embassies, banks, and in some cases, the municipality.
9. Prepare a memorandum of understanding
Certainly, to start a business in Dubai the applicant must understand the complexity of the Memorandum of Association (MoA). That is to say, the document is drafted according to the UAE's government mandates. Therefore, before you start a company in Dubai you should consider your business interest.
10. An office, a Place to Work
If you are starting a business in Dubai, you can choose a shared office in a business centre or you can rent an office, it totally depends on your business needs. In other words, the office space can be an important factor to determine the number of visas you can request to the DED.
11. Get the tenancy contract & Ejari
When you are starting a company in the UAE or Dubai, you may need an ejari. It is the official accord between you and a real estate agency, to sum up, an ejari is a mandatory registration of your tenancy contract. In addition, it is an online system put up by the Real Estate Regulatory Agency (RERA).
Certainly, this system ensures transparency and fairness between the parties involved in the tenancy. Therefore, the applicant must submit the tenancy contract and other documents in order to activate the Ejari. This is a very important document because you need it to renew visas for your family members or to get one for yourself.
12. Obtain the preliminary approval
The applicant must get the initial approval from the Department of Economic Development in order to get the business license. Moreover, the approval indicates that the United Arab Emirates government does not deny the applicant to start the business. Most importantly, the process cannot go to its next step if you do not receive the approval from the DED.
13. Obtain your Trade license
In order to get a UAE trade license, you must submit the following documents:
Trade license application
Relevant government forms
Trade name reservation certificate
Initial approval certificate
Memorandum of Association (MoA
External approvals (if any)
Ejari registration certificate
Tenancy contract
Passport copies of partners
NOC for partners (if any)
Other requirements by the DED (if any)
The applicant must submit the documents to the Department of Economic Development with the necessary government fees.
14. Why should I set up a business in the UAE?
The UAE is a perfect business destination for several industries due to a variety of reasons, it is located in the middle of Asia and besides Europe. In addition, the UAE's business-oriented environment goes along with global practices and to inspire entrepreneurs to invest in new business ideas. Likewise, the UAE offers operations with the lowest taxes policies around the globe.
However, the policy of capital repatriation with no restriction and the financial freedom the companies have. To sum up, this type of financial freedom is not common in highly developed business territories. In conclusion, all these previously mentioned advantages make the UAE the perfect country for entrepreneurs and foreign investors.
15. How can ConnectZone help you to start a business in the UAE?
Now that you are totally aware of everything you need to know about how to start a business in the UAE, all the requirements and the step-by-step procedure.
In addition, ConnectZone can set your company in the best location in the UAE, whether it is in the Free Zone, Mainland, or Offshore. We specialize in working with companies by providing them with the best business setup services. Howver, we have a qualified and experienced team that will help make your VAT registration.
Similarly, we can offer you our Local Partner Services in case your business requires someone you can trust. Depending on the kind of business you want to establish, we will find the most favorable location for you. Besides, you will have the opportunity to select one of the many packages we offer to boost your setup process.
We have other services including payroll, HR management systems, and WPS. We also have the best payroll software in the market.
With more than 20 years of experience and our main goal is to help your company grow by providing you with the most efficient business services and solutions.
Would you like to contact ConnectZone to obtain tips and more useful information about Labor Cards?
If you have any inquiries, you can email us at contact@connectzone.ae or If you want call us on +971 4331 6688 and you will talk to one of our representatives who will kindly answer all of your questions.