The best reasons to hire PRO services in the UAE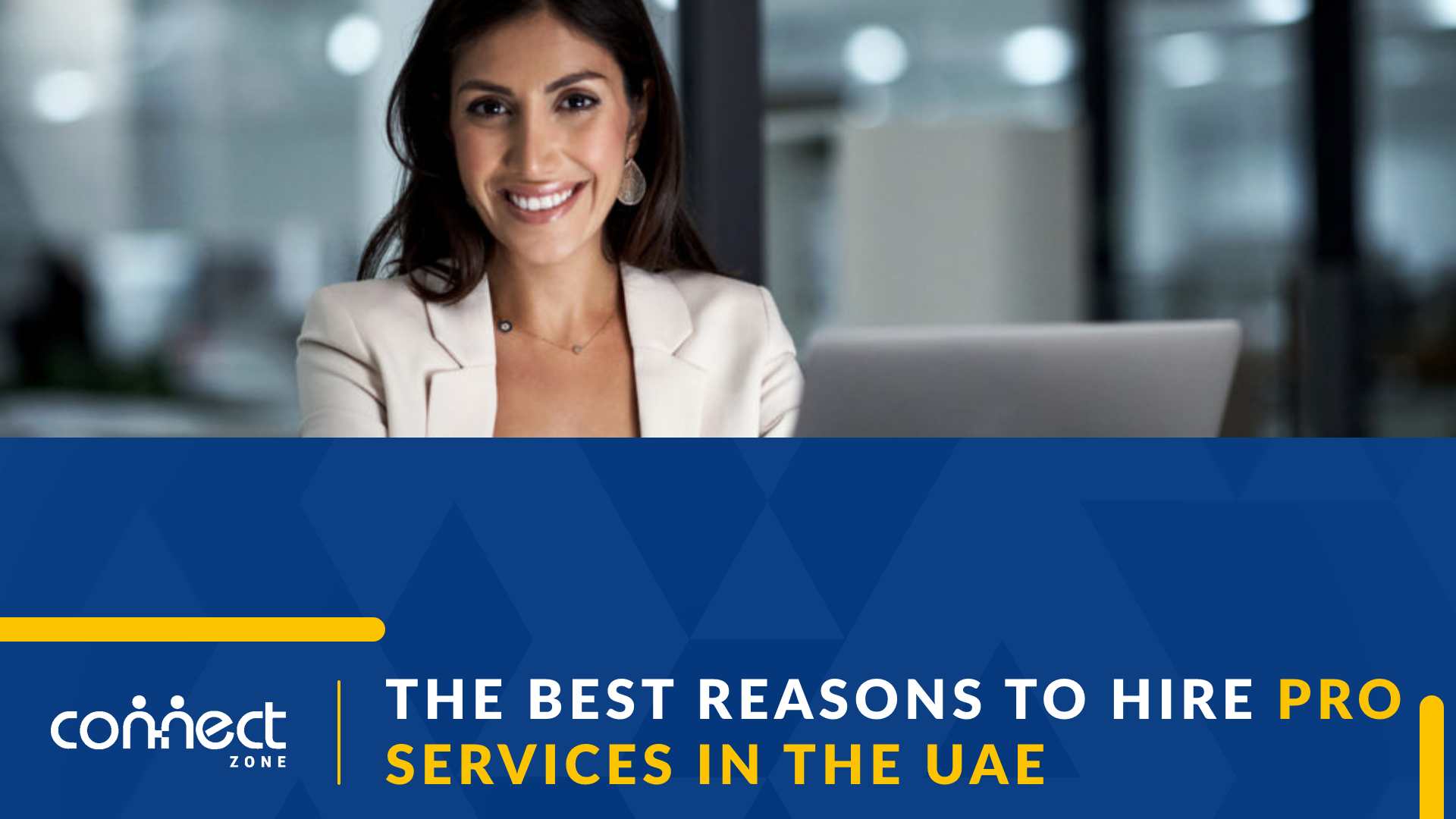 If you are planning to set up a business in the UAE, you should count on PRO services Dubai to make it easier for you. These services help you to have a more bearable adaptation to the labor and establishment policies of the country.
In this article, we will show you what these services consist of and what are the best reasons to hire them. Let us see:
What are PRO services in UAE?
When do you need PRO services Dubai?
Main reasons for contracting PRO services
Get the best PRO services for your company
1. What are PRO services in UAE?
PRO services Dubai (Public Relation Officer) take care of the paperwork and services required to start a business in the UAE. In this way, you can obtain assistance in the legal actions that you must carry out in various government entities. Among these are the following:
Department of Economic Development (DED).
The Dubai Chamber of Commerce.
Immigration Department.
Furthermore, these services will help you understand and comply with the rules and regulations of the country for this purpose. In this way, you can ensure the correct establishment of your business without any inconvenience.

1.1 What is the importance of PRO services Dubai?
To get started, PRO services Dubai will help you comply with the essential legal requirements for both companies and employees. Furthermore, these organizations can help you carry out the processes on time and effectively. Thus, it minimizes the risk of receiving penalties or other negative consequences.
In addition, compliance with regulations is essential for the employee-related aspects of your company. Hence, it is vital that you can meet the requirements set by the government to settle in the UAE. Therefore, therein lies the importance of having the best PRO services in UAE.
1.2 What do the best PRO services in Dubai?
As we have mentioned, PRO services can help you to comply with the various government formalities in the UAE. Therefore, a PRO services company in Dubai can offer you the following services:
Visit visa processing.
Residence visa processing.
Processing of employment cards of employees.
Replacement, renewal, modification, and cancellation of the labor card.
Processing of transit visas.
Processing of trade licenses (commercial, professional, industrial).
Modification of employment contracts.
Processing of employment and maid contracts.
Processing and cancellation of work visas.
2. When do you need PRO services Dubai?
Not only when establishing a business in the UAE do you need PRO services, but in other important circumstances for your business. In this case, some of the said circumstances are described below:
To keep your company up to date about registrations, licenses, permits, and payments.
Secure legal agreements with government entities that govern the establishment of business in the UAE.
Having to appear before the various local authorities in obtaining a business license. In the same way, when applying for permit applications, as well as for the renewal of the business license.
To complete the requirements demanded by the Department of Immigration and Labor of the United Arab Emirates.
Maintain an appropriate relationship with government offices, both local and national.
In the request for approval of documents such as entry permits, employment contracts, work visas, residence visas, and more.
Keep your business informed about regular changes in government-driven protocols and processes. In addition, follow up on the regulations of the ministries and the laws to adequately inform the respective departments.
Keep official government letters, certified letters, and authorized business seals.
Obtain the certifications from the authorities, as well as coordinate the Certificate of Origin, and payments to the corresponding entities.
Of course, this can only be obtained through the PRO services company in Dubai that best understands your business. Therefore, you need to find an organization that offers all these services and guarantees you the best benefits.
This is a blog related CTA
Check out how we can offer this service to you.
3. Main reasons for contracting PRO services
PRO services in UAE will bring the best benefits to your business by managing what is necessary to establish itself. Therefore, if you have a company with the best PRO services, you can enjoy the following advantages:
Save time. In this case, you will not have to worry about spending time and effort to understand the process and follow it. Due to the expertise of these services, you can focus only on strengthening your business without worries.
Save money. PRO services are the most lucrative option for establishing your business in Dubai thanks to their low cost. Also, this is because they have full knowledge of the process and know how to help you reduce the associated costs.
Make the process easy for you. From document delivery to final settlement, PRO services make this process easy. Therefore, you will only have to provide the required documents and they will overcome the most difficult stages.
Avoid fines. With the knowledge that the best PRO services in Dubai have about business laws, you do not have to worry about this aspect. These services make sure your business is compliant with changing laws so you do not get penalized.
Constant compliance. PRO services not only ensure a safe establishment of your business but can constantly help you. For example, they can manage invoices, regulated documents, and other aspects for legal compliance.
4. Get the best PRO services for your company
At Connect Zone you will be able to get the best PRO services Dubai and get the benefits mentioned. To contact us, you can simply write to us at contact@connectzone.ae or you can also call us at +971 43 316 688.

On the other hand, those who want to get a position in some of the most renowned companies in the UAE, visit thetalentpoint.com. Also, to qualify for some of these offers, you must register and then send your resume to contact@thetalentpoint.com. You can also choose to upload it on the same website.